A Month After Irish Crack, Bloomberg Marches in St. Patrick's Day Parade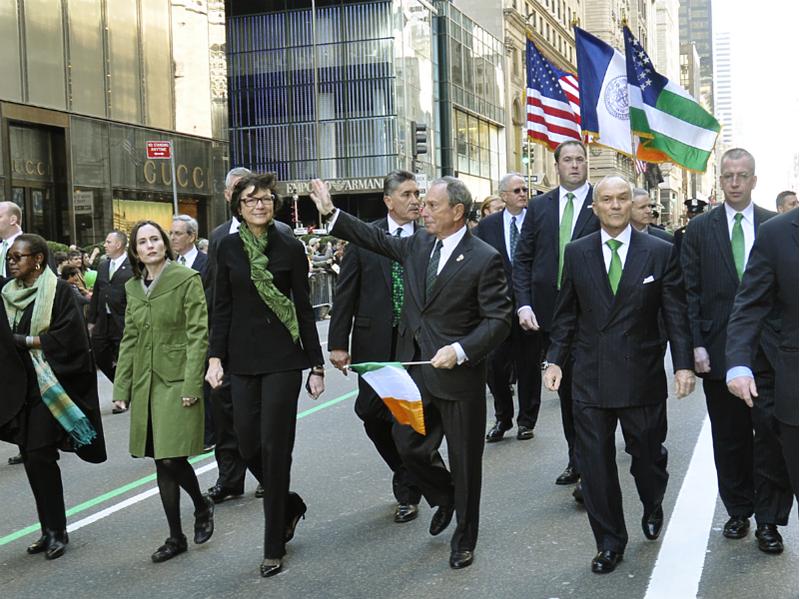 Mayor Michael Bloomberg was likely hoping Irish eyes were smiling on him Thursday.
The mayor marched in the 250th St. Patrick's Day Parade on Thursday, a month after he made controversial remarks about the Irish that drew the ire of community members.
Bloomberg attended mass at St. Patrick's Cathedral before joining the green-clad revelers marching up Fifth Ave.
The mayor drew jeers during a St. Patrick's Day parade in Queens earlier this month for his remarks that he typically witnessed "people that are totally inebriated" at the American Irish Historical Society in Manhattan.
When asked about the comment by a reporter before today's parade, Bloomberg said he "told a joke that some people did not find funny" but that the reception he received so far has put a smile on his face.
Today, the crowd greeted the mayor with cheers and shouts of "Go Mike" along with scattered boos.
This year's parade was shorter due to budget cuts to police overtime, but it was long on spirit. Parade organizers said as many as two million spectators took part in the celebration on this sunny, mild day.
Among them was 64-year-old Gabrielle Beggs and Sandra Richardson, 57, who are on a weeklong visit from Dublin with friends.
Beggs said the festivities have been much more than they'd expected.
"We got into mass in St Patrick's cathedral this morning. We had no tickets, but we were really so lucky. We're the luck of the Irish!" Beggs said, laughing.
Best-selling author Mary Higgins Clark was the parade's grand marshal.
Reporting by Richard Yeh