NYU Looks to Push Reset Button on Growth Plan
New York University is re-releasing plans for its proposed expansion in Greenwich Village and will begin the official review process in May.
The plans for two super-blocks just north of Houston Street have been reconfigured to make up for a proposed 40-story building that was nixed last year. Part of the new plan calls for a 100,000-square-foot public school topped by a 14-story dorm on the site of Morton supermarket at Bleeker and LaGuardia Place.
NYU's Alicia Hurley said the market would be relocated — hopefully before the current location is torn down.
"The plan does call for re-integrating the supermarket into the building that will be along Mercer Street — what we have always called the Zipper building, so the supermarket does stay a part of this plan."
Many in the neighborhood opposed moving the supermarket last year. In addition to the market, a popular village dog run would be relocated as well as the sports facility in the Coles Gym. That building would be replaced by the mixed-use, 800,000-square-foot Zipper building.
The university is also highlighting the possibility of more open space in the area that would include enhanced green areas, seating and playgrounds.
The Greenwich Village Society for Historic Preservation still opposes proposed expansion plan. Director Andrew Berman said it's like "re-arranging deck chairs on the Titanic." Berman said the growth would fit better in Lower Manhattan.
But that isn't being considered. NYU is looking to expand the other half of their 2031 plan to remote locations along Manhattan's East Side, in Downtown Brooklyn and on Governor's Island.
[There will be a standing display of the university's plans at the NYU Open House space at 528 La Guardia Place Tuesdays –Sundays starting next week.]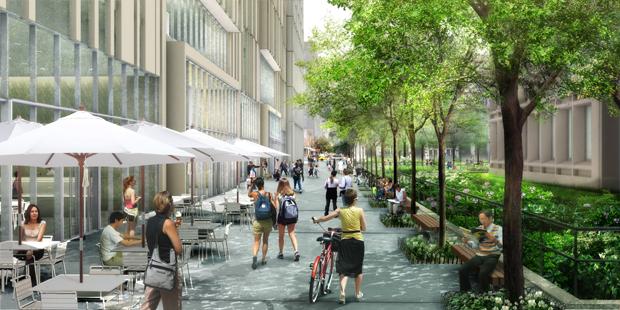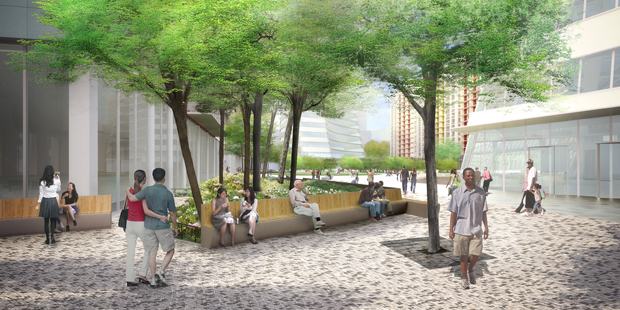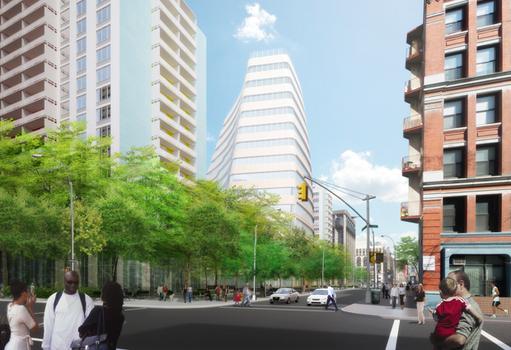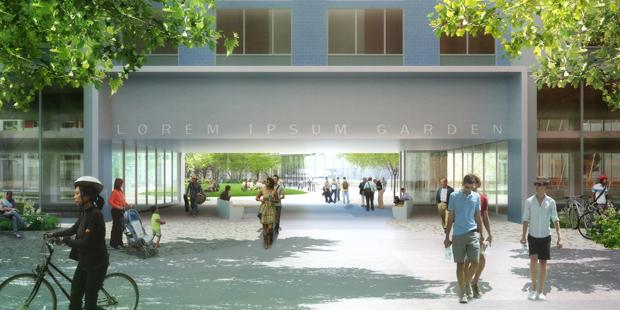 of