Huntsman Must Build a GOP Bid on NH Granite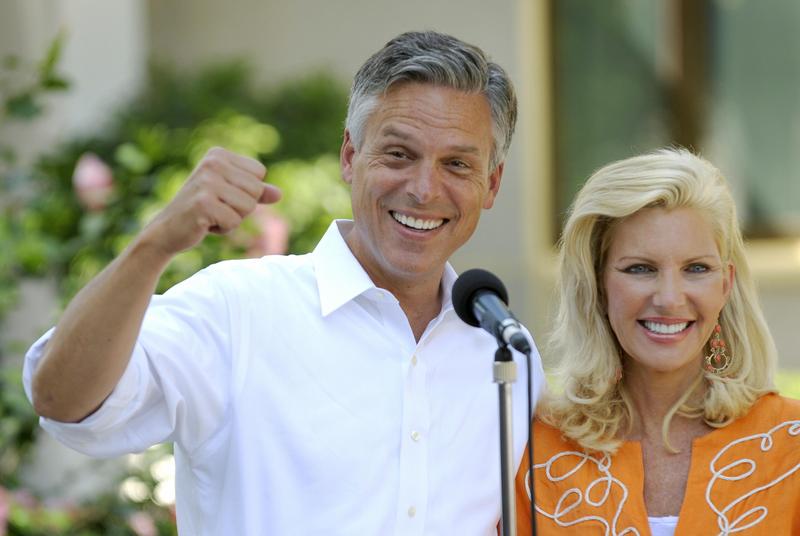 For a moderate like Jon Huntsman, to have any kind of chance of winning the Republican nomination, a whole lot of things have to go for him. The more ideologically pure base has to split between at least two major rivals, a sizable portion of rank-and-file types have to be convinced that he is the best (or only) shot they have of defeating Obama in the general election, and he's got to rack up big wins in open primary states.
That last point is where the rubber hits the road, and if Huntsman, who also serves as the current U.S. ambassador to China, doesn't win big in the first open primary state, New Hampshire, his campaign might as well pack up and go home to Utah.
So it is of no surprise that the political action committee that has been set up to lay the groundwork for Huntsman's future campaign is already getting rolling in the Granite State. This Horizon PAC isn't officially affiliated with Ambassador Huntsman, but a staffer did let the words "campaign-in-waiting" slip out of his mouth a couple weeks back.
The organization has hired a former McCain campaign staffer to head up their operations in New Hampshire. You may remember that John McCain won the New Hampshire primary both times he ran, and this staffer, Peter Spaulding, led the McCain campaign in the state both times. He's got a long political history there, and up until recently, he was on something called the Governor's Executive Council - a sort of elected cabinet for the Governor. You'd be hard-pressed to invent a fictional character that would be a better candidate for the position of a non-base Republican running to win the first primary in the country.
Past the big hire, team Huntsman has already hit the ground running, with a handful of notable politicos already working to rebuke negative comments from former governor John Sununu.
From the New Hampshire Journal:
Another close friend of Spaulding and Brothers, Bill Grimm of Franklin, has also joined the Huntsman team and will help recruit veterans for Jon Hunstman when he likely begins his campaign in May. Grimm was also a McCain 2000 supporter.
Brothers has been making calls to the media and lining up key people to make positive remarks on behalf of Huntsman after a recent shellacking by Governor John Sununu regarding a potential Hunstman candidacy. The tone and timing of Sununu's harsh comments, made in an interview with RealClearPolitics last week, most likely indicates that the Romney camp is concerned about Huntsman's entry into the race.
As hokey as it is, if Huntsman wants to have a chance to be the Republican nominee in 2012, the foundation has to be made out of the new Hampshire granite. He's still clearly an underdog, but from what I've been seeing, he's continues to make all the right early moves.
Solomon Kleinsmith is a nonprofit worker, serial social entrepreneur and strident centrist independent blogger from Omaha, Nebraska. His website, Rise of the Center, is the fastest growing blog targeting centrist independents and moderates. He is currently collaborating with other centrist independent and moderate bloggers on a news aggregation and social networking site, and is always looking for ways to help the independent groundswell as more and more people become disaffected with the two major parties.