Nuclear Regulator: 'Extremely High' Radiation Levels at Japanese Reactor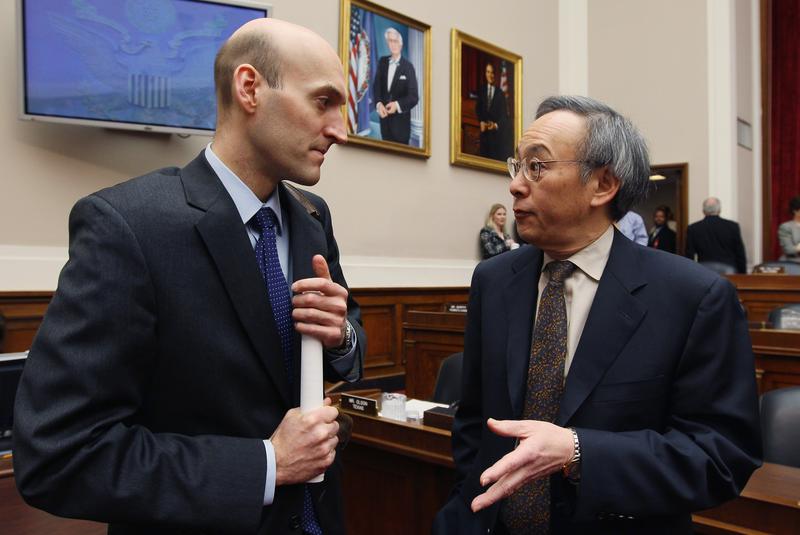 At a hearing on Capitol Hill, Energy Secretary Steven Chu reaffirmed the Obama administration's support for U.S. nuclear energy development in the shadow of Japan's radiation fears.
"That position has not been changed," Chu said when pushed by Rep. Joe Barton (R-TX) about whether President Obama still supports new domestic nuclear energy development. "That's a yes."
"That's what I wanted you to say," Barton said.
Chu also said that the Obama administration is continuing to advocate for the $36 billion of loan guarantees for new nuclear development contained in the president's budget proposal.
At the same time, Chu called it "premature to say anything other than we will use this opportunity to learn as best we can."
Chu said that that Nuclear Regulatory Commission inspectors are in Japan, "with boots on the ground, with detectors on the ground," to evaluate the ongoing effects of leaks from the breached nuclear reactors. "The events unfolding in Japan incidents actually appear to be more severe than 3 Mile Island, to what extent we don't really know now."
But Chu warned against making comparisons from the situation in Japan to facilities in the United States.
"We don't believe there is imminent danger," Energy Stephen Secretary Chu said when asked by Rep. Bobby Rush (D-IL) whether American facilities are vulnerable to similar breakdowns. "We will be looking very carefully and gathering whatever lessons that can be learned from that double disaster of the fourth largest earthquake in recorded history and the huge tsunami."
Nuclear Regulatory Commission Chairman Gregory Jaczko updated the Congressional panel on Wednesday afternoon about the latest threats and the response in Japan. He said the NRC is monitoring four reactors at the Fukushima 1 nuclear power plant. He described a dangerous situation in one reactor, which was not operating at the time of the earthquake and tsunami. There, he said, "we believe that secondary containment has been destroyed. There is no water in the spent fuel pool, and we believe that radiation levels are extremely high, which could possibly impact the ability to take corrective measures."
He said the NRC is now recommending an evacuation area near the plant has been extended "to a much larger radius," and American citizens within 50 miles are now being directed to leave the area.
"We will continue to monitor the situation with the limited data that we have available," Jaczko said.
He also addressed concerns about the security of the design of the AP1000, which the Jaczko has indicated meets the standards of the NRC, despite internal debate about its safety.
"We have had a vibrant discussion," he said. "The concern, while we believe would enhance the safety of the design, we don't believe at this time that they're necessary to meet our strict regulations."
Rep. Ed Markey (D-MA), who has been critical of the AP1000's design, said more preparation is warranted in case of a domestic nuclear emergency.
"We...need a seismic shift in our approach to nuclear reactor safety." He called for enforcement of a 2002 law to expand distribution of iodine to a 20-mile radius of nuclear facilities. "Two administrations have ignored the law," Markey said.