City Reclaims Waterfront as 'Sixth Borough'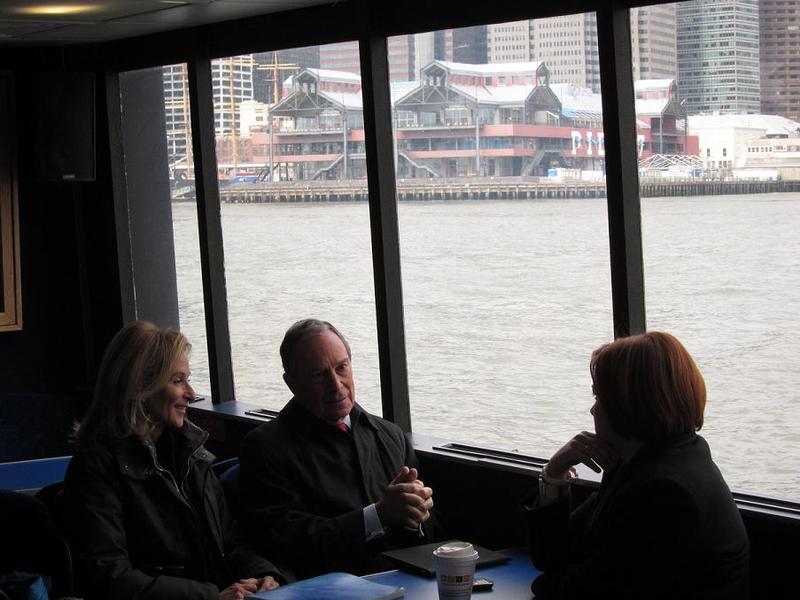 New York is a city of vast and diverse waterfront — with more than that of Seattle, San Francisco, Chicago and Portland combined. But much of its 520-mile shoreline has been underutilized or neglected for decades. Now, city officials are hoping a new, 10-year strategic plan unveiled Monday will provide a framework for the city to reclaim its standing as a world class waterfront city.
"Our water and shoreline is really like a sixth borough," said Mayor Michael Bloomberg at the Monday announcement at Brooklyn Bridge Park. "And the goal of Vision 2020 and our waterfront action agenda is to help New Yorkers maximize these valuable assets, not at some far off point in the future, but right here, right now."

The 192-page plan describes 130 waterfront projects to be completed over the next three years, including more than 50 acres of parkland, 14 esplanades and a new commuter ferry service in the East River, all of which are funded at least in part through the city's capital budget. It also lays out a long-term blueprint for the city to realize its waterfront potential, with expanded public access, economic development, improved water quality and governmental regulation, and more.

"For the first time we are recognizing the importance of the water itself. It's the connective tissues between our boroughs," said City Planning Commissioner Amanda Burden. "This yearlong planning process has been a testament to the incredible strength of the NYC waterfront community. Literally, thousands of committed residents and stakeholders who attended our meetings in all five boroughs."

Advocates are calling it a good, balanced plan: "A working harbor is good for the environment by getting trucks off the road, and clean water and access is good for the economy because it gets people on or near the water," said Roland Lewis, who heads the Metropolitan Waterfront Alliance, adding that the administration should also look to establish a centralized governance to ensure long-term success of the many goals laid out in the 10-year plan.

It's the city's first comprehensive plan for its waterfront in nearly 20 years, one that was mandated by a 2008 bill passed by the City Council in 2008.
"It's our rivers and our past identity as a port city that gave us the foundation from which our greatness as a city has grown," said Council Speaker Christine Quinn. "And we want to make sure we're utilizing every inch of our waterfront."