For New York Theater-Goers, Rare Balkan Treats at La MaMa
The New York theater scene will take on a distinctively Eastern European flavor for ten days this month as the Perforations Festival New York comes to La MaMa. The festival, opening Friday, showcases leading contemporary theater from the Balkans, with 12 productions that feature more than 50 artists from Bulgaria, Croatia, Serbia, Slovenia, and Macedonia.
"The Balkans have a rich history of performance art," said Zvonimir Dobrovic, curator and producer of Perforations. "It's almost an established format there. But these societies are still in transformation."
Works presented are expected to touch upon both the region's socialist legacy, as well as more recent periods of unrest. "Only now has there been more direct reference to the recent turmoil," Dobrovic said. "People needed more distance in a way. Before it seemed somehow they would not reference that. People just didn't want to, they were too near it."
The trip to New York marks the first time the festival, which opened in Croatia in 2009, has traveled. That means theater-goers will have the rare chance to see these performances have their New York debuts. Plans are in the works for Perforations to travel to France in 2012, according to Dobrovic.
Featuring some of the biggest figures in the Balkan arts community, Perforations Festival highlights will include performances by Slovenia's Via Negativa; Croatia's BADco., which was recently selected to represent the country at the Venice Biennale; and Serbia's Sanja Mitrovic, the 2010 winner of Holland's prestigious Dutch BNG Nieuwe Theatermakers Prijs. The festival opens Friday night with a performance by Bulgarian artist Ivo Dimchev in "Lili Handel."
But Elisabeth Vincentelli, theater critic for the New York Post, cautions not all of the festival will be easy viewing. "It's really difficult to see this kind of theater here. A lot of it has a strong emphasis on the body and can be pretty punishing," she said.
Some strongly physical aggressive content is expected, inspired in part by the late Polish theater director Jerzy Grotowski who was known for drawing out especially physical performances from his actors. "I think some of it is going to be pretty demanding of the audience," Vincentelli said. "The story demands you to be invested in this kind of closeness with the actor."
Dobrovic says this year's festival will be a poignant one without La MaMa's founder Ellen Stewart, who died in January. "She's a beloved figure in the Balkans," he said. "We are all her children. If you talk to any arts producer, actor, whatever, in Croatia, she, and La MaMa, is the reference point."
Dobrovic has over 15 years of experience organizing festivals for theater and the performing arts. In 2003, he started his own festival, Queer Zagreb. "That was related more to the recent troubles, to the wars and what wars do to societies," he said. "I felt there was a lack of initiative toward the local and regional independent arts. Those are the artists that are, in my opinion, pushing the limits in terms of creative thinking and theater. And that critical thinking of your own system always leads to improvement."
The Perforations Festival will take place at La MaMa Experimental Theatre at 74A East 4th Street (between Bowery and 2nd Avenue). Performances run from Friday, March 11 to Sunday, March 20. Shows on Friday, Saturday, and Thursday start at 10 P.M. and shows Sunday and Monday start at 8 P.M. Tickets, which can be purchased through La MaMa's box office at 212-475-7710, and online at www.lamama.org, are $15 for general admission and $10 for students and seniors.  The performance installation on March 14 is free of charge, but a reservation is required. On Monday, March 21 from 6 to 8 P.M., The New School for Social Research will present "Transgressing Borders in the Balkans: The State of Art," a panel discussion with festival participants, artists, academics, and experts on the region. Location: The New School for Social Research, 66 West 12th Street, Room 510.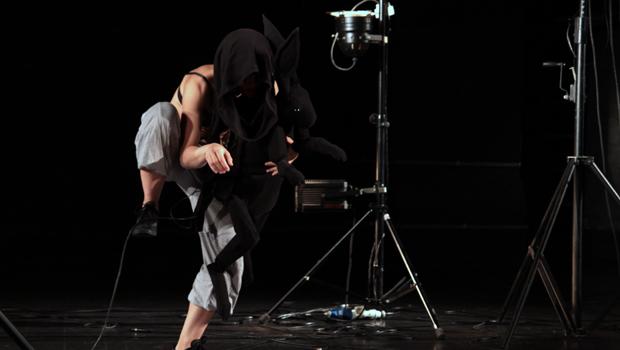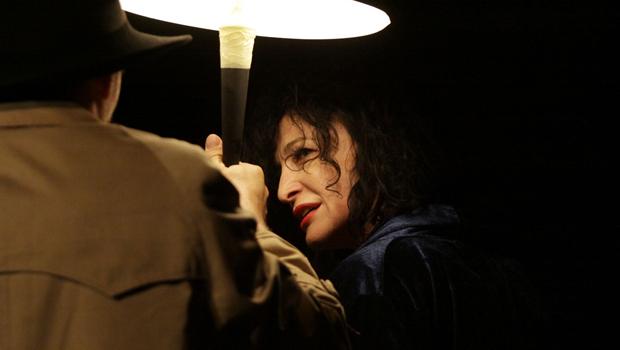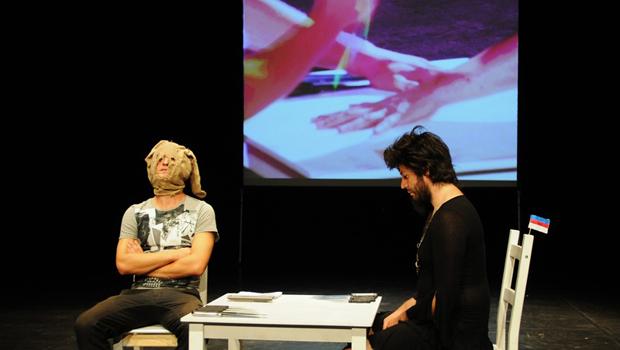 of