Bloomberg Admin Rejects Council Recommendations on Blizzard Response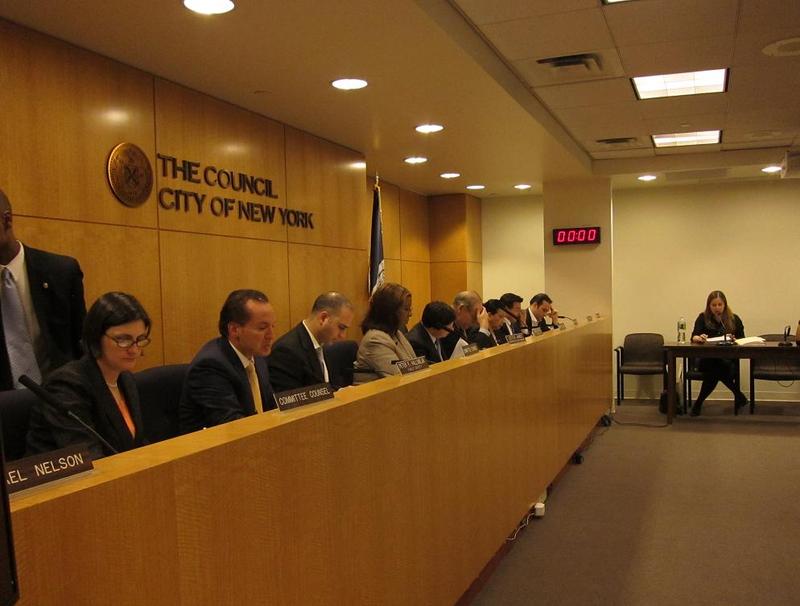 The City Council has introduced a package of 17 bills in the wake of the city's botched response to last December's blizzard. But at a Council hearing Wednesday, Bloomberg administration officials rejected the bills, saying they would hamstring the city's flexibility in emergency response, or duplicate efforts already in place at various agencies.
The Council bills would force city departments to take a range of actions, from conducting a complete review of the city's 911 communication system to establishing plans for snow removal at intersections and bus shelters.
But in her testimony before the Council, Liz Weinstein, Director of the Mayor's Office of Operations, said many of the bills are actions that city agencies already perform and therefore could make snow recovery more inefficient.
"In addition, some of the proposals attempt to legislate issues where agency discretion is paramount," said Weinstein. "[The city's Office of Emergency Management] intentionally incorporates flexibility into its planning so it can address the unique and unforeseen circumstances presented by new winter emergencies."
In order to "preserve flexibility" and "to build on the progress made with" a 15-point plan the city presented at the first post-blizzard hearing on January 10, Weinstein said the city believes the Council "should not move forward with these legislative proposals" but rather continue to monitor the city's future response to snow storms.
Councilman Jumaane Williams, who chairs the Oversight and Investigation Committee, called the city's response arrogant and harshly criticized Weinstein for not bringing new recommendations to make sure that the city will not repeat its mistakes.
"You keep saying that the emergency plan you have was in effect, everything was in effect. Please stop saying that. Because there was huge errors, so either these things weren't in effect and people ignored them or they were not in effect," said Williams. "The arrogance of this administration can't even fit in this room."
"Your intention is clear. It's obviously from the right place," said Weinstein. "I don't think they're very different than a lot of things we're doing already and that's part of where the issue is. But there are pieces in many of the bills that [the city] would want to work through with you before they could be passed."