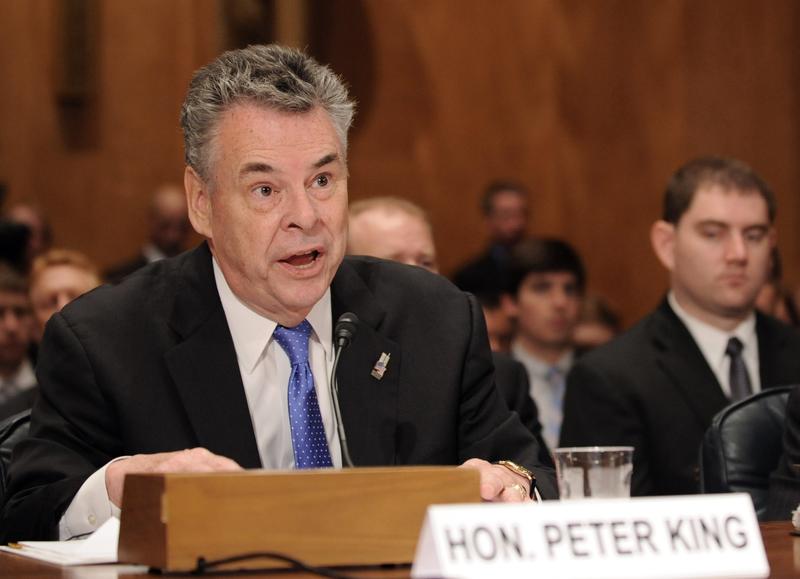 Tomorrow, Rep. Peter King will drop the gavel on the House Homeland Security Committee's hearing on "Islamic radicalization." The hearing starts while we're on the air and we'll take a close look at what's in store. We'll also look at why the hearings are happening now. King is drawing criticism from American Muslims for singling out Islam, but there was a time when the Long Island congressman had close ties in the Islamic community — even attending one Muslim constituent's son's wedding. But that all changed after 9/11. We'll try to find out why, with Robert Kolker, who writes about it in this week's New York magazine. We'll also hear from Dr. Faroque Khan, who once called King a close friend.
We've also been hearing from a lot of your about the controversial hearing. Most of you say it's nothing but divisive, but today we asked if you think that anything good can come out of it. Here's some of what you said by text message.
Only if all stakeholders are involved in the hearing and I don't think all parties have been given a chance to speak.
—Oakland, Calif.

Focusing on Islamist radicalism would be a start. Need multi-front approach though. Education of non-Muslims as to true nature of Islam is essential as well. Same goes for radicalism of any ideology.
—Tacoma, Wash.

While some useful information may emerge, I'm expecting more of the empty political theatre the GOP does best to be the outcome.
—Baruch DovBe, Brooklyn, NY
Also on tomorrow's show, we'll continue to track what's happening on the ground in Libya. There's still much debate about what the U.S. should do, if anything, so we'll hear some more ideas from a retired Air Force colonel among others.
And Bob Hennelly from our flagship station, WNYC, has an interview today with New Jersey Governor Chris Christie. We'll hear what the rising Republican star has to say about pension reform, Medicaid cuts and tomorrow's hearing.