Celebrating Mardi Gras with King's Cake and Good Luck
Mardi Gras in New Orleans is the pinnacle of the party. But how does New York get down? Listening to some traditional New Orleans funk is an option, as is getting a few strings of beads if you're out on the town on Fat Tuesday, which falls this year on March 8. But for the city's sweet-toothed masses, we recommend reaching for a slice of King's Cake. Made with brioche dough that's swirled with sugar-cinnamon-pecan filling and topped with frosting and purple, green and yellow sprinkles, King's Cake (also called a King Cake or Three King's Cake after the wise men it was named after) is an important compliment to any Mardi Gras celebration.
Though New Yorkers—and Mardi Gras fans across the country—have been known to order their King's Cakes directly from some of New Orleans' most famous bakeries (like Randazzo's), King's Cake can be found locally at the East Village restaurant Mara's Homemade. The cakes are traditionally eaten during the Pre-Lenten season from January 6 through Fat Tuesday, which is the day before Ash Wednesday, the beginning of Lent for many Christians.
The restaurant's namesake and owner, Mara Levi, says her bakers have been working around the clock to make enough cakes for the Mardi Gras rush. "That's the only way you can produce enough," she said. This year, the restaurant had orders for 300 King's Cakes that went to Mardi Gras celebrations across the city. On Monday, the phone was ringing every five minutes or so. Levi had to tell hopeful customers that the King's Cakes were sold out.
Demand for Mara's cakes is up significantly from last year. After the BP oil spill in April of 2010, the restaurant witnessed a 40 percent drop in customers. Mara's husband David, who runs the restaurant with her, says New Yorkers were afraid that the Cajun seafood specialties that Mara's Homemade also serves would somehow be dangerous. Mara's almost closed down, but now with this year's hundreds of orders for cake, the owners are hopeful that their restaurant is here to stay. "We hope that this is the beginning of a turnaround," David Levi said.
A little extra boost of luck may be on the way as well. Each King's Cake contains a tiny plastic baby, which is said to bring one year of good luck to the person who gets the baby in his or her slice. This year, Levi found the baby in his slice. "We hope that the impetus of Mardi Gras will keep people coming back," he said.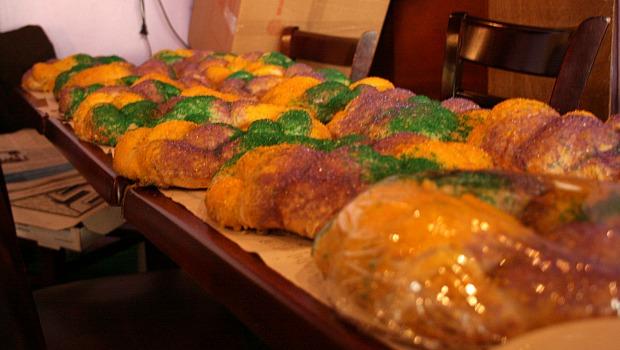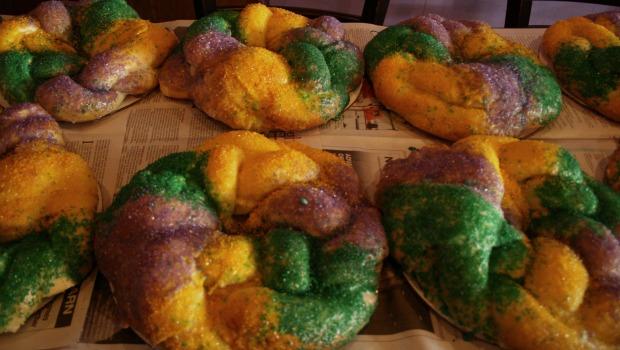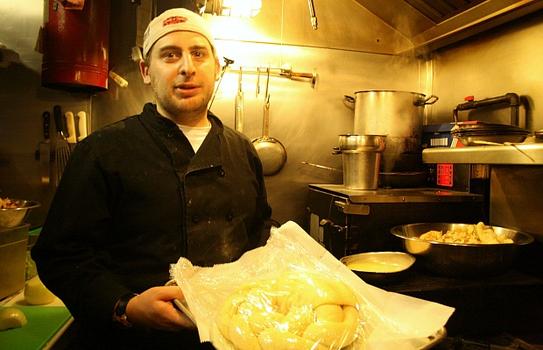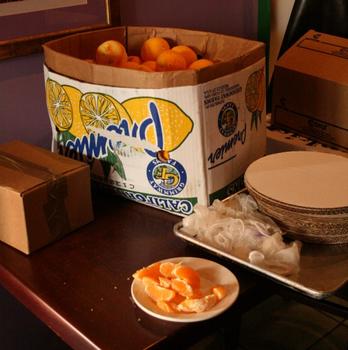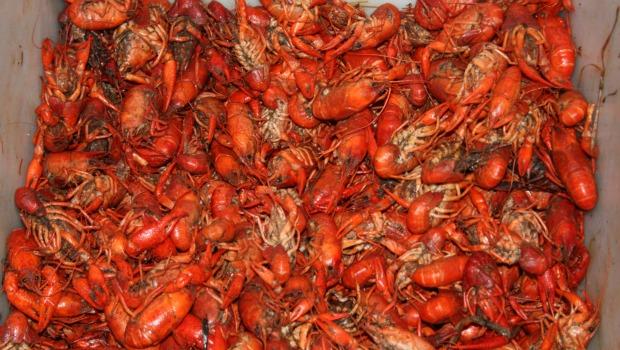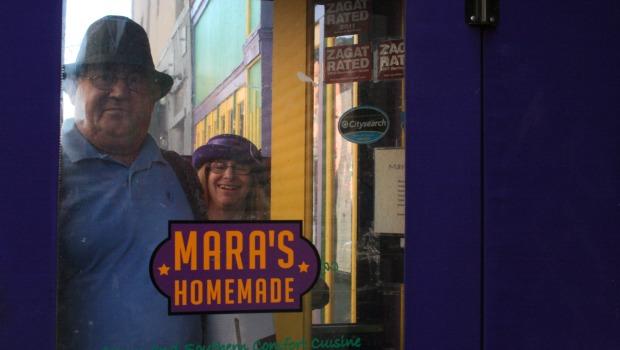 of