Rubin Museum Hosts Pajama Party
On Saturday night, more than 80 artsy types in pajamas filed into the Rubin Museum of Art in Chelsea for its first ever adults-only sleepover. The purpose: to see what sorts of dreams the museum's priceless collection of Himalayan art might inspire. I'm not generally the type to spend a lot of time parsing my dreams, which generally involve me showing up somewhere without any pants. But the opportunity to spend the night in a museum—à la Mrs. Basil E. Frankweiler—was something I couldn't resist.
Things got cooking on Saturday at about 9 P.M., when a gaggle of pajama-clad New Yorkers—and their copious luggage (and AeroBeds!)—arrived in the museum's lobby to check-in and be led to their assigned painting. As part of the registration process, we all had submitted forms outlining key episodes in our lives, along with a list of colors to which we felt a resonance. Museum staff selected works of art based on that information. I was placed under the stoic gaze of a 15th century Tibetan Medicine Buddha on the sixth floor—a selection that was intended to throw a little healing my way. (Freelance writers are pretty wounded people.)
The rest of the evening was designed to get us ready for dreaming. We carefully arranged our bedding. We attended a short lecture on memories and dreams led by clinical psychiatrist Dr. Edward Nersessian and Mt. Sinai neuroscientist Cristina Alberini. There was a group discussion on dreaming. We nibbled on tea and cookies and listened to super groovy sitar music. At around midnight, the museum's docents came to our bedsides to tell us a "bedtime story" related to the work of art that we'd been assigned. My story was actually more of a guided meditation, intended to get me relaxed. (It worked.) By 1 A.M., all was quiet—except for the industrial plastic moans let out anytime someone rolled over on their AeroBed.
Naturally, the big questions were: would we dream? And, if so, what? The fact is that scientists know very little about dreaming. Nersessian explained that there are any number of theories as to what dreams could be—from the brain organizing new memories to our consciousness modulating its emotions to prophetic visions of the future. Whether any of us staring at a work of art would be able to internalize its meaning, have it manifest itself in a dream and then be able to remember it all the next day was anyone's guess. To be sure that we didn't forget anything, a group of "dream gatherers" came around to talk to us first thing in the morning (before we'd even gotten out of bed) to get everything down while it was still fresh.
As one could expect with a subject as personal as dreaming, the results—at least anecdotally—were mixed. There were a number of folks who didn't dream, or couldn't remember their dreams. Several others had so-called anxiety dreams, during which they dreamed about trying to dream in the museum. (So meta!) There were dreams that involved Natalie Portman, hair dye and pancakes. Interestingly, a number of folks reported visual elements in their dreams that recalled the paintings they had been looking at. Juan Carlos Andrews had a vision of four Asian, sage-like men all wearing beige. "It was so vivid," he recalled. "And highly unusual. I've never dreamt anything like that."
And me? I dreamt I was floating, pleasantly carried away by a current—the type of restful dream I haven't had in eons. It's hard to say whether this was because of the Medicine Buddha's tranquilizing effects or because I'd been lulled to sleep in a serene spot to the tune of a sitar. What I do know is that it was a rare luxury to spend so much time before a single work of art. Over the course of an evening and a morning, I'd been able to study the myriad deities, the details of the Buddha's geometric cloak and the throbbing palette of crimson that held the work together. And for that alone, the night on a museum floor was worth it.
The Rubin Museum will be hosting its next sleepover—for children—in June. Check the Web site for details.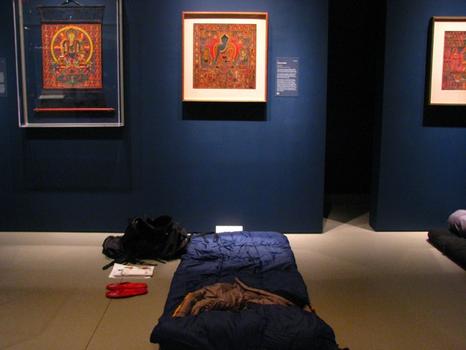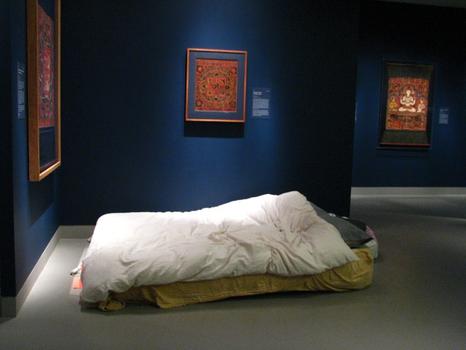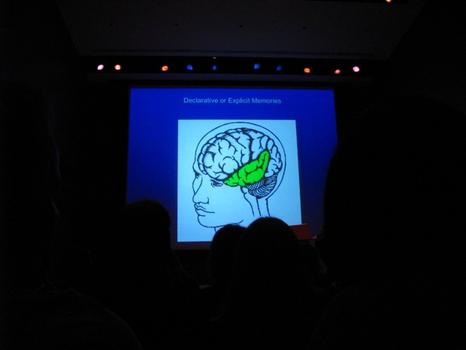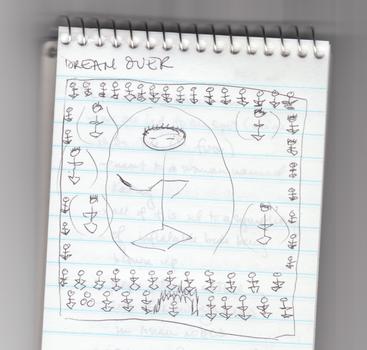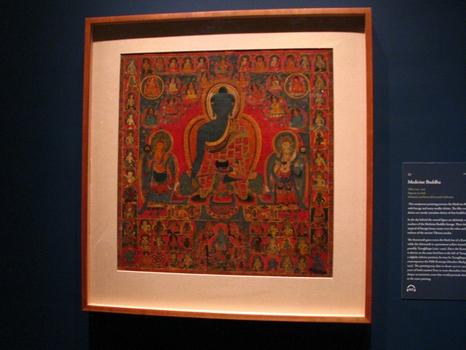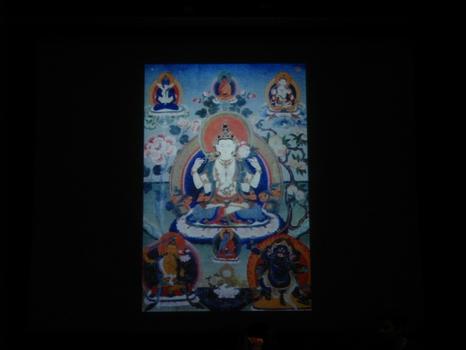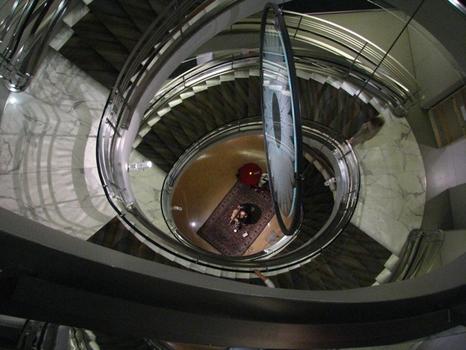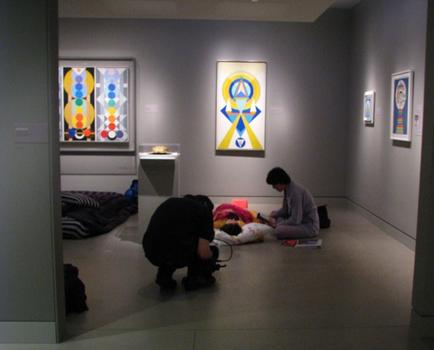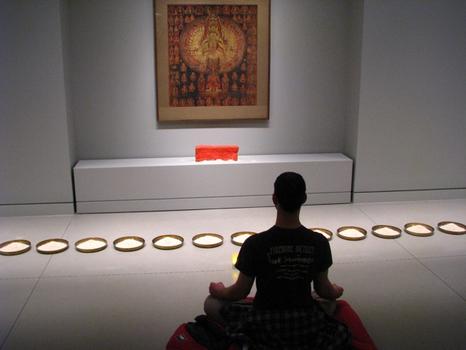 of