Orchid Divas Take Center Stage at the New York Botanical Garden
"Horticultural theater" for the "divas of the plant world" is how the New York Botanical Garden describes the "Orchid Show on Broadway." The stars of the garden's 9th annual orchid show are over 25,000 individual drooping, weeping and otherwise highly dramatic blooms. The exhibition opens on Saturday.
"We wanted to create that bubbling excitement people get, the grand spectacle that you know awaits you when you visit the theater," commented Marc Hachadourian, the garden's curator for orchids, who still owns a snake plant in a coffee cup that his grandmother gave him decades ago.
Maintained in 75 degree F heat, the exhibit's three galleries are redolent with floral scent, inviting leisurely strolls while a constant stream of Broadway hits like "Singing in the Rain" and "Gotta Dance" play. The exhibit features more than 300 different types of orchids.
"Making sure everything gets here, and everything flowers when it's supposed to at the same time means there are a lot of spinning plates," Hachadourian said. The garden sourced the blooms from its own collection as well as from nurseries from Hawaii to Pennsylvania. Those nurseries in turn get their stock from around the world. Hachadourian said that some plants in the exhibit could sell for several hundred dollars a pop, though he believes the values of the orchids "go beyond a financial statement."
Ensuring the full Broadway treatment, Tony-award winning set designer Scott Pask and the chief executive of the Broadway ad agency SpotCo, Drew Hodges, helped to shape the garden's exhibit. Visitors to the show start out seeing crowds of orchids in the Enid A. Haupt Conservatory "Palms of the World" gallery. The exhibit continues in an orchid bedecked promenade meant to evoke the archways of the New Amsterdam Theatre, and culminates in a giant orchid chandelier suspended above a reflecting pool and a tiered "audience" of orchids.
Garden member Janis Ekman wandered the galleries with her cousin Linnea de Jaager in a special preview of the exhibit on Thursday. "It's absolutely miraculous," Ekman said. "Although I wish it were a little wilder. It's a bit staged. But that's Broadway," she said. "It's like a gorgeous set."
The Orchid Show on Broadway is presented in conjunction with an exhibition of Al Hirschfeld's Broadway sketches called "Hirschfeld's Broadway Scrapbook" on view in the New York Botanical Garden's LuEsther T. Mertz Library. Both shows open on Saturday March 5.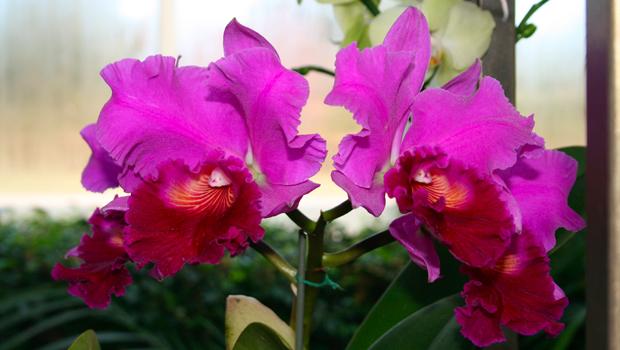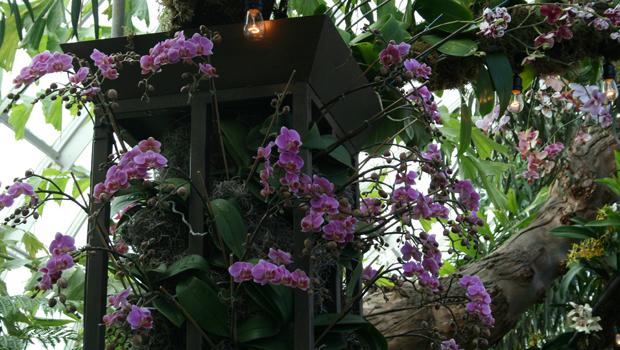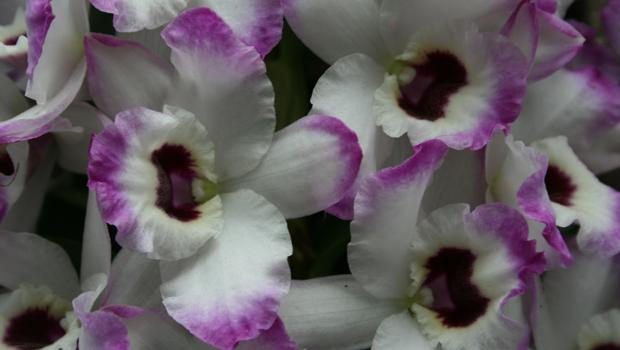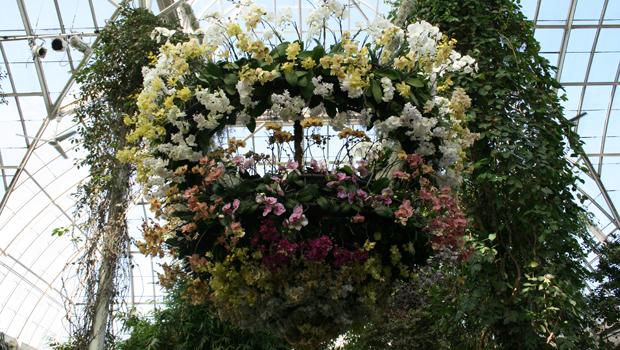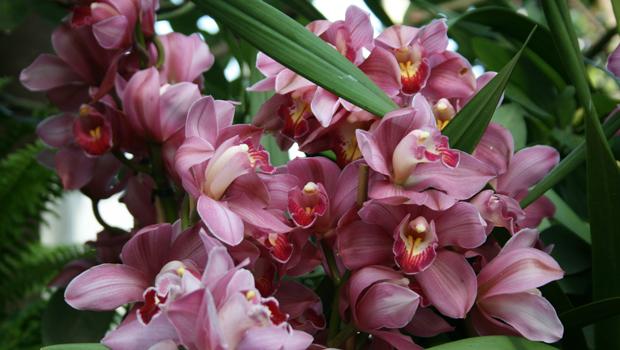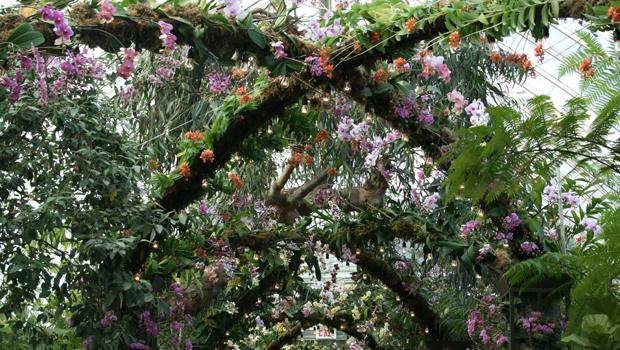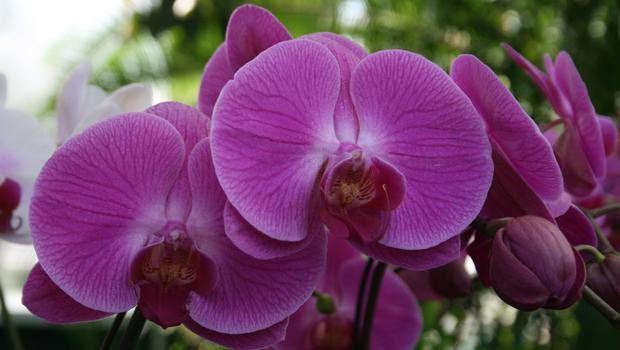 of