Wisconsin Democrats Launch Recall Effort Against Republican Senators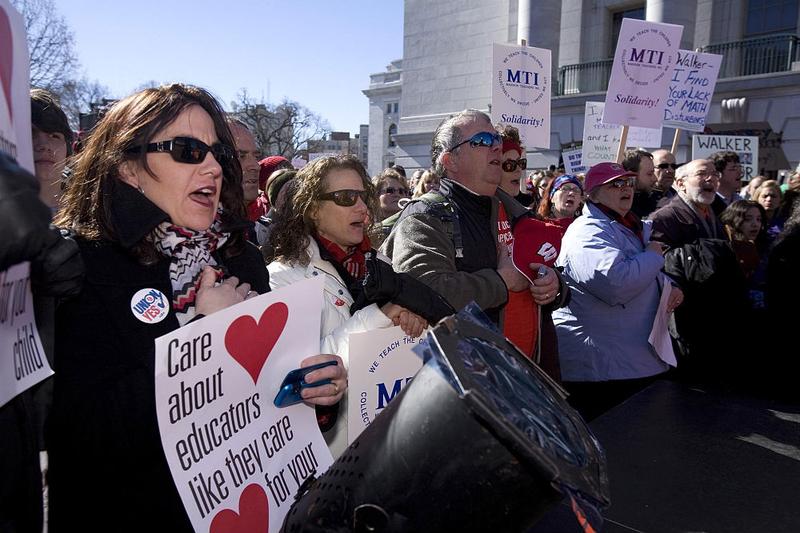 It just keeps escalating. 
Today is the deadline by which Wisconsin Governor Scott Walker has threatened to lay off 1500 state workers if the Democratic state senators don't come back to work.
Now the Democrats are swinging back with an effort by the state Democratic Party to recall Republican state senators who back Walker's budget proposals. Republicans had already launched recall efforts against the Democratic senators who left the state in protest of Walker's antiunion budget proposal, but this effort by the Democrats has the additional support of not only the state Party but also local and national unions, including the SEIU. 
Wisconsin is one of the few states that allow voters to recall sitting lawmakers, but only after they have been in office for a year, meaning that Walker himself cannot be recalled until 2012. A fundraising committee focusing on that future effort has already been formed, however. Individual recall efforts require signatures from 14,733 voters or more. 
The party chair Mike Tate said in an interview that even if the Republican lawmakers break with Walker, he couldn't promise that the recall effort would not still continue, telling the Washington Post "In the past 24 hours, this has gotten so much larger than the rights of our public employees." Many of the Republicans under scrutiny won their seat by a very fragile margin, and if just three of the eight senators targeted by the effort are successfully recalled, it would be possible for Democrats to regain control of the Senate.