Wisconsin Gov. Orders Arrest of Missing Democrats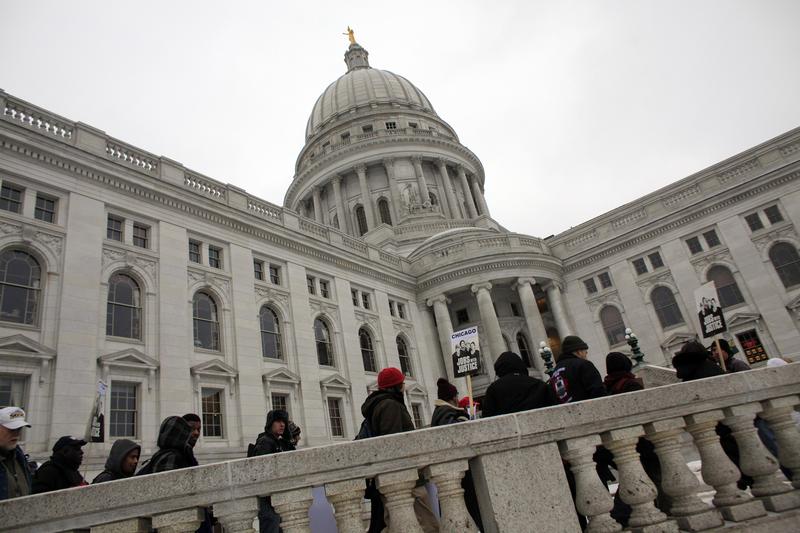 The Wisconsin state Senate Republicans must be getting lonely. They unanimously passed a resolution threatening their fourteen Democratic counterparts with police arrest if the senators do not return to Madison by four p.m. Thursday. The Democrats fled the state two weeks ago in order to block the Senate from voting on Governor Scott Walker's bill limiting collective bargaining rights for public employee unions. If the Democrats do not return by the deadline, they will be found "in contempt and disorderly behavior" and may be taken into police custody, according to the resolution.
Democratic Senator Chris Larson, D-Milwaukee, told the Wisconsin State Journal "The Republicans have gone around the bend."
The resolution to force the senators may not be constitutional. While the state Constitution does state that each house "may compel the attendance of absent members," it also prohibits the arrest of legislators during session unless the arrest is for suspicion of treason, felony offenses or a breach of the peace. 
In addition to the resolution, the Senate Republicans also voted for a "call of the house," which is the mechanism under which the Senate sergeant at arms can "with or without force" and with or without the help of law enforcement, compel members back into the chamber. Wisconsin Senate Majority Leader Scott Fitzgerald said the senators could only be taken into custody if they return to Wisconsin.
Yesterday the Senate passed a bill imposing a fine on the Democrats of $100 for each day they remained away.
Rachel Maddow tweets that the Democrats all say that they plan to stay put.