Iranian Theater Festival Takes Over The Brick in Brooklyn
For the first time, the bearded land of hipster irony will play host to a festival that celebrates Iranian theater. Beginning on Thursday night, Williamsburg's Brick Theater will stage 15 plays by Iranian and Iranian-American playwrights that explore a variety of aspects of Iranian culture. For the festival's artists and organizers, the resounding theme is that Iran is too-often defined by its leaders, like Mahmoud Ahmadinejad, and not enough by its own people.
Negin Farsad is an Iranian-American comedian and actress who will be presenting her one-woman show "Bootleg Islam" as part of the festival. She says she's happy to explore a more nuanced idea of Iranian culture than what's usually found in the media. "It's not this one monolith of this crazy guy sitting around in his boxers enriching uranium," Farsad said.
Farsad's play is a comedy, but she says that being from Iran automatically makes her story political. "Even when I'm talking about something as apolitical as my mother," she said, "the fact that my mother is Iranian makes the joke and the discussion political."
Michael Gardner, one of the founders of The Brick Theater and organizers of the Iranian Theater Festival, hopes audiences come away with a more rich understanding of Iran and its people. "I'm kind of thrilled that it's happening now, even when terrible things are happening in Iran, to widen the dialogue and give people another perspective," he said.
Gyda Arder organized the theater festival with Gardner. It opens Thursday night with a one-woman show called "Cover Girl" and a theatrical event that has all the elements of a 1960s happening called "Pen Pals Meet: A Conversation Between Eliza and Salar."
The story behind "Pen Pals Meet" began with a e-mail that theater artist and journalist Eliza Bent opened two years ago. Salar Sardary was looking for an online version of the magazine where Bent works, American Theater, and e-mailed her from Iran asking where he could find it. Bent sent Sardary a copy of the magazine and got an e-mail that further endeared Sardary to her. "You are like a Santa Claus," he wrote. Thus, the e-friendship began.
Though Bent and Sardary corresponded digitally the past two years discussing subject matter like "Did you go to that protest?" and "We celebrate President's Day by shopping," they will meet for the first time via video chat in front of an audience Thursday night. Bent says she plans to keep the conversation light: "I think probably we'll avoid heavy political questions, because it's so in the air. Just the fact that we're having a conversation is political enough," she said. "And the last thing I want to do is jeopardize his safety."
The festival organizers, actors and playwrights hope that audience members turn out to see the plays. "I hope it's the beginning of lots of dialogue and debate and conversation," Gardner said.
The Iranian Theater Festival at the Brick runs through March 26. It coincides with Persian New Year 2011 celebrations, called Norwuz, which take place later this month and will be celebrated as part of the festival with a pre-Norwuz party on March 13.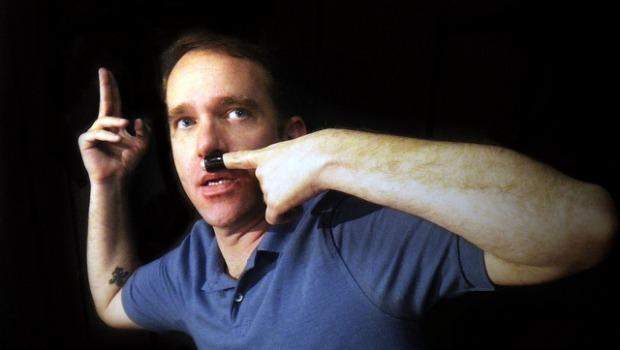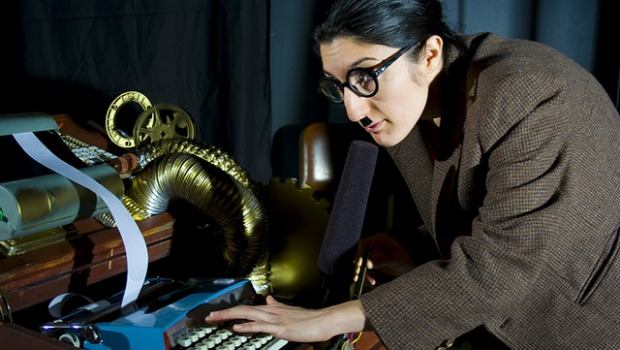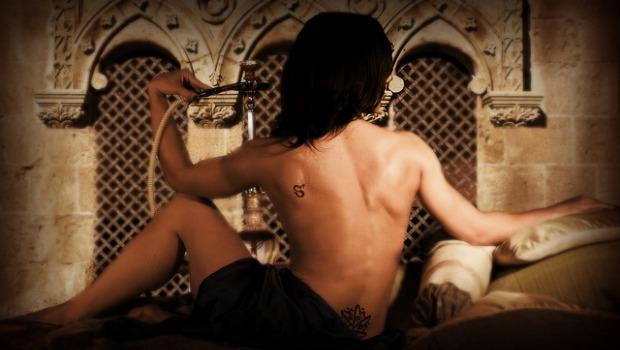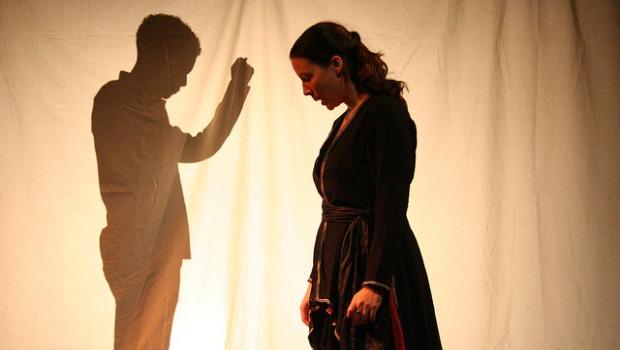 of