Principals Plead With City: Don't Take Our Funds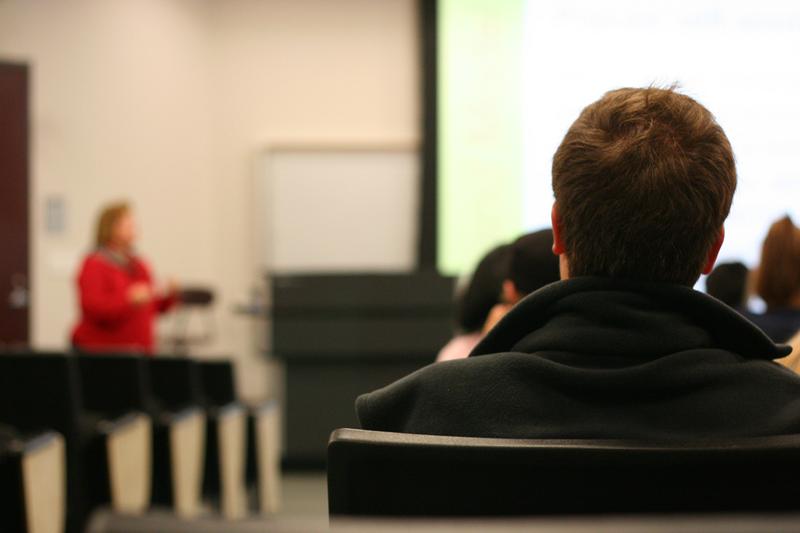 City principals are gnashing their teeth over the Department of Education's new rule that requires them to give back half of any unspent funds by the end of the year.
Edward Tom, principal of the Bronx Center for Science and Mathematics in Morrisania, said he stockpiled $250,000 over the past three years because he knew his funds would dry up eventually between city budget cuts and the projected loss of federal stimulus grants.

"It would have protected my entire after-school program for the entire year as well as two teaching positions," he said, explaining how he had planned to use the money in 2011-2012.
Tom's school has an on-time graduation rate of 92 percent, and he believes afterschool programs play a big role.
"That becomes critical in the South Bronx where the kids are much safer when they're in school and they're involved in healthy programs as opposed to just not having much to do at home," he said.
But he'll have to sacrifice those to keep the teachers when he gives back half the money, Tom said.

Principals can choose to spend all their money now in order to avoid giving back half to the city. The Department of Education has extended the deadline for principals to decide what to do until March 18, instead of March 4. It said it needs the rollover money because of its own budget cuts from the state and federal government.
Department spokeswoman Barbara Morgan said the money "will offset systemwide cuts." She added that "it's hard to estimate how much we'll be recouping before the 18th." Last year, the principals set aside a total of $80 million for this current school year. 
Philip Weinberg, who runs the High School of Telecommunication Arts and Technology in Brooklyn, said he saved up $800,000 over the past three years to cushion the blow of budget cuts and the loss of federal stimulus funds in 2011-2012. His school is almost three times larger than Tom's school in the Bronx, with about 1,300 students. He was hoping that money would prevent the loss of any teachers.
And three of his teachers would be laid off under Mayor Michael Bloomberg's budget because of the existing seniority protections known as last in, first out.
"Anybody in business would think this was a basic, sensible fiscal policy," said Weinberg of his savings plan. "The regret I have now is, had we known this was happening we would have spent the money on the kids the past couple of years — lowered class size or offered more classes. Instead we tightened our belts in the belief that next year's going to be worse, and it would be good to save" he said. 

Unlike Edward Tom in the Bronx, Weinberg hasn't decided yet what to do with his money. If he gives back half he'll be able to use the remaining money on personnel next fall. But he said it's hard to predict his exact needs because schools won't get their full budgets for a few more months. Yet, if he uses it all now on computers, books and supplies he fears that's not the best bang for the buck.
"I wonder whether 100 percent of our money spent on things is as valuable as 50 percent of our money spent on people," he says. "The only valuable commodity we have in our schools is people and time."
One principal at a small high school, who declined to give his name, said he will spend all of the extra money he put away now on supplies, because he had gone without new equipment for so long in order to save for the future.
"Schools that have been responsible and prudent in their use of money are being penalized by being asked to supplement the finances of schools that have not," he said of the department's decision to take back half of any unspent funds after the middle of March.
"It creates an incredible disincentive to be responsible in the management of school budgets," he added, reversing the department's goal of giving principals more responsibility over their budgets.
And with principals running out of time to make their purchases before department deadlines, he adds that millions of dollars "that likely would have been spent on maintaining staff intact next year will be spent in less than two months on hasty equipment and supplies purchases."