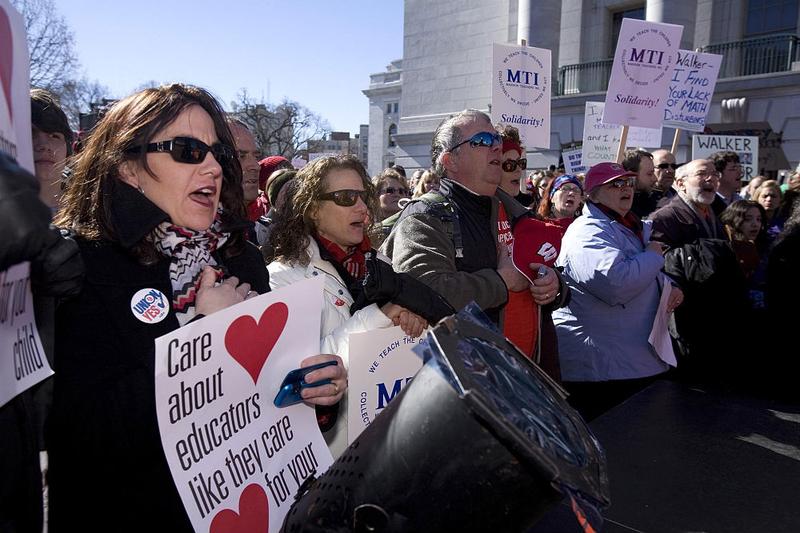 If you're to listen to the political rhetoric coming out of Wisconsin and other parts of the country right now, teachers don't seem to be getting much love.
Thursday's New York Times has a feature on how teachers are reacting to all this scorn getting heaped on them. Republicans in several states are proposing measures to roll back teacher tenure and some mayors are threatening mass layoffs. One teacher tells the paper, "It's hard to feel good about yourself when your governor and other people are telling you you're doing a lousy job." Another teacher in Wisconsin says she finds it hard to keep up with her $26,000 of debt when her salary is only $36,000.
With all this public criticism, we're asking a question addressed specifically to teachers: What makes you keep being a teacher?
And if you're not a teacher, how valuable would you say teachers are? What's a profession that you think a teacher should be paid more than?