New York Art Fair Report: Bring on the Big, the Ballerinas and the Meat-Grinders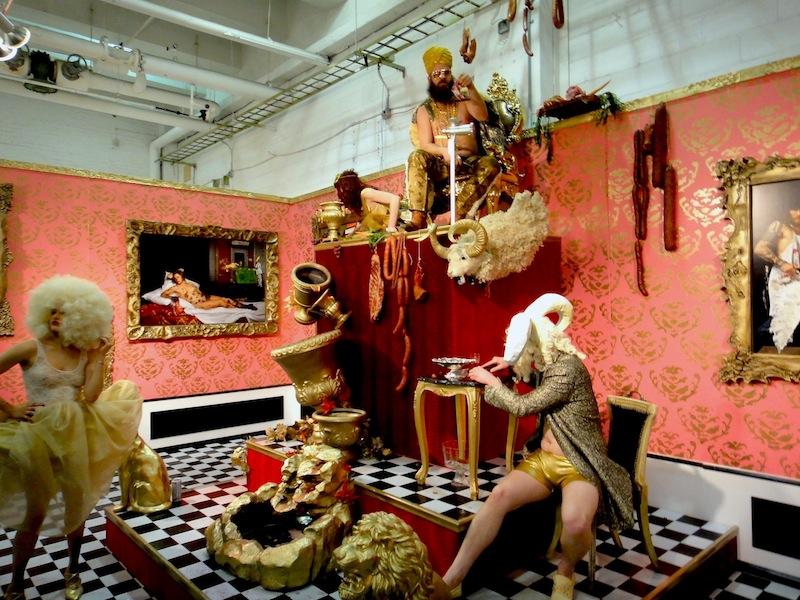 It's Armory Arts Week in New York, which means we've got art events coming out of our ears. The hope is that the buying public will turn out in force (and with their Wall street bonuses in hand) to help keep the art industrial average afloat. While the mood is certainly calmer than before the financial collapse of 2008, the Armory Show and its countless off-spring nonetheless generated plenty of opening-day crowds on Wednesday and Thursday and attracted the presence of some major collectors.
But what to see? That is the question. I haven't made it to everything so far (the fairs have only been open for a day as I write this), but based on what I've been able to take in, here are a few ideas:
The main fair at Piers 92 & 94—the Armory Show—is always good for spectacle. It's more low-key than in years past and certainly more chilled out than the flamboyant Art Basel fair that takes place in Miami every December, but it it is certainly worth wandering around. And it's truly excellent if you play Armory Show Bingo with your friends. Allot at least half a day for this (the fair is HUGE — featuring 270 galleries) to give yourself time to take in the craziness, be it a giant orange fuzzball or a fence made out of neon. If you need a starting point, hit Susanne Vielmetter Los Angeles Projects first, which had a particularly intriguing stall (dark vinyl wall sculpture, wry video). The Pier 92 portion of the fair offers a great opportunity to take in some big-name 20th century Modern.
The Scope Art Fair, across the street from Pier 40 downtown, has in the past been a bit of a snooze. But this year, it has been refreshed by the presence of a number of low-brow, pop-surrealist and other urban sensibility galleries. This doesn't mean that the art is necessarily good, but you're bound to see something truly bizarre during your visit, be it a guy grinding sausage or a naked lady rubbing balloons on her head or a performer half sprawled on the floor singing into a speaker. Plus, its relatively small size makes it manageable in under a couple of hours.
The best experience for art is, by far, the Moving Image Fair, which takes place in the Waterfront New York Tunnel at 11th Avenue and 27th Street. Here, galleries from around the world have gotten together to display nearly three dozen works of video by various artists. There are no stalls, so the space is more about the art than about commerce. (This is a relief: visitors aren't packed into some tight booth trying to negotiate a battalion of gallerinas and a desk.) It's a great spot to hit if you just want to meditate on some video—including pieces by David Wojnarowicz (a short bit about heroin) and Carolee Schneeman (in which a mop pounds a TV with a mop). Expect plenty of fare that will make you say 'Duuuuuude,' including Martin Kohout's Moonwalk and an LED projection/installation by Jim Campbell. Plus, it's free. Overall, a winner.
And below, check out a visual round-up of some of what I've been able to soak up. The fairs run through Sunday afternoon, at various locations around New York.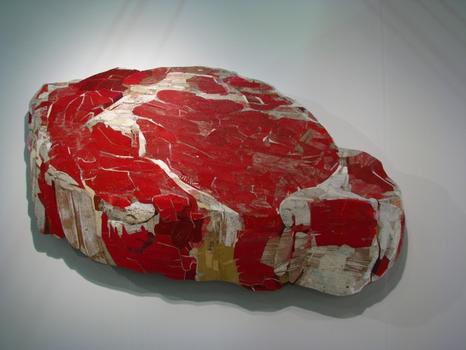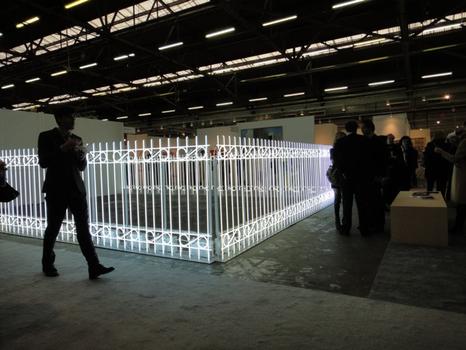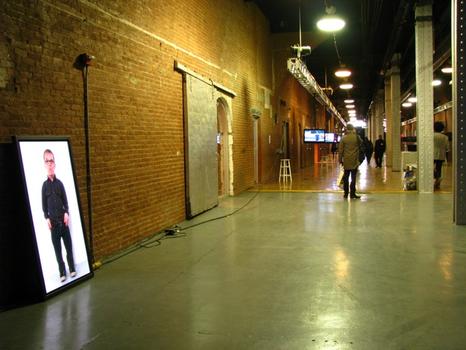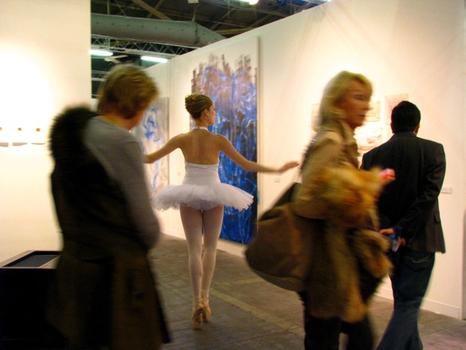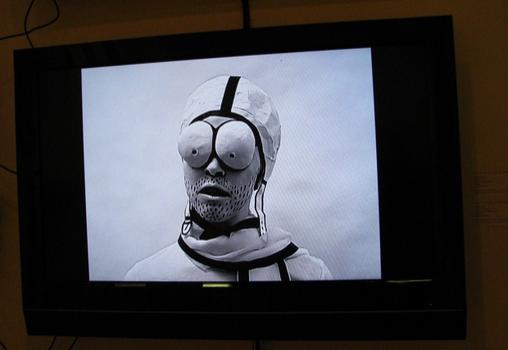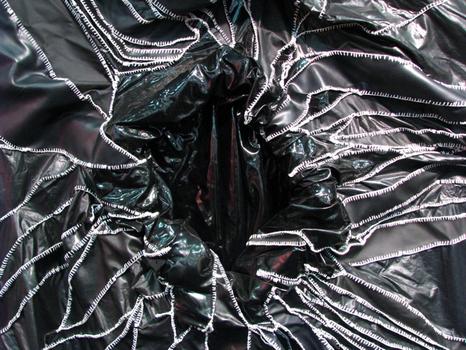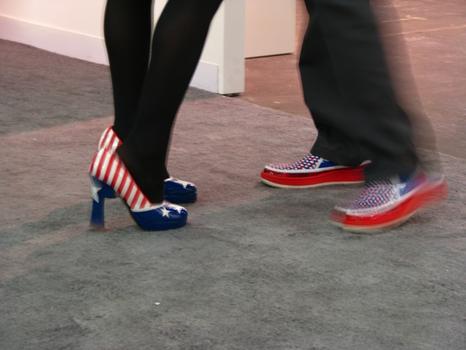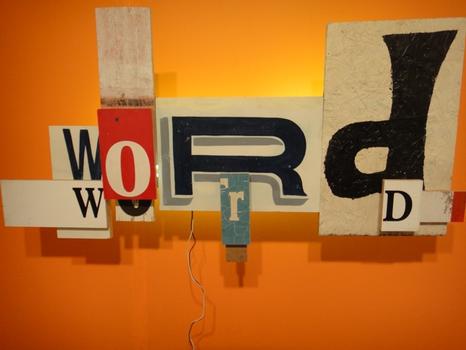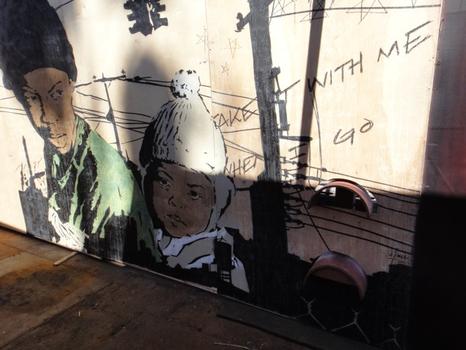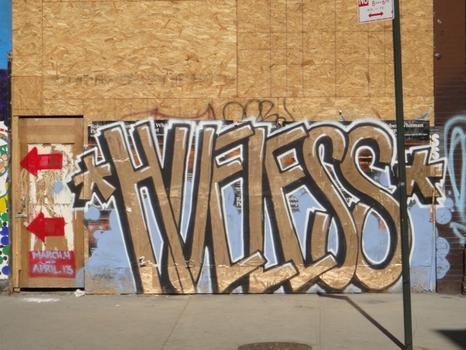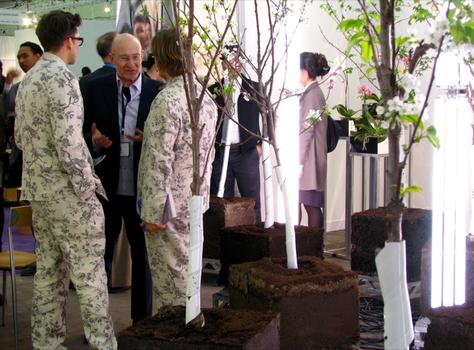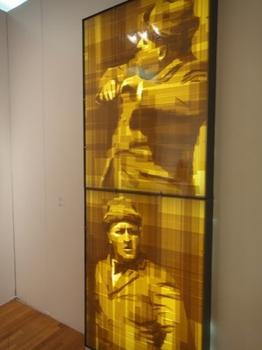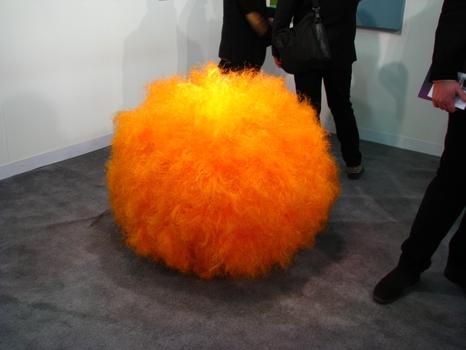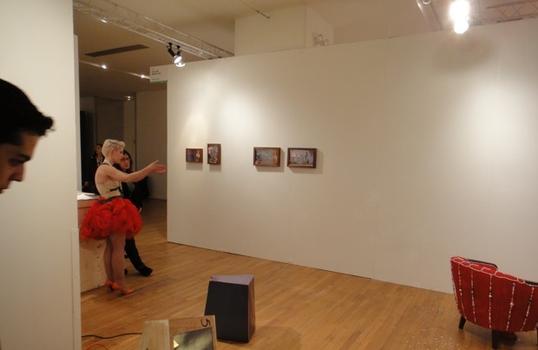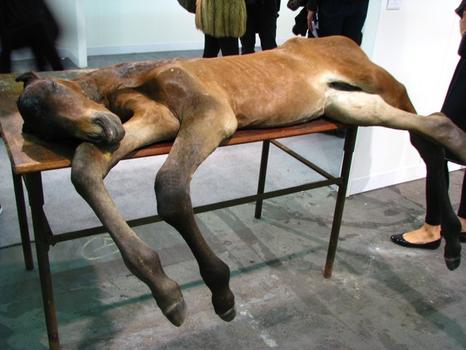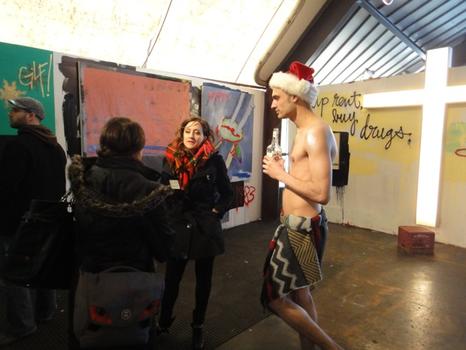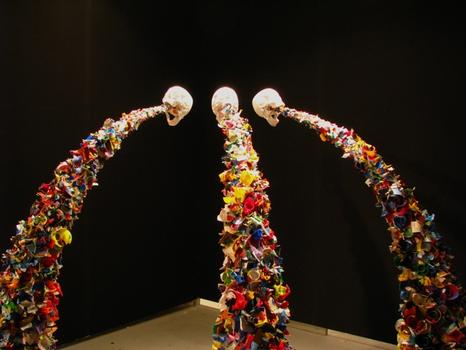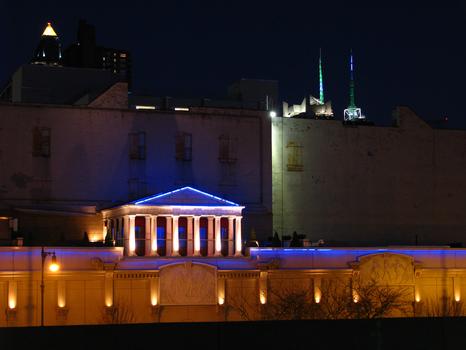 of