One Brooklyn School Saved as a Second Hangs in Balance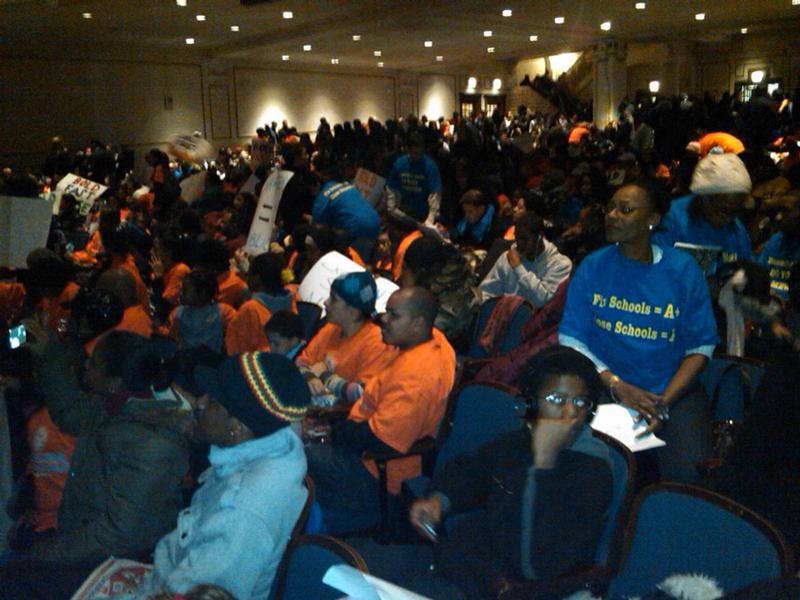 The Panel for Educational Policy has decided to spare one Brooklyn school from being phased out, but will vote on proposals to phase-out another struggling schools in Queens Tuesday night.
PS 114 in Canarsie, Brooklyn, was one of the schools targeted to be phased out by the Department of Education but has been spared. 
Last month, the panel voted to phase-out and close 22 other low performing schools at two contentious hearings that drew thousands of parents, teachers and students. Schools Chancellor Cathie Black was booed on several occasions and hundreds of teachers and students walked out less than an hour into the second hearing in protest.
Parents and teachers at PS 114 have accused the city of waiting too long to remove a troubled principal who got the school into debt. Public Advocate Bill de Blasio said the school's unusual history merited another look.
He applauded the decision to save the school and called it "a major victory for this close-knit school community." He said the school deserved a second chance and released a report on the school that outlines a way to improve the school.
In a statement, Black explained her decision to not phase out PS 114: "Over the past several weeks, we have gotten significant feedback on our proposal to phase out PS 114. After extensive discussions with the PS 114 community and local elected officials about the struggles this school has faced and its capacity to better serve its students, we have decided to keep PS 114 open. In the coming days we will work to develop a comprehensive plan for the school that will give it a real opportunity for success."
The Panel for Educational Policy will vote on plans to phase out IS 231 in Queens. Other proposals to be taken up Tuesday night's agenda include the expansion of some charter schools. The 13-member panel is dominated by mayoral appointees so Tuesday's proposals are expected to pass.