At the Queens Museum: Luis Márquez In the World of Tomorrow
If you think that the 1939 World's Fair is well-trod history, think again. In a curious exhibit at the Queens Museum of Art, curators Itala Schmelz and Ernesto Peñaloza of the National Automomous University in Mexico City have put together a highly intriguing visual chronicle of the fair (and New York) as seen through the lens of one of Mexico's more unusual lensmen: Luis Márquez, a former silent film actor-turned-photographer who was as known for his vanguard Modernist images as he was for producing some spectacular kitsch.
The multi-pronged show in Queens tackles Márquez's diverging visual styles as seen in the photographs that he produced during his lengthy stay in New York in 1940. The city, at the time, was at the high point of an intense "Mexicanist" period, having—over the course of a couple of decades—played host to high-profile visiting artists such as David Alfaro Siqueiros, José Clemente Orozco, Diego Rivera and Frida Kahlo. In May of 1940, the Museum of Modern Art opened its blockbuster "Twenty Centuries of Mexican Art" exhibit (for which you can download the original press release here). Macy's showcased Mexican art in its windows, in a month-long event called "Mexico in Manhattan." In all circles, there was talk about everything Mexican.
Márquez had honed his skills as a photographer during the '20s and '30s, a period during which globally important figures in Modern photography were convening in Mexico: Manuel Alvarez Bravo, Tina Modotti and Edward Weston. He was particularly renowned for his idealized, sympathetic portraits of the country's indigenous people. (If you speak Spanish, the Mexican daily El Universal has an excellent biographical article on the artist.) When he arrived in New York, Márquez immediately fell in love with the city, shooting its architecture, its light and its shadows in a way that rendered bits of the municipal infrastructure into works of geometric abstraction. But as a featured artist of the Mexican pavilion at the World's Fair in Queens, he was also required to sell the idea of Mexico as friendly neighbor and tourist destination to the American public.
And sell he did. Unlike his graceful, abstract shots of New York City, the World's Fair pictures are an array of far-out juxtapositions: folk dancers in indigenous costume striking poses amid the futuristic Star Trek architecture of the World's Fair. Many of the images look as if they could have been stills used to advertise early Mexican cinema, with men in ornate charro (cowboy) outfits flirting with women in frilly, embroidered skirts. Others show figures clad in traditional Tehuana or Poblana indigenous dress—hamming it up in front of the General Motors pavilion and the ball-shaped Perisphere. The scenarios are corny and downright bizarre—but as a document of their time, fascinating. As Peñaloza and Schmelz note in the exhibit's accompanying essay:
Although the great Mexican muralists, who had invented their own aesthetic, were thrilling the New York art scene with their modernism and originality, their communist tendencies and political activism impelled the Americans to search for the more picturesque and folkloric Mexican style of someone like Márquez, who used no protest slogans or subtexts of emancipation. So while the murals of Rivera and Siqueiros that were commissioned in the U.S. were erased, in 1963 Luis Márquez was invited to design Mexico Street in Disneyland.
This may have been a boon to Márquez's earning potential, but not necessarily to his artistic legacy. "The World's Fair photos erased the reputation he had earned for his more remarkable earlier photos," explained Peñaloza, during a visit to the Queens Museum of Art last week. "A lot of his work was eventually forgotten. In fact, a lot of the images on view here have never been seen before."
Well, it's now been unforgotten and the images can be seen at the Queens Museum. Kudos for pulling back the curtain on a quirky-fascinating period of New York City and the continent's history.
"Luis Márquez In the World of Tomorrow" is on view at the Queens Museum of Art through next Sunday, March 13.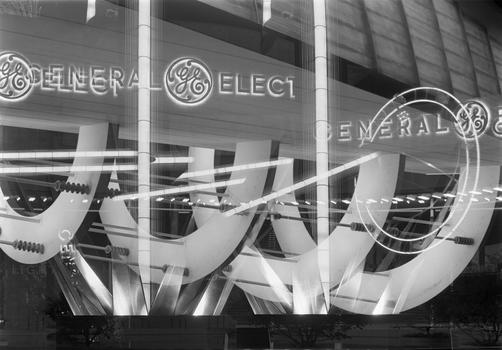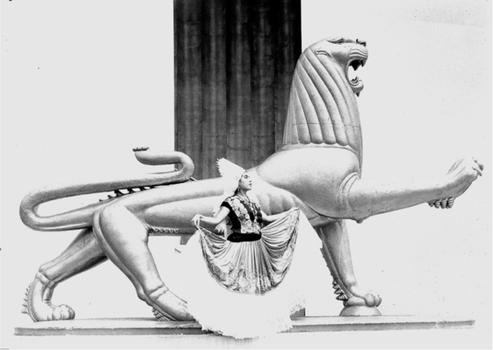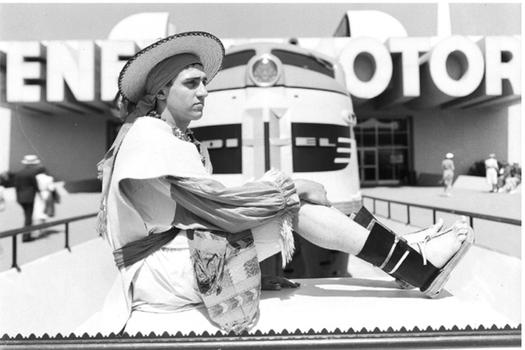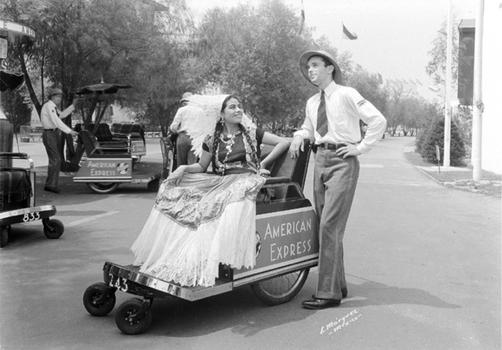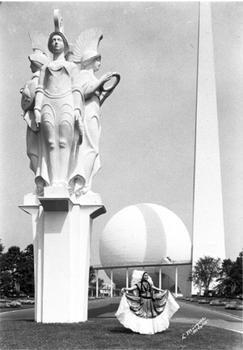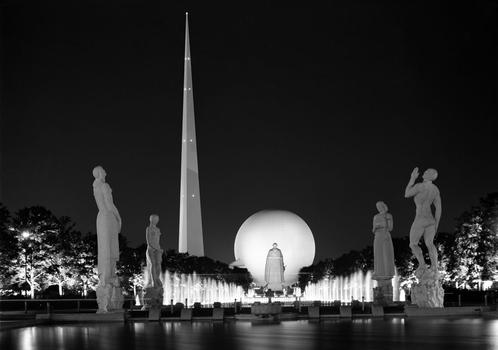 of