As 115th Congress Begins, NJ's Newest Rep. Seeks the Center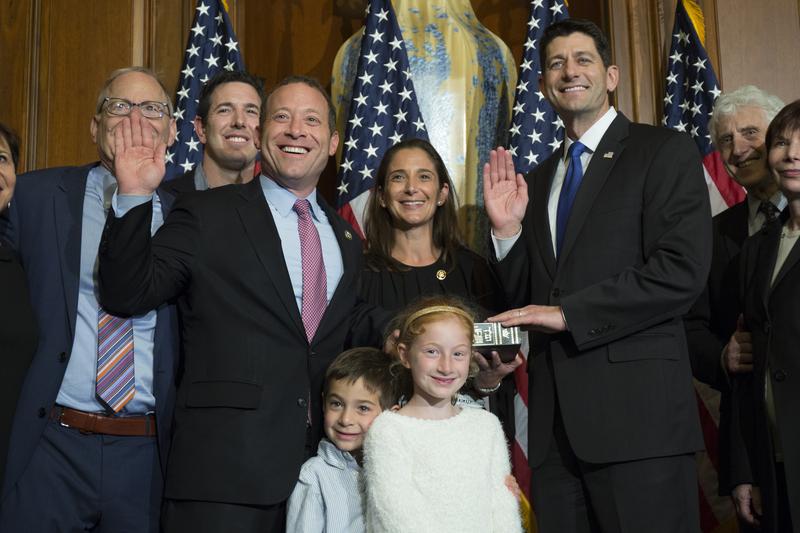 After taking the oath of office Tuesday, Democrat Josh Gottheimer became the newest member of the New Jersey congressional delegation.
In one of the few bright spots for Democrats in the November election, Gottheimer unseated 7-term Republican Scott Garrett in New Jersey's 5th congressional district. But as the 115th Congress gets under way, the former Microsoft executive is already finding ways to defy fellow Democrats and collaborate with his counterparts on the right.
On Wednesday, Gottheimer became one of just four Democrats to cross party lines to approve a bill that would grant Congress the power to repeal regulations en masse with just a single resolution. The Midnight Rules Relief Act gives Congress the authority to bundle together and overturn rules "submitted for congressional review within the last 60 legislative days of a session of Congress during the final year of a President's term." 
Many Democrats see the bill as an attempt to quickly undo President Barack Obama's regulatory agenda on issues like health, safety and the environment. But for Gottheimer, the bill fits with his campaign pledge to roll back what he considers excessive red tape. 
"I will support efforts to cut unnecessary and out-of-date regulations and help New Jersey's businesses and families grow and prosper," Gottheimer said in a statement after the vote.
Gottheimer, who also worked at the Federal Communications Commission and as a speechwriter for former President Bill Clinton, spoke with WNYC's Jami Floyd earlier this week about his centrist approach to politics.
"I'm not beholden to any particular party, I do what's best for the 5th district," Gottheimer told WNYC. "Some days the Democrats are going to love me, some days the Republicans are going to love me, and to me that's the right place because what you want to do is find a middle where you can get things done and work together."