Theater Reviews: 'Diary of a Madman' at BAM
It's a shame to announce just days ahead of this year's Academy Awards ceremony that actor Geoffrey Rush has gone mad. In fact, the Oscar nominee will be going mad seven times a week (and twice on Saturdays) for adoring audiences at Brooklyn Academy of Music's beautiful Harvey Theater through March 12, and making no apologies about it.
Rush plays Akstentii Poprishchin in Nicolai Gogol's "Diary of a Madman," which was adapted for BAM's stage by David Holman and directed by Neil Armfield. Poprishchin is a lowly civil servant in 19th-century Saint Petersburg who is mainly occupied with sharpening quills while dreaming of becoming a high society gentleman (shout out to the zillions of artists spending their days in corporate cubicles). He lives in a dim, drippy room accompanied only by his landlady's Finnish maid, Tuovi (played with captivating clarity by Yael Stone, who also appears as his love interest and as an asylum inmate in the play). Given this set-up, it makes sense that Poprishchin is a little nuts.
As Poprishchin, Rush embodies his role in a way that validates the currency and importance of live theater. He shimmies and dances his way through Gogol's phenomenally funny words and surfs on the swells of the audience's laughter. With raised eyebrows, he sends clever asides to the show's musicians, Paul Cutlan and Erkki Veltheim. Using an arsenal of instruments including sleigh bells, a clarinet and a violin, they bring life to the cuckoo cacophony of Poprishchin's imagination.
Part of the genius of Rush's performance is in the gestures he uses to animate the menagerie of animals in Gogol's text. Aside from a major plot point involving an exchange of letters between two dogs, Rush illustrates with his outlandishly long fingers and gigantic facial expressions a turkey, a peacock, a cow, a cricket, a baboon, a goose and a bird. When he arrives at the insane asylum and his gangly limbs are tensed against the walls, Rush perfectly channels a spider trapped in an upside-down water glass.
Rush and the play's director, Neil Armfield, also have chemistry and it shows: each line Rush delivers explodes with meaning and specificity. He originally performed the role under Armfield's direction in 1989 with the Belvoir theater company in Sydney, Australia. The two also collaborated on "Exit the King," which won Rush a Tony Award for Best Actor in 2009.
At the end of the performance at BAM, Rush takes a victory lap around the cheering audience trailed by Stone and the show's musicians. The audience is moved, and given his cries of "Spesebo!" (meaning thank you in Russian), it appears that Rush is too. That, or he really has gone mad.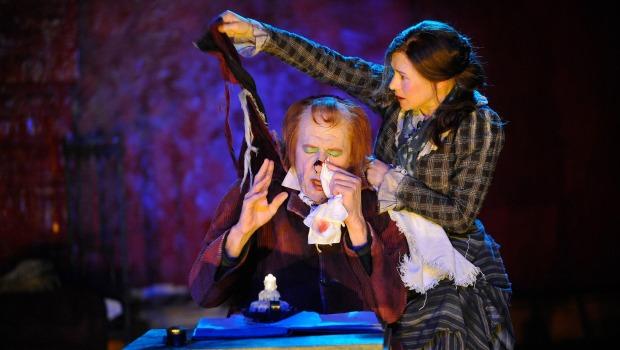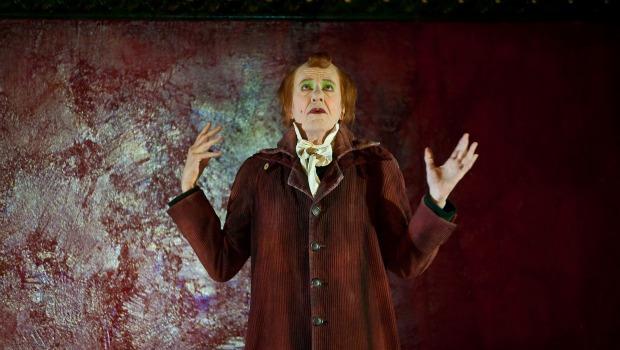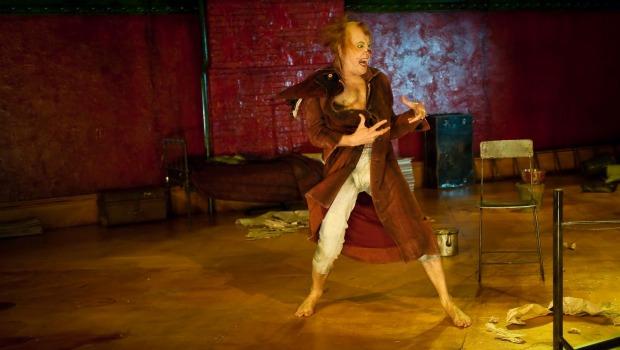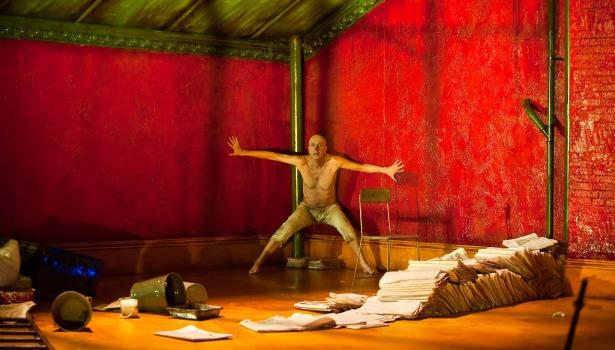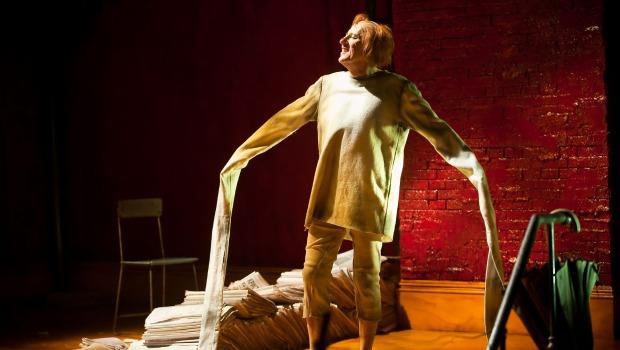 of