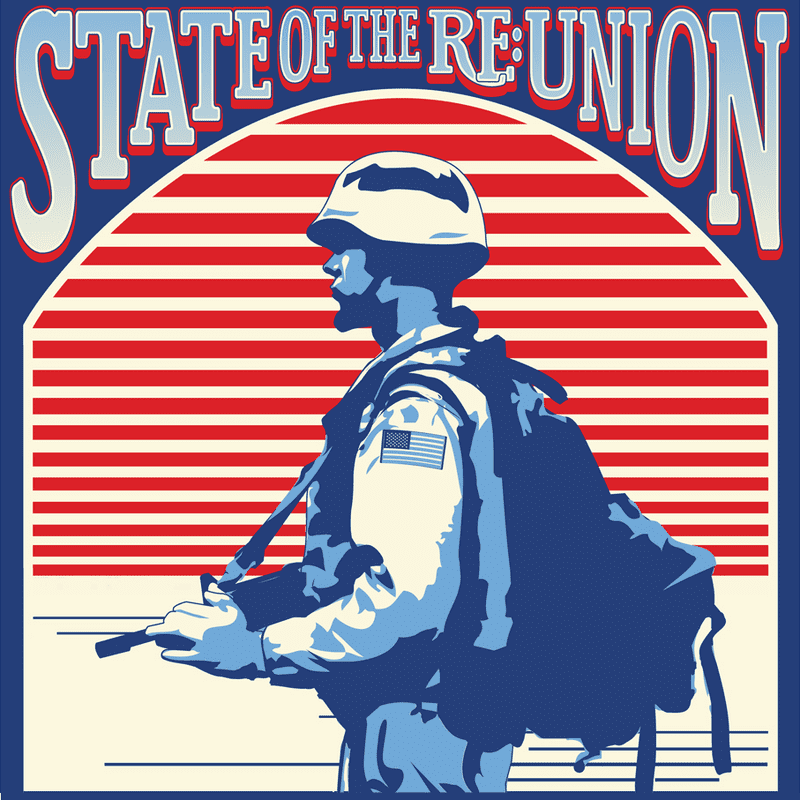 The wars in Iraq and Afghanistan are sending our veterans home with wounds and obstacles not always clearly visible to the rest of the country. These two current wars also illuminate how veterans of previous eras are still trying to come home years after returning from war. In this episode, State of the Re:Union explores how veterans are serving each other after they come back home from serving the country.
In the first segment, the reality of war is explored through the lens of Riley Sharbonno, a soldier that took thousands of pictures while in Iraq . . . but had no memory of the events the photographs captured. Artist Monica Haller approached him and the two embarked on a project that eventually sparked the Veteran's Book Project, a bookmaking workshop for people who have experienced war. Each book tells a different story and together, they are forming a library of honest conversations about first-hand war experience.
Next, Richard O'Connor, a Vietnam veteran, kept a sense of sanity and comforted his fellow soldiers amidst the chaos and devastation of war with his guitar. After returning home wounded to an unwelcoming public, Richard put his guitar away and did his best to move on. Now, decades later
Richard is using his music to welcome back returning veterans and provide the support and appreciation he never received.
The last segment features two inspirational stories; Team Semper Fi and Farmer Veterans. SOTRU visits a foggy sports track in Santa Cruz, California, where a team of injured marines take their unbreakable camaraderie and strength and put it into competition. A growing movement of veterans are finding their stride and remedying unemployment challenges by creating a new mission: feeding the country.
Every day the brave men and women that serve stand tall and sacrifice for this country. But for many balancing a productive, fulfilling life with their wartime experience presents unique obstacles not easily overcome. This SOTRU special goes beyond the news headlines to tell stories of the emotion, challenges and victories that occur when soldiers returns from duty.