This Week: Must-See Arts in the City
The Koran reconfigured, the changing face of William Shakespeare, an installation that combines architecture and photography and a Brooklyn-based artist who works with found images of unknown African-American figures. Not to mention crazy-looking dogs. There are some highly intriguing art shows going on in New York this week—here's our round-up of some of the best:
The Changing Face of William Shakespeare and Mannerism and Modernism: The Kasper Collection of Drawings and Photographs, at the Morgan Library There are a number of things going down at the Morgan Library in midtown, making it an excellent time to pop in and examine the goods. First on the list: the art collection of fashion designer Herbert Kasper, who collected an odd-yet-compelling mix (see the NY Times review here) of old master drawings, modernist works and contemporary photography—including the image of the spectacular snuggle-pooch at left. Also at the Library is a highly intriguing, if tiny, show dedicated to William Shakespeare. The museum is exhibiting the famous Cobbe Portrait of the dramatist, thought to be the only portrait of the Bard of Avon that was created in his lifetime. And, if that's not enough, definitely check out the permanent collection, where some new treasures are on display—including a manuscript by Albert Einstein that explains the theory of relativity and a first edition copy of the Star Spangled Banner. This latter document should be of great consolation to Christina Aguilera: the printers misspelled "patriotic" in the subtitle. Through May 1, in Manhattan.
Lorna Simpson: Gathered, at the Brooklyn Museum On the museum's fourth floor galleries is this charming and intriguing little show by the Brooklyn-based Simpson, who works with vintage black and white photographs of African-American figures that she acquires through eBay and flea markets. One piece is composed of an array of found photo booth imagery, full of faces that span the emotional gamut from coy to dazed, interspersed with monochromatic watercolors produced by the artist. In addition, her wall-sized installation "1957-2009 Interiors" places amateur pin-up shots along images the artist has created. It's an exhibition that toys heavily with ideas of memory—and offers a prime opportunity to view vernacular imagery through a more conceptual prism. Through August 21, in Brooklyn.
Isidro Blasco, The End of Things, at Black & White Project Space in Williamsburg This Madrid-born artist has long melded the two dimensionality of photography with the three dimensional nature of sculpture—layering bits of photographs on explosive, architectural arrangements of museum board to create pieces that seem to operate on several dimensions at once. Now he is going big, with a sprawling installation at Black & White's outdoor project space that will allow visitors to enter and walk through the work. Should be trippy. Opens Friday at 6 P.M., in Brooklyn.
Meg Hitchcock, Obsession: The Book of Revelations from the Koran, at Famous Accountants in Bushwick Taking piecemeal work to mindblowing levels, Hitchcock has reconfigured the individual letters of a printed copy of the Koran into the Book of Revelations in a looping piece that crawls along the gallery walls, down to the floor and back onto the walls in a never-ending circle. (In her statement, she likens religious devotion and artistic expression for requiring "an ongoing commitment to an intensely laborious and often monotonous practice.") The whole arrangement is highly intriguing, moreso because she takes one holy book's words to craft another—a wry statement about the universal need for faith. Through March 27, in Brooklyn. Note: the gallery is only open on Sundays.
Plus: James Welling is signing copies of his new book "Glass House" at David Zwirner Gallery in Chelsea, this Saturday at 5 P.M. It's a wonderful opportunity to check out an incredible photographic record of architect Philip Johnson's masterpiece. Learn more about the book here.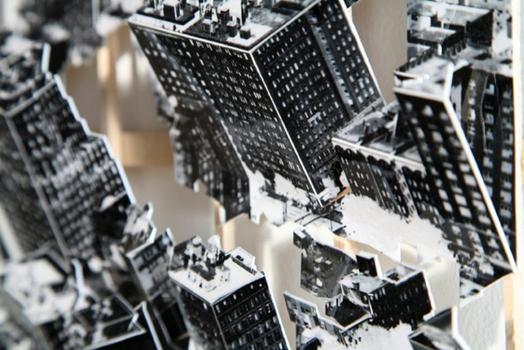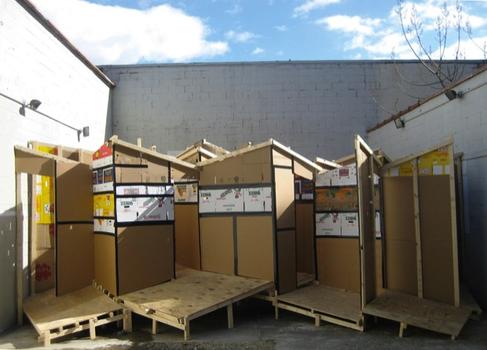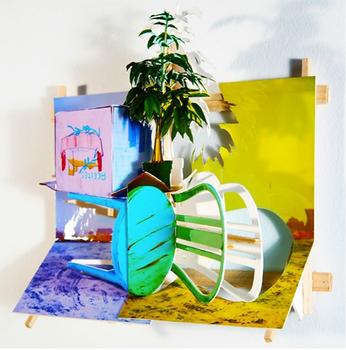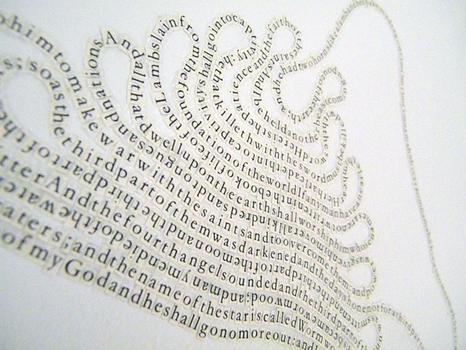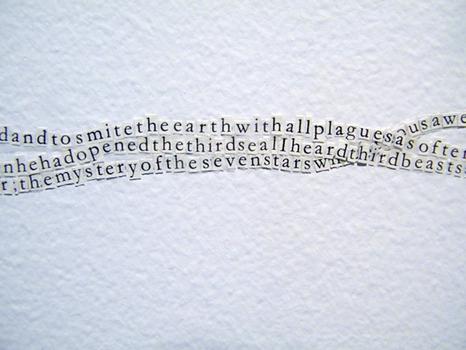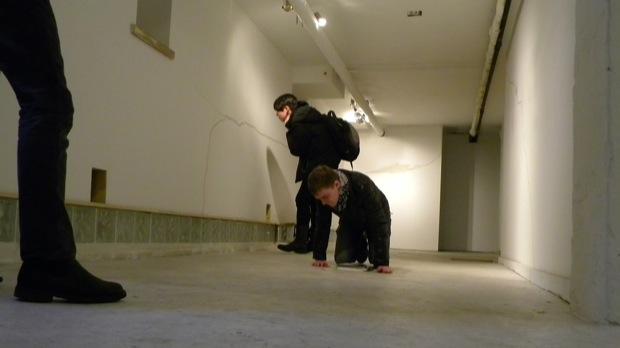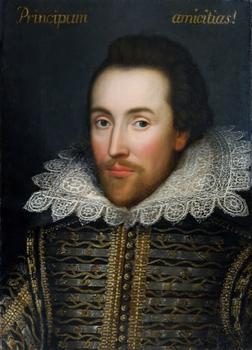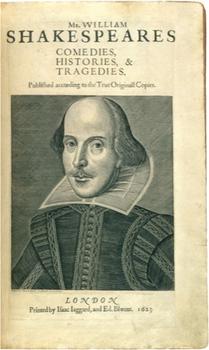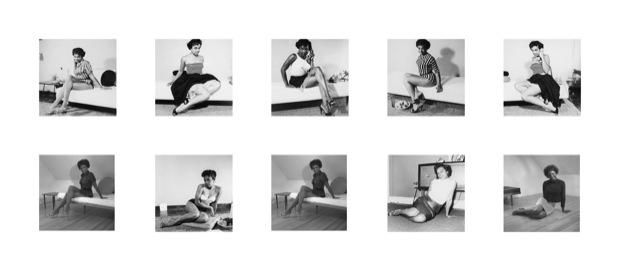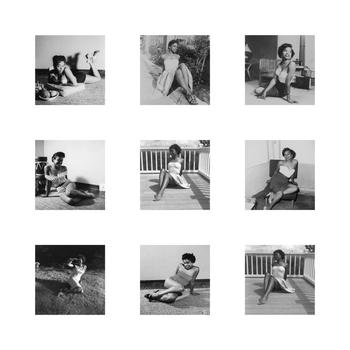 of