City Unions Sending Reinforcements to Madison Protesters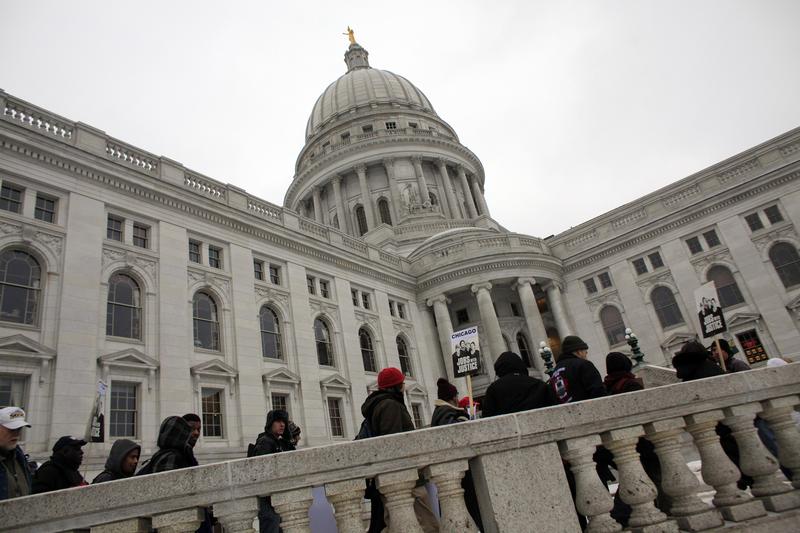 Public employee unions in New York City are mobilizing their members to travel to Wisconsin in a show of solidarity with the labor protests swelling in the state capital. Wisconsin Governor Scott Walker has been pushing legislation to reduce public employee union bargaining power in an attempt to slash the state's budget deficit.
Pete Gutierrez has been organizing members of the union Teamsters Local 237 to travel to Madison. The union counts among it members public employees in law enforcement, public housing and hospitals.  

"What happens in Wisconsin could happen in New York, or happen anywhere in the country, so it's important for us to fight," he said.

Although Gutierrez said New York has historically been a union-friendly state, unions have been under attack across the country, and the ripple effects here could be costly. Gutierrez said they've already sent a "handful" of their workers to Madison and are planning to send about 200 people by the beginning of March.  

John Samuelsen, president of the Transport Workers Union Local 100, said his union has sent some leaders to Madison already and hope to send rank-and-file members in the next week.

"I think if the Governor of Wisconsin succeeds in stripping public sector workers of their collective bargaining rights, I don't think that that will be emulated in New York, but I think that there are politicians in New York that will look to strip some ability of public sector workers to defend themselves," said Samuelsen.