New York and the New Budget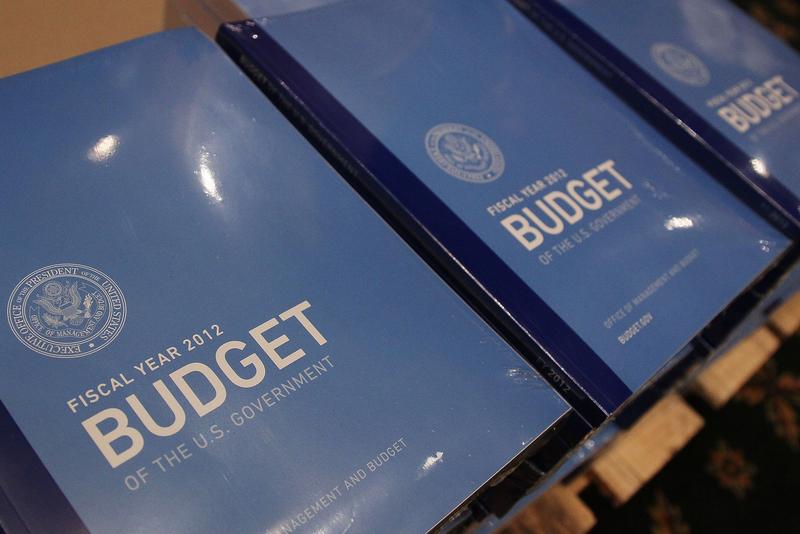 Welcome to Politics Bites, where every afternoon at It's A Free Country, we bring you the unmissable quotes from the morning's political conversations on WNYC. Today on The Brian Lehrer Show, Congressman Michael Grimm (R-NY 13) and Congressman Jerrold Nadler (D, NY-08) talks about the president's budget proposal, the House Republican's proposal, and what they both may mean for New York.
On Monday, President Obama offered up a budget proposal with deep cuts to services and community programs. While some Democrats took issue with the severity of the cuts, Republicans found them not deep enough. House Speaker John Boehner and the Republican majority have offered their own budget proposal, which intends to cut $100 billion in six months. Both parties' proposals have drawn fire, and not just from those outside the party.  
Democratic Rep. Jerrold Nadler criticized the president's budget proposal, calling the cuts Draconian and the wrong response. Freshman Republican Rep. Michael Grimm, elected as part of a wave of fiscal reform that helped the GOP capture the House majority, broke with his party to criticize the cuts proposed by the House Speaker. Both agreed that budget proposals on the table will hurt New York.  
Rep. Grimm said he doesn't disagree with the overall amount that Republicans want to cut, which is consistant with the number mentioned in the Republican's Pledge to America during the midterm campaign. Instead, he doesn't think they're fairly applied.
My concern is that it's weighted too heavily to the northeast region, and my take on this is, yes, we need to cut. Yes, the entire country needs to share in that, and it needs to be fair and equitable throughout the entire country, not heavily weighted to the northeast as it is now.
Democratic Rep. Jerrold Nadler also took issue with the budget issued by his party leadership, saying that the president's proposed budget will be too small. 
Right now, the problem is that we have very high unemployment…We should be not cutting discretionary spending right now...or flattening for a five years freeze, as the president's proposing, or even worse, what the Republicans want to do, cut it beyond the bone. We should be giving aid to states and local governments so they don't have to lay off thousands and thousands of people, so they don't have to not hire private contractors to fill the potholes or build the schools or whatever, because that's what's holding up the economic recovery — a shortage of people willing and able to spend money which includes local governments, so the federal government right now ought to be stepping into that breach.
Grimm sent a letter to Speaker Boehner, asking him to reinstate $400 million for low-income heating assistance, $200 million in mass transit security, $150 million to Amtrak and an undisclosed amount for COPS law enforcement to fund 150 police officers for New York City. But he wouldn't go so far as to call Boehner and the Republican majority unsympathetic to the needs of urban areas or the mostly Democratic northeast. 
It's easy to demonize someone when they're cutting, because it hurts. Everyone is screaming for cuts because we have to stop the spending. But they just don't want their program cut. That's the political nightmare, if you will, for someone who does want to stand up and do the right thing for the country…It just shouldn't be unfair and weighted too much on our side.
While Grimm may have issues with the Republicans' proposal, he is much more negative about the president's.
His proposal does three things that is a job-crushing, economy-busting thing. It taxes too much — $1.6  trillion in increased taxes. It spends way too much, you're looking over ten years at $8.7 trillion more in spending. And it's going to punish everyone across the board and at the same time it doesn't reduce the deficit. Over ten years, he's looking at $1.1 trillion, but this year's deficit alone is $1.6. It's disingenuous, it's failure to lead, and I, for one, am very disappointed.
Nadler thinks that the president should focus on jobs before the deficit, as he believes increased employment will lead to more tax revenue and less spending.  
The first priority is to get people back to work and get the economy moving, that by itself will reduce the deficit more than anything else. We can worry about the deficit afterwards...Any time you reduce spending and you reduce the amount of money in circulation.. it goes against your goal of reducing unemployment.
The two Congressmen faulted the other's party for the current crisis. Nadler pointed to three things that he says led the country into the red: the Bush tax cuts, two wars, and a lingering recession (ie, Republicans' fault). Grimm blamed the Democrats.
It's very simple. We don't have a budget to work off of. Why? Because the Democrats failed to pass a budget. So we're working off a continuing resolution.
But both New York representatives agreed that the Republicans' proposed spending cuts would disproportionately hurt New Yorkers. Nader said it "murders things like mass transit that we are very dependant on." Grimm worried that Boehner's proposal doesn't account for New York's hightened security needs.
Unfortunately New York…  we're the number one terror target, and keeping people safe, I've always said this, is the government's first job… There are many other programs through other regions that we can offset these cuts so that we can still maintain the $100 million dollars.
Ultimately, however, Grimm is pleased with the Republican party's actions. 
Though I think it's weighted a little too far to the northeast, overall, I'm very proud of my conference for taking this bold step, and it's historic.
Nadler is less pleased with his party. He said that cuts of the size the president is proposing to nondiscretionary spending might bring devastating results and blames Republican pressures to cut services that Nadler thinks are critical to the country's future. 
It would be extremely destructive for the country… It's absolutely crazy if you want this country a) to be healthy and b) to be competitive in the future… The current budget battle is an attempt by the Republicans to roll back everything that we have done in government since FDR, since the New Deal... It's nonsense.
Listen to Rep. Michael Grimm on The Brian Lehrer Show:
Listen to Rep. Jerrold Nadler on The Brian Lehrer Show: