Two New Groups Step into Debate Over Teachers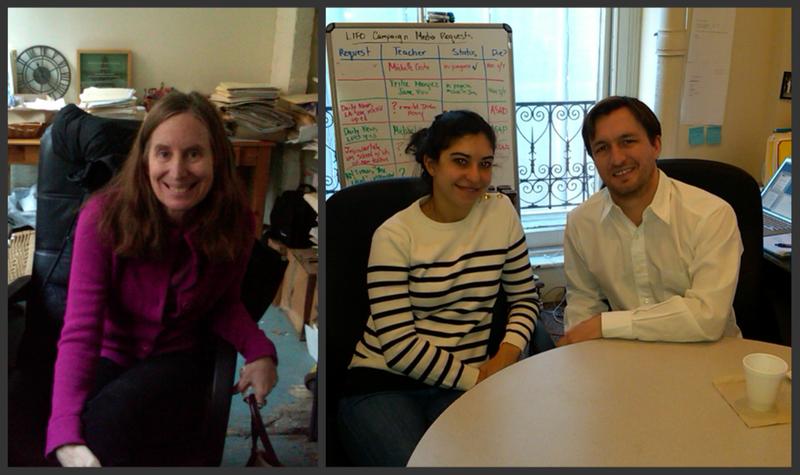 How much should seniority matter if the city has to layoff thousands of teachers this fall? Two new groups are trying to influence the debate.
Evan Stone and Sydney Morris are the founders of Educators 4 Excellence. They were both teaching elementary school at PS 86 in Bronx last spring when the city was considering the prospect of teacher layoffs. As third-year teachers without tenure, they were suddenly both at risk.
"We felt as though we were doing really good things with kids in our classroom and that wasn't being taken into account," Stone said.
Added Morris: "It's because the system we have in place right now currently lays teachers off solely based on time in classroom with no absolutely no consideration of teacher effectiveness."
Mayor Bloomberg avoided the need for layoffs with a salary freeze. But Stone and Morris, who are both in their mid-20s, chose to stay at their school and work part-time in order to start Educators 4 Excellence. The group has several objectives including its desire to end the policy called "last in first out," in which new teachers are the first to go during budget cuts.
"Seniority is important but it just can't be the only factor that we're looking at," Morris said. "We have to be able to take into objective measures of teacher effectiveness and say, 'Who's really doing the most for our kids and who's not quite cutting it right now?'"
Educators 4 Excellence just released its own ideas for determining which teachers should be the first to go. It suggests singling out teachers who are chronically absent and those with bad ratings and also making sure layoffs are evenly distributed.
The group has rented a small office near Union Square and has four staffers. It claims to have 1,400 members, and Morris said they've raised $200,000, most of it is from the Gates Foundation. Some of the group's members are featured in a new television ad by a bigger national group called Education Reform Now, where they tell New Yorkers that last in first out has to go.
But another city education advocate said the war on seniority is a phony issue.
"We believe very strongly that experience matters in terms of teaching effectiveness," Leonie Haimson said.
For more than a decade, Haimson has been a vocal activist with the group Class Size Matters. She now has a new national group called Parents Across America, which was funded with a $25,000 startup grant from the National Education Association – the biggest national teachers union. Haimson works out of an office on the ground floor of the Greenwich Village apartment building where she lives. She said wealthy players like Bill Gates and Mayor Bloomberg are controlling the education debate by bashing teachers.
"The good suburban school systems and the private schools recognize that you need experienced teachers and small classes and a well rounded curriculum to provide a quality education," she said, spelling out the goals of her parent group. "And we don't want to fire our experienced teachers just to save a buck."
It's not clear yet how many teaching positions the mayor plans to eliminate. Bloomberg will present his new budget plan on Thursday.