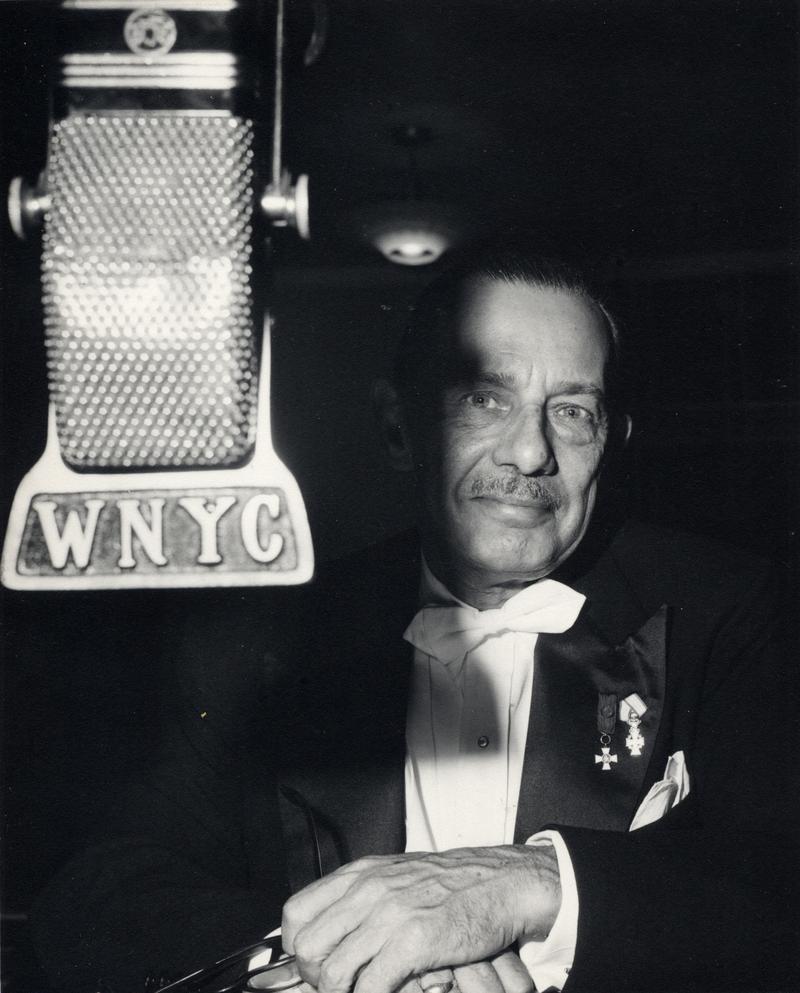 WNYC's first Music Supervisor (Music Director) Herman Neuman was a an accomplished conductor and composer and oversaw the department from its beginning in 1924 to 1967. He continued to do his regular "world" music program (classical), Hands Across the Sea into the 1970s.
In the station's earliest days, Neuman also acted as staff pianist. In a 1964 interview he recalled he would give as many as five piano recitals a day, announcing the selections himself from a standard volume called Masterpieces of Piano Music. Neuman said that many of the vocalists he accompanied were "song pluggers" who were dispatched to the station by music publishers to sing their latest songs on the air and encourage the sale of sheet music.
Neuman started the Masterwork Hour in 1929, radio's longest running program of recorded classical music. At the time, the station could not afford phonograph records so the program was done with review copies and the generosity of a Brooklyn attorney, who made his large personal collection available to WNYC. In 1936 Neuman began Hands Across the Sea, a program "devoted to the international exchange of serious music." Under his leadership and that of Station Director Morris Novik, the American Music Festival was launched in 1940 and continues to this day. Neuman was also a conductor who led orchestras in this country and abroad. In 1936 he went to Europe and conducted concerts of American music in Oslo, Copenhagen, Warsaw, Prague, Budapest, Berlin, Vienna and London. Neuman died in 1976 at the age of 80.
________________________________________________________________________________________________