Pres. Obama: 'The People of Egypt Have Spoken.'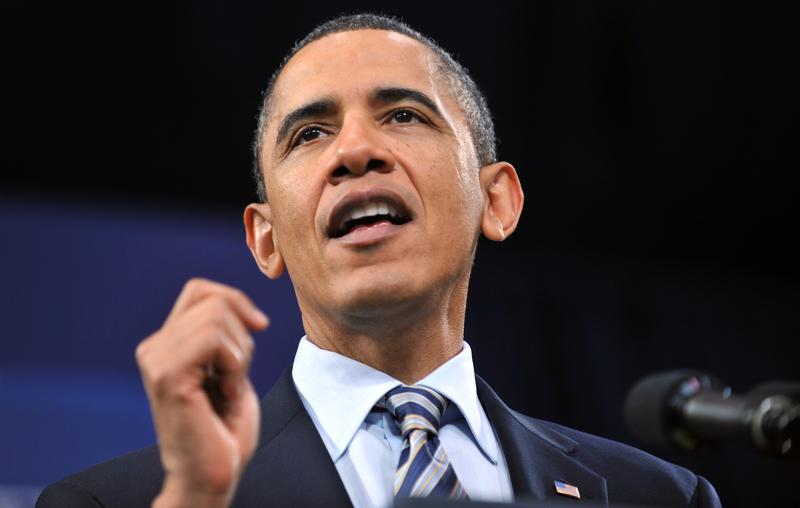 Hours after the resignation of Egyptian President Hosni Mubarak, President Barack Obama remarked on the situation from the Grand Foyer of the White House.
"The people of Egypt have spoken," Obama said. "Their voices have been heard. And Egypt will never be the same."
Obama noted that while jubilance from Egyptians was warranted, we should remember that this is "not the end of Egypt's transition, it's a beginning."
Still, the president projected optimism. "I'm confident the people of Egypt can find the answers, and do so peacefully, constructively, and in the spirit of unity that has defined these last few weeks," Obama said. 
"Egyptians have inspired us, and they've done so by putting the lie to the idea that justice is best gained by violence," the president said. "For Egypt, it was the moral force of nonviolence, not terrorism, not mindless killing, but nonviolence, moral force, that bent the arc of history toward justice once more." Obama singled out the military for praise, calling it a "caretaker" in defusing the situation and ensuring "a transition that is credible in the eyes of the Egyptian people."
Among changes necessary to such a transition, Obama said, are lifting Egypt's hated 30 year-old police powers laws, revising the constitution and enacting other safeguards to "make this change irreversible" and set the path for free and fair elections.
President Obama did not use the opportunity to comment on Hosni Mubarak himself, mentioning the Egyptian President by name only once to say that he "responded to the Egyptian people's hunger for change."
Obama said he is confident that a democratic Egypt can assert its role as an influential player in the Mideast and beyond. He also offered the United States' support in affecting the genuine evolution of a democratic state. "We stand ready to provide whatever assistance is necessary—and asked for—to pursue a credible transition to democracy."
(With reporting from the Associated Press)