Walking Among Giants: Brooklyn's Botanic Garden Showcases the Bonsai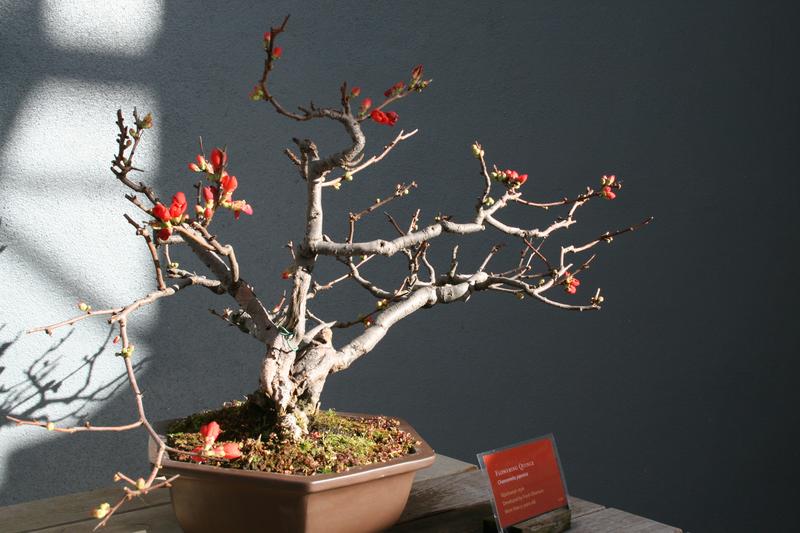 In the frigid air of the C.V. Starr Bonsai Museum at Brooklyn Botanic Garden, Julian Velasco kept his hands in his pockets, slouched a little and even maintained a few feet of distance from the flourishing bonsai trees around him. But the 30-year-old curator of Brooklyn Botanic Garden's bonsai collection has everything to do with the vibrant blooms and outstretched branches of the some 50 trees on view at the Garden's recently opened exhibit, Graceful Perseverance. A reception on Friday night honors the diminutive trees—root systems, branch shape, canopy design and all.
"There is no bonsai 'tree' per se," Velasco explained at the exhibit. "These are normal trees that would have grown to 20 or 30 feet." In the shallow bed of their pots, Velasco said, the bonsai develop capillary systems of absorbent roots that thrive in the fine, often loose or rocky soil. Under these conditions, with pruning and care, come the mature, if miniature, trees.
"They think their root system is huge, that they must be living in the ideal growing condition," Velasco said. "It's all instinct."
Velasco stepped over to a Chinese juniper and swept his hands across the top of the bonsai. Then, with a wider, fuller gesture, he indicated the presence of a mountain, then a babbling stream. "Or there may be an ocean down here," he said, moving his hand along the slate floor. "There is a concept behind the shape of every bonsai that I care for," Velasco said.
"You might think that I made the decisions," Velasco continued. "And theoretically I did. But it's only there because at this moment, that's what the tree needed."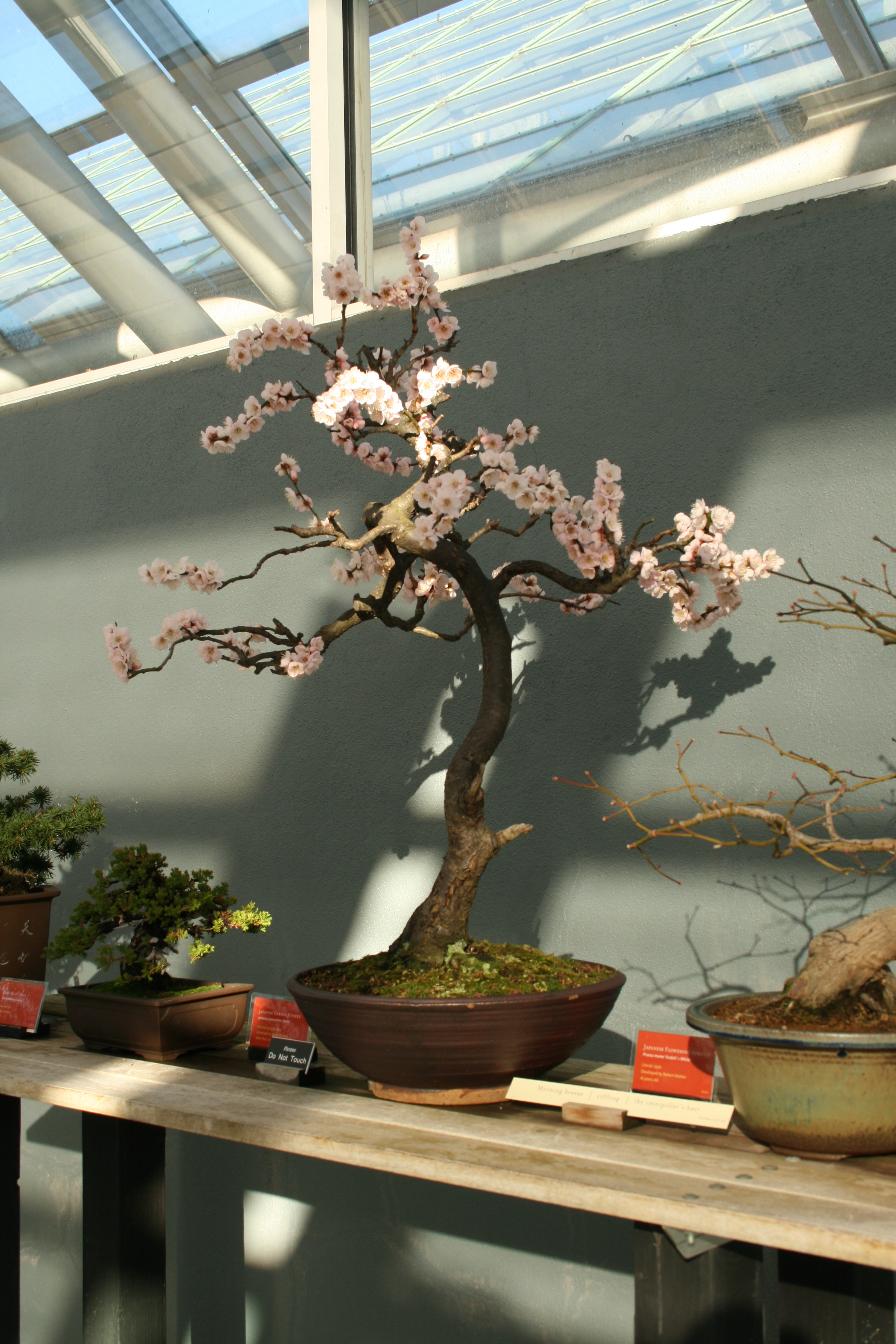 Brooklyn Botanic Garden has been exhibiting its vast bonsai collection, considered one of the finest in the world outside of Japan, for decades, but has gotten renewed interest in the tiny trees since renovating its C.V. Starr Bonsai Museum in 2005. Displays in the museum, culled from the Garden's collection, change "depending on the season, the weather, and the whims of Julian's imagination," said Communications Manager Kate Blumm.
The Garden maintains approximately 350 outdoor bonsai, and between 50 and 60 indoor tropical and sub-tropical types. "Some trees are over 100 years old," Velasco said. "Some are over 300 years old."
Having worked with bonsai for ten years, Velasco employs the traditional techniques of bonsai shaping, including leaf trimming, pruning, wiring, and clamping. Over time, outdoor bonsai develop the characteristics of fully-grown adult specimens living in extreme conditions, with gnarled, weathered branches, thick bark, twisted offshoots and a guided canopy that could, seemingly, be drooped by snow.
Trees that display these particular characteristics, a sort of winter's rush of bonsai, are the focus of Graceful Perseverance. "There's a beauty to their survival," Velasco said. "An elegance and a dignity that they can go through those harsh conditions and still exude that beauty. You have wind and snow contorting the tree, and the tree is completely accepting of this situation."
Velasco walked past a row of his bonsai, a latticework of shadows from a neighboring greenhouse dappling the windows. He took hold of a particularly well-canopied specimen and tilted it forward. "See? The sun can hit all the branches evenly," he said, examining the top of a tree that, under separate conditions, would lend itself to no such tilting. "There's good space and proportions," Velasco said. "A sense of center."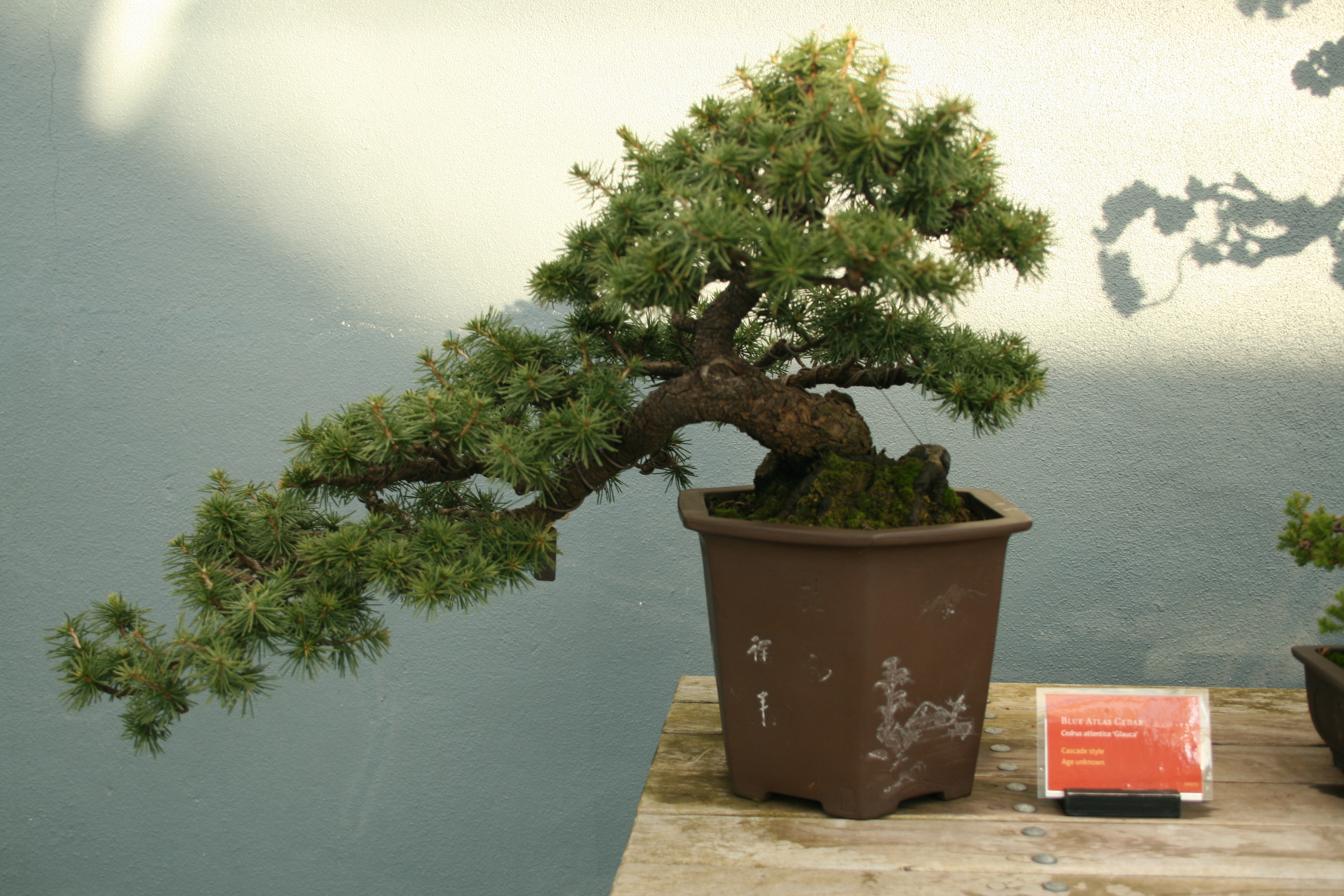 "Because I'm with these guys doing this day in, day out, it changes," Velasco said, approaching a Japanese white pine. "Moment to moment, they change. You can have a 2 A.M. feeling, for example. Or a 6 A.M. feeling, with the dew on the leaves and the shadows and the quality of the light. They're giving many novels' worth of feeling, and it's up to us to bring those feelings to life," Velasco said. "But it changes all the time."
Brooklyn Botanic Garden has one of the largest collection of bonsai in the United States. The first donation of trees came to the garden in 19words25, but were not publicly displayed until 1935. After World War II, Velasco explained, returning soldiers brought bonsai back from Japan. They came to the garden for guidance, and the veterans-turned-horticulturalists were soon taking bonsai classes. It wasn't long before esteemed bonsai artist Yuji Yoshimura began lecturing.
Bonsai are handed down master to master. Velasco apprenticed for three years with Chase Rosade, and later Robert Mahler, the former curator of Brooklyn Botanic Garden's bonsai collection. Mahler is also a former student of Rosade's.
Velasco paused by a Japanese garden juniper as the last of the winter afternoon light came across its needles. "I started as a nature photographer," the Long Island native said. "I've probably hiked and camped in every major national park in our country. And the challenge is the same as working with the bonsai: how can you capture the entire emotional experience of seeing what you see, feeling what you feel, in nature, in a single shot?"
Graceful Perseverance will be on view at the Brooklyn Botanic Garden through May 1.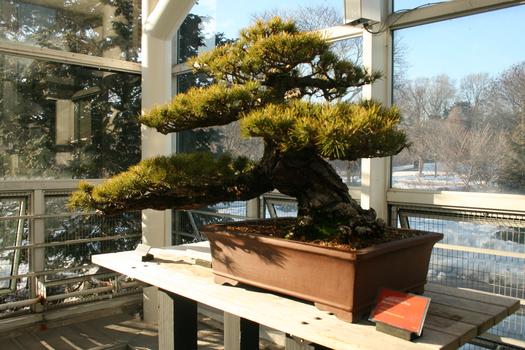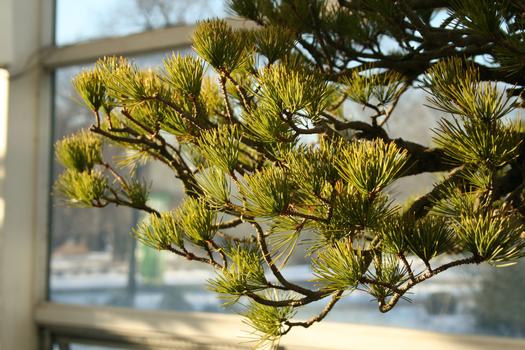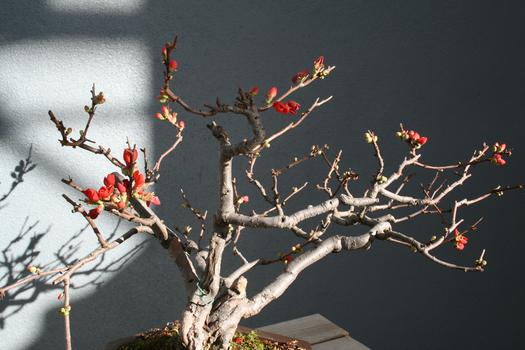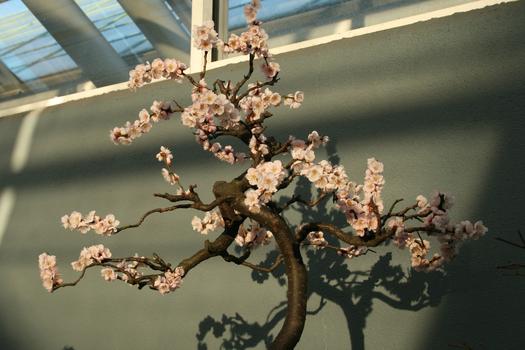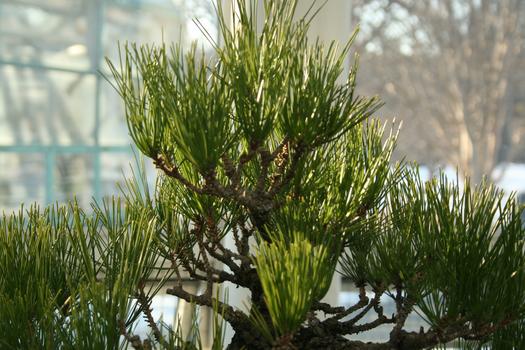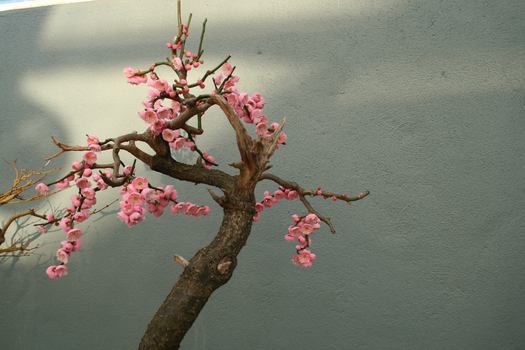 of