We Are Family: New Breeds at the Westminster Dog Show
Six degrees of separation? Fagedaboudit. One of the astounding things to keep in mind while watching the Westminster Kennel Club Dog Show, which opens on Monday at Madison Square Garden, is that all 170 odd breeds and varieties on display—from the tiny, fluffy Maltese to the mammoth Neapolitan Mastiff to the tapered whippet to the herbaceous old English sheepdog—are all descended from the wolf. 
But oh!, what amazing changes we have teased out of that one strand of DNA. And almost every year at Westminster we get to see some fresh example of canine diversity with the appearance of breeds newly accepted by the American Kennel Club (A.K.C.), which is the oversight body for purebred dogs.
Newly accepted doesn't mean "new", explains A.K.C. spokesperson Lisa Peterson: "Most of them are ancient breeds. They come from other countries of origin; they're 'new' to America. If you look at the history of the A.K.C.'s 170 breeds, that's how they started. A few were imported, people got interested in them, their following grew, kind of like Twitter, and eventually they had enough dogs in the U.S. that they could compete in dog shows."
That's not the only advantage to being accepted by the Club's registry. Since the A.K.C. requires breed clubs to prove that there is sufficient breeding stock to insure genetic diversity, registration creates "a breed without borders," says JoAnn Secondino, owner of Icelandic sheepdogs, one of the dog breeds being introduced this year. "The U.S. is in possession of pedigrees and breeding lines that no longer exist in Europe and Iceland, and now we can send puppies back and open up the gene pool."
Practical advantages aside, dog people are all about sharing the love—if they think their breed is special, they want the world to know about it.  Boykin spaniel breeder Paisley Stevens calls Boykins "South Carolina's best kept secret," while bluetick coonhound fancier Susan Lloyd says that her striking breed is "the king of coonhounds." That might provoke some polite dissent from redbone coonhound fanciers—this breed is also newly accredited this year.
Other Westminster "debutantes" include the very buff cane corso, a breed that used to hang around with Roman gladiators, and the Leonberger, originally the bred-to-order mascot of the town of Leonberg in Germany (the town's coat of arms featured a lion, so these dogs' breeders evolved a dog with a lovely golden mane and kingly disposition.) Now, they're "big mushes," according to owner Jean Boggie.
One issue that arises in connection with breeds newly qualifying for conformation shows like Westminster (as opposed to working and field trials) is that the dogs' natural abilities will get diluted and the focus will shift to mere appearance. (The poodle, a very fine water retriever, is much better known for big hair these days). Leslie Kern, another Boykin breeder, says this is "a concern," but Paisley Stevens hopes that the Boykin gene pool, and the community, is small enough to keep dogs close to their heritage and instincts. She proudly cites that fact that her top placing bitch appeared with a chicken in her mouth the day they went to pick her up as a puppy! 
The redbone coonhound people I met (Christine Smith, president of the Redbone Coonhound Association of America, and Denise Geffs, secretary/treasurer) also seem fiercely determined to keep these hounds a working breed—the club's motto is "Striving to Maintain the Excellence of the Redbone Coonhound."
Starting today, the Westminster family gets to welcome its newest members, while America, not always comfortable with its own diverse heritage, might look on, and take note.
Breed Bon Mots:
JoAnn Secondino, on the Icelandic sheepdog: "They're four-year-old kids in dog suits."
Joe Hovorka on the cane corso as a theft deterrent: "It's handsome and imposing, and the bark alone will usually send your typical crook to the next house."
Christine Smith on the redbone coonhound: "A really top hound can go 150-160 barks per minute."
Paisley Stevens on the Boykin spaniel: "My hope is that this well-kept Southern secret will become more of a national relic."
Click on the link above to hear an interview with Paisley Stevens about the Boykin spaniel. Also, check out the slide show below featuring breed ambassadors (and their owner/handlers) who were introduced at a press conference held by the Westminster Kennel Club last Thursday. The slideshow also includes shots of some of these new champions in the field.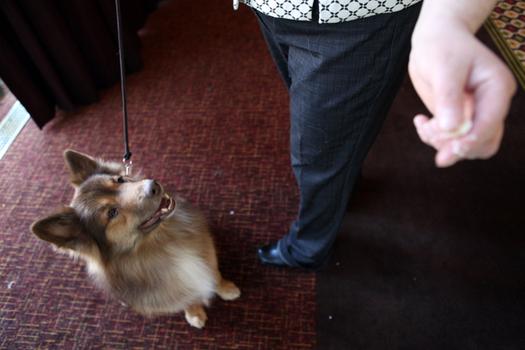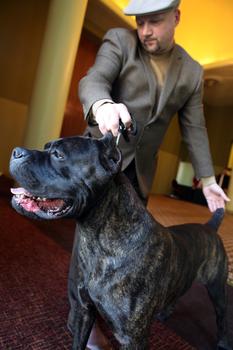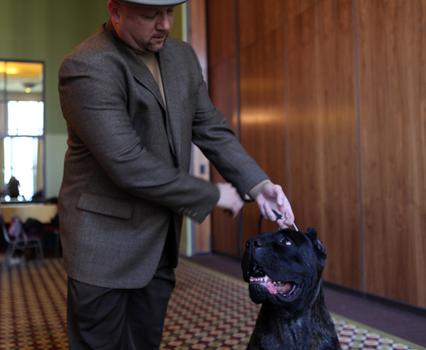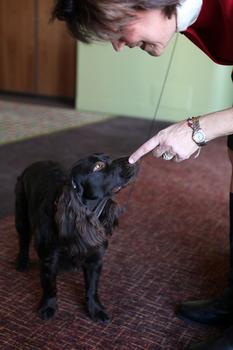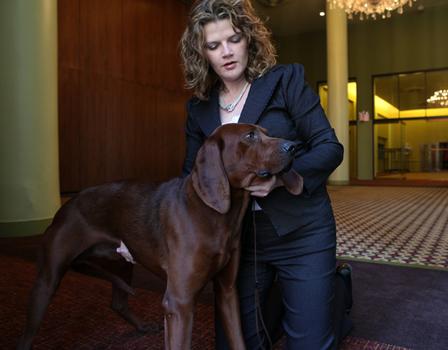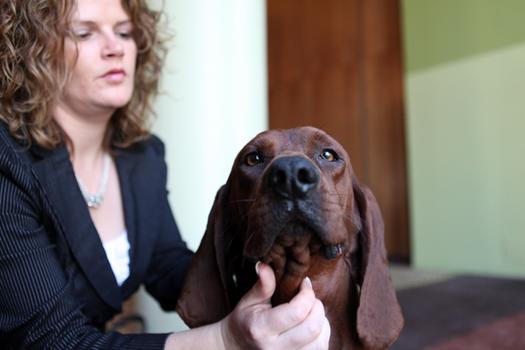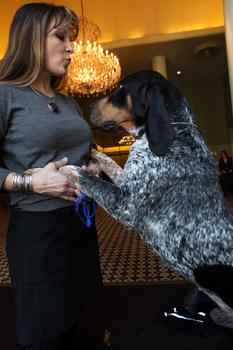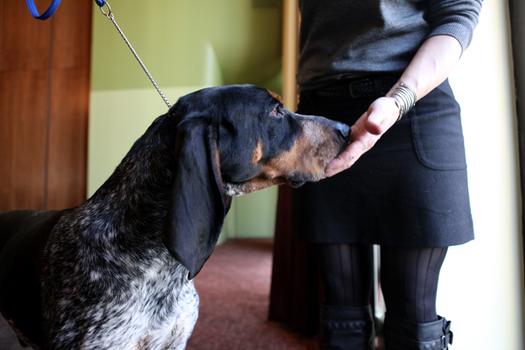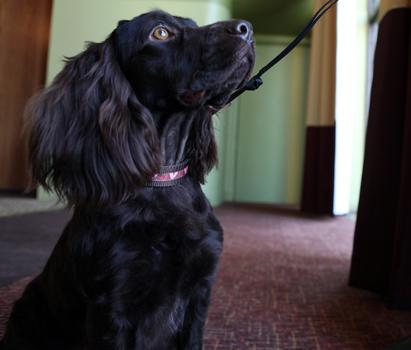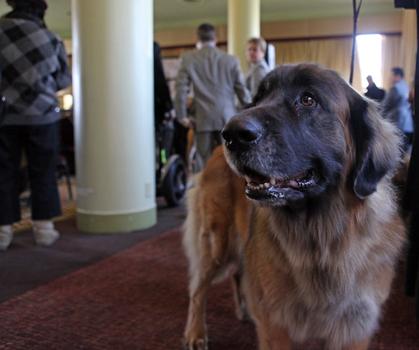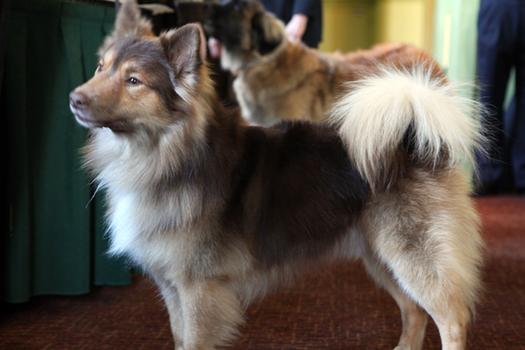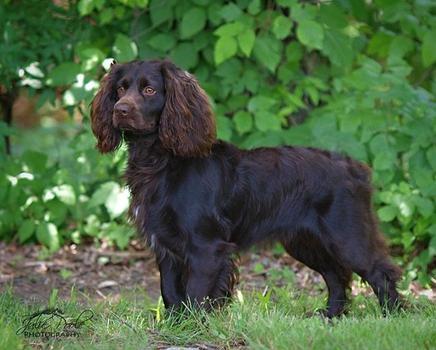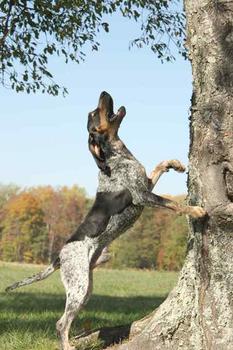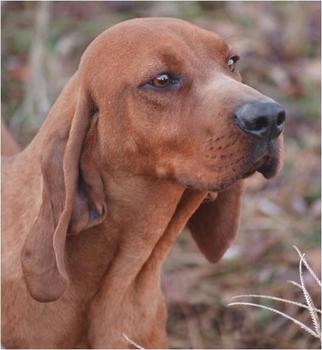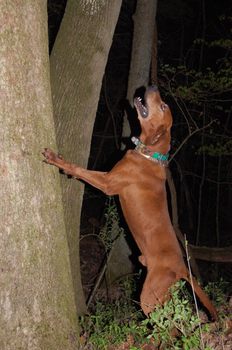 of