Mubarak Refuses to Resign, Suleiman Tells Youth To Go Home, Crowd in Tahrir Is Upset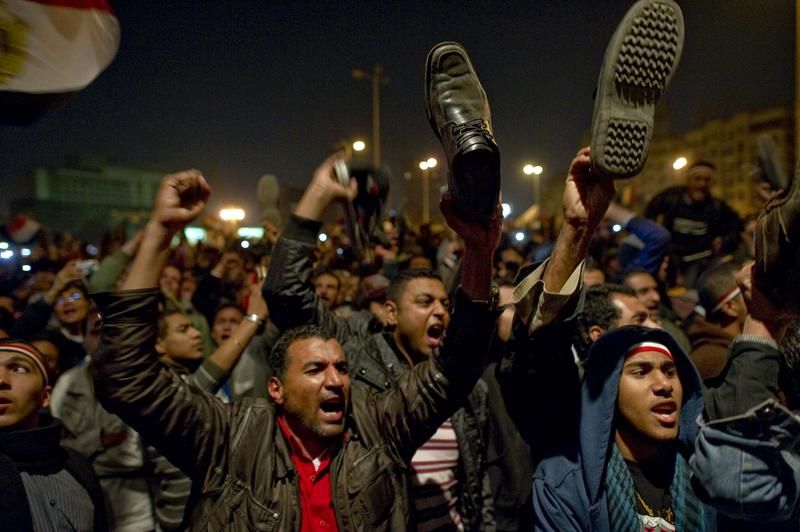 President Hosni Mubarak told the Egyptian people on state TV that he will remain in Egypt until his death and will not step down until there are free elections in September. He announced that he had transfered some powers to the Vice President, and will amend the consititution in preparation for a repeal of the hated emergency law that allows the arrest of anyone who is in opposition to the government—but left it vague when that would take place.
Mubarak offered condolences to the families of those killed in the protests, and spoke of his experiences defending Egypt as a young man. But after it became clear he intended to remain President, his words fell on deaf ears in Tahrir Square. Before the speech was over the crowd began yelling "Leave! Leave!"  After a top general told protesters earlier in the day that "all their demands would be met" there was widespread anticipation that this would be Mubarak's resignation speech. Some protesters broke into tears of disappointment and anger when they realized it was not.

Afterwards Vice President Omar Suleiman also addressed the Egyptian public, telling the youth in Tahrir Square to "go home" and "back to work." Many of the protesters are unemployed youth. Suleiman warned them against listening to the foreign media. "Do not listen to the satellite television stations, listen only to your hearts," he said.
Protesters in Tahrir Square held up shoes in contempt, shouted for Mubarak to resign immediately, and are promising to march to the presidential palace on Friday.
So far, there has been no reponse from the White House to the speech. Earlier on Thursday, President Obama said, "We want those young people, and we want all Egyptians to know, America will do all we can to support an orderly and genuine transition to democracy in Egypt."
(courtesy of msnbc)