The US Response To Egypt: Supporting 'Transition'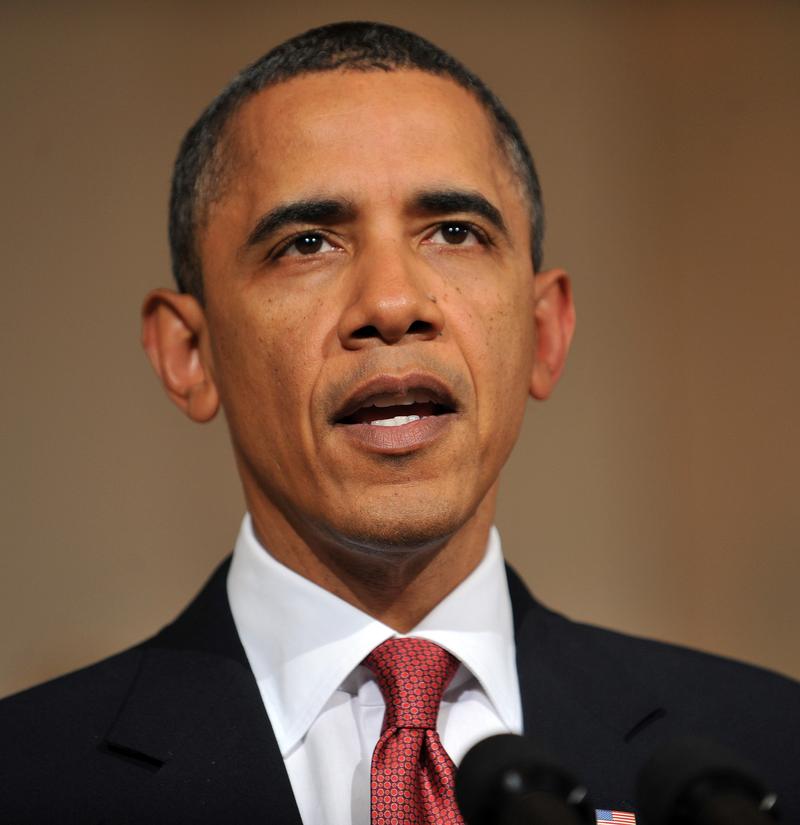 Speaking to students at Northern Michigan University, President Obama called the events unfolding in Egypt a "moment of transformation." The administration has been very careful with its words about Mubarak, so Obama appears to be riding the wave, not driving the wave.
"The people of Egypt are calling for change, they've turned out in extraordinary numbers and all ages and all walks of life," Obama said to the students. He focussed his remarks on the young people who have been leaders in the uprising in the Arab world.
"We want those young people, and we want all Egyptians to know, America will do all we can to support an orderly and genuine transition to democracy in Egypt," he continued.
The White House said they will have more to say as events play out. "We're watching a very fluid situation," White House Press Secretary Robert Gibbs told reporters traveling with the President on Thursday morning. Obama watched Mubarak's speech on Air Force One and will be going back to the White House for a meeting with his national security team.
The administration is trying hard to send the impression that top officials are unified in their statements concerning Egypt. On Saturday, Secretary of State Hillary Clinton said, "It's important to support the transition process announced by the Egyptian government actually headed by now-Vice President Omar Suleiman." That comment was seized upon by many as a statement of support for the Egyptian Vice President, but Ben Rhodes, Deputy National Security Adviser for Strategic Communications told reporters on a conference call that was not the case.
Three days later, on Tuesday February 8, Vice President Joe Biden called for a transition of power that is "prompt, meaningful, peaceful and legitimate," a statement which incurred the wrath of Egypt Foreign Minister, Ahmed Aboul Gheit, who called the statement "unhelpful."
Obama and his administration are in an awkward position because U.S. law actually prohibits foreign assistance to any country whose head of government is deposed by decree or military coup. So if they want to continue funding the Egyptian military in order to further U.S. goals in the reigion, they will be careful not to describe "the transition" as a coup.