Wave of Change
Wave of Change: Tahrir Square Before Mubarak's Speech; U.S. Policy in the Middle East; Who is Omar Suleiman?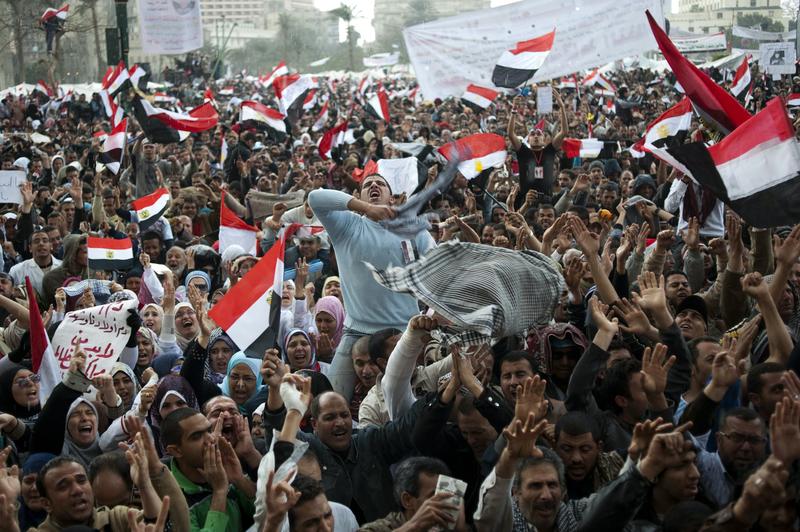 This is the eighth edition of Wave of Change, a special podcast from The Takeaway, covering the mass protests in Egypt and the consequences for the wider Arab world, hosted by John Hockenberry with Celeste Headlee.
This episode was recorded shortly before President Hosni Mubarak announced that he was transferring some of his power to Vice President Omar Suleiman, but refused to step down. While protesters in Cairo's Tahrir Square are furious now, before Mubarak spoke, the expected him to step down and were jubilant, thinking Mubarak was about to step down. We take you there with a BBC interview with one of the protesters. Also, a discussion with Rashid Khalidi, Edward Said professor of Modern Arab Studies at Columbia University, on how U.S. policy has affected and may continue to affect democracy in the Middle East. Plus, in an excerpt from today's Takeaway, a look at Omar Suleiman with Patrick Lang, retired Army colonel, former head of Middle East intelligence at the Defense Intelligence Agency, who has known Suleiman for 20 years.