Labor Dispute Escalates Between Harper's and UAW
2/10 Update: Since this article was published, Harper's has told WNYC that the magazine's management initiated the first bargaining session, not Local 2110. Harper's also said that the former editor Roger Hodge quoted was fired from the magazine's staff. Harper's said that two of its 11 full-time employees on the business side of the magazine make $200,000 and MacArthur's salary is $17,000. The magazine said that Harper's pays for 100 percent of healthcare premiums for its full-time employees, spouses and their dependents.
---
There will be a few key names missing from the masthead of Harper's Magazine next month. The non-profit magazine laid off Literary Editor Ben Metcalf and an Associate Editor, Theodore Ross, in January. Harper's, which has a circulation of 200,000, said it made the layoffs for economic reasons.
"At the end of the day, we are in a difficult economy and we felt that Ben and Ted's work could be absorbed," said John Rick MacArthur, who has been the publisher of Harper's for nearly the past 30 years. "Businesses are often faced with laying off employees and Harper's is not an exception, although we have had to make very few cuts compared to our peers."
But the union that has been representing more than a dozen of Harper's editors since last October said that Metcalf, at least, was let go because he was one of the leaders of the magazine's recent union organizing drive.
"We believe it's a retaliatory layoff because he was a very public supporter of the union," said Maida Rosenstein, the president of United Auto Workers (U.A.W.) Local 2110, which represents the editors. "We believe that layoff should be retracted and he should be brought back."
Several Harper's editors expressed an interest in joining U.A.W. Local 2110 last spring, according to the union. Local 2110 said that the editors, who declined requests to speak to WNYC on the record, wanted a union to give them job security and pay increases.
Harper's declined to disclose salary information to WNYC, but the union said assistant editors start out with an annual salary of $31,000. The literary editor who was laid off on Friday after 17 years on the job, Ben Metcalf, made $99,000 a year, and magazine employees working on the business side of Harper's make more than $200,000 a year, according to U.A.W.
The union, which represents 2,500 technical, office and professional workers including employees at The Village Voice, said the editors also wanted to join Local 2110 because they were worried about workload issues due to reductions and cuts to editorial staff.
"Both in terms of total number of positions but also in reducing the level of the positions," Rosenstein said. "Senior positions were being replaced by junior positions at much, much lower salaries. All of these cutbacks: cuts in editorial and cuts in content and cuts in journalism."
She said Harper's management had been fighting her union since they found out the editors wanted to join Local 2110 by urging people to vote down a union.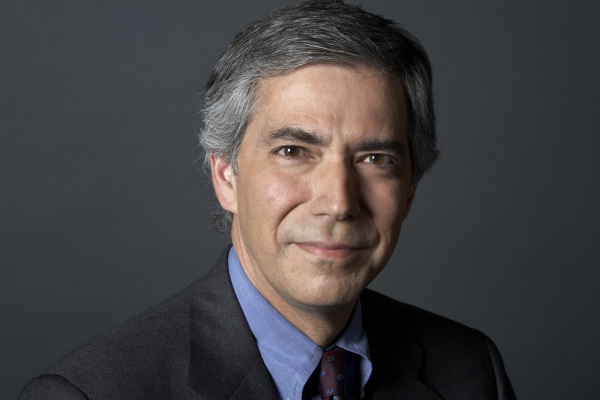 MacArthur (pictured at right) said he has long been a supporter of the U.A.W. He recently wrote as much in a letter to Harper's contributing writers. "I did, however, worry that unionizing would rigidify the workplace, where editors currently enjoy the flexibility to make their own schedules and where there's informal dialogue between management and staff," he said.
The publisher also said he argued with Local 2110 over the people who would be eligible to join the union, making the case that high-ranking editors were management and therefore should be excluded from union representation.
"I simply argued with the union that Ben [Metcalf], senior editors and some other editors who assign pieces, make significant editorial decisions and negotiate contracts were, in fact, managers because they had managerial duties and responsibilities," MacArthur said.
Last October, the National Labor Relations Board (N.L.R.B.) ruled that the editors could join Local 2110 and soon after a bargaining committee was formed to negotiate the unit's first contract. When Local 2110 reached out to Harper's to set up a first bargaining session, it said it got word of the two editorial layoffs from management.
Theodore Ross was one of the two editors laid off last month. He joined Harper's in 2005 as an assistant editor after interning there. Ross, who negotiated a severance package with the company, said he didn't think that the business model at Harper's, which focuses more on its print magazine than on its Web site, would survive.
"The biggest issue is that there doesn't seem to be a real vision of what the future of the magazine should be," he said. "There's no real sense that a next generation of Harper's is underway or that anyone has plans to get it underway."
The other layoff on the editorial side last month was that of Ben Metcalf, who is fourth on the magazine's masthead behind MacArthur, Editor Ellen Rosenbush and Deputy Editor James Marcus. Metcalf and the union rejected the severance package that Harper's offered. "We had five meetings to negotiate the two editorial layoffs," MacArthur said.
The union said Metcalf was not laid off for economic reasons but rather because he was one of the leaders of the editors' 2010 organizing drive. Local 2110 filed a charge with the N.L.R.B. on February 2 saying that Metcalf was let go in retaliation for his union activity.
Harper's counters that claim by saying there was no way for management to know that Metcalf mobilized the union efforts. "We have asked the union how they came up with this theory and they have not presented an answer," MacArthur said. "The layoffs were made for economic reasons. We wouldn't have laid off Ben Metcalf for organizing the union even if we had known."
Local 2110 also said it offered to provide Harper's with a number of ways to raise money so it could keep Metcalf on staff. The union said Harper's could save $100,000 by cutting top salaries by five to 10 percent for a year. U.A.W. said it also looked to other non-profit magazines like Mother Jones and The Nation as models and recruited 800 would-be donors to pledge $50,000 to avert Metcalf's layoff.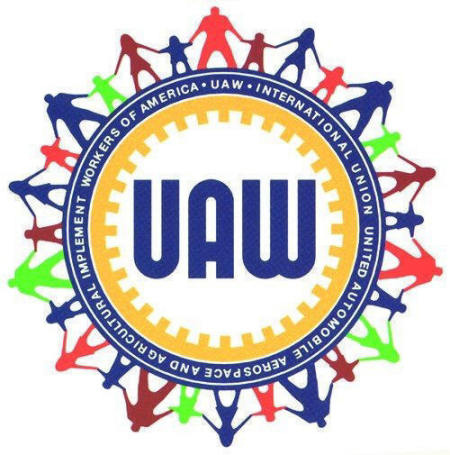 "Harper's refused to accept the pledges," Rosenstein said.
But Harper's said the union's fund-raising alternatives were not viable.
"For example, the union suggested pay cuts for anyone making over $75,000 per year, which we felt was unacceptable and unfair," said MacArthur, the magazine's sole funder. "For better or for worse, I am the guarantor of the editorial and political independence of Harper's Magazine and have been for almost 30 years. Our readers know that our financial independence results in uncompromised, quality journalism and writing. I don't want to take money from people of modest incomes, and I certainly don't want to accept corporate or foundation money that, too often, comes with strings attached."
Roger Hodge is a former Harper's editor. "Last time I checked, firing an employee for union activity is a violation of the Labor Management Relations Act of 1935," he said. "So, Ben Metcalf, who led the union push, has an excellent chance of winning reinstatement and back pay. Meanwhile, the magazine will suffer from the loss of its best and most creative editor."
Hodge added that Harper's relies on the willingness of ambitious and talented young people to work for little or nothing: "When you combine that kind of exploitation with abusive management, people either quit or they get organized," he said.
Harper's said it will distribute Metcalf's workload at the magazine among its current staff. Assistant Editor Christopher Beha will take over the "Harper's Index." Editor Ellen Rosenbush, among others, will take over the rest of Metcalf's work, which includes reading fiction submissions and editing general nonfiction pieces. The Friday he left, Metcalf said he was working on editing a short story by Alice Munro, Thomas Frank's "Easy Chair" column and the cover story for the March issue by Lewis Lapham about Mark Twain.
"I think the subscribers would be very surprised to learn about this — that editors were forming a union," said Doug Battenhausen, a 28-year-old administrative assistant who is a new Harper's subscriber.
Stephen Koza, a statistics consultant who lives in Brooklyn, was also surprised when he read of the dispute in the papers last month. "What is happening internally with the magazine seems rather inconsistent with their whole vision and editorial view," Koza said. "I certainly sympathize with the editors who are looking for some protection for the good jobs that they're doing."
As Harper's and Local 2110 continue to duke out the labor dispute, there is the magazine to worry about, including a digital future to consider in an age where journalism is rapidly moving towards multimedia.
Reed Phillips III, who is the founder of desilva + phillips, an investment banking company for media companies, said although magazines are doing better in 2011 than they have in the past few years, they're still not doing as well as they were in 2007. Phillips said most magazines are realizing they need to invest in their digital futures.
"Some magazines are not going to survive and transition well to digital. Others will probably do it in a spectacular way and do better than they are doing in print," he said.
Labor unions are also facing an uphill battle to organize members. Nationwide, just five percent of employees working in the publishing industry are members of unions, according to the Bureau of Labor Statistics.
Harper's Magazine and U.A.W. Local 2110 have their next bargaining session on February 17. In addition to negotiating over Metcalf's layoff and editors' salaries, the union also hopes to preserve the benefits Harper's currently offers, which according to the magazine include health care for full-time employees and vacation that ranges from three to five weeks. Harper's declined to disclose contract proposals but said it would continue to bargain in good faith.
Caroline Cooper contributed reporting to this story.