The Takeaway
Egypt's Labor Unions Galvanize Protest Movement, Spark Economic Fears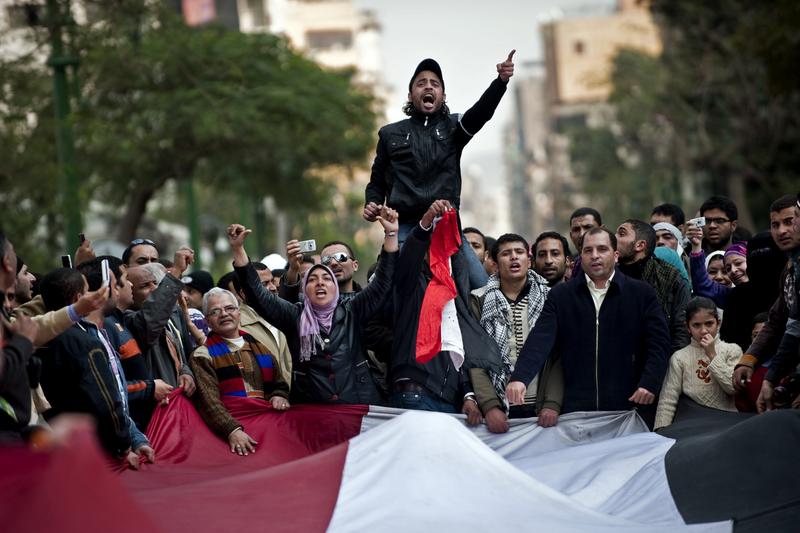 In a move that futher galvanized Egypt's protesters, thousands of Egyptian labors union members held sit-ins and strikes on Wednesday that were expected to continue through the week. Union members have not called for President Hosni Mubarak to step down, instead airing their frustration with low wages and the Egyptian government in general.
Labor strikes have the potential to further cripple Egypt's struggling economy. And analysts continue to keep a close eye on the Suez Canal after Egyptian media reported that employees of the Suez Canal Port Authority Shipyard were among the protestors. The canal is a vital maritime link and has not been closed since 1975. 
Ayah el Said is a research analyst with Roubini Global Economics. She reports on the strenght of labor unions within Egypt. 
Lawrence Weschler covered Poland and Eastern Europe for The New Yorker for many years. He is author of several books including, "The Passion of Poland" and "Everything that Rises: A Book of Convergences."