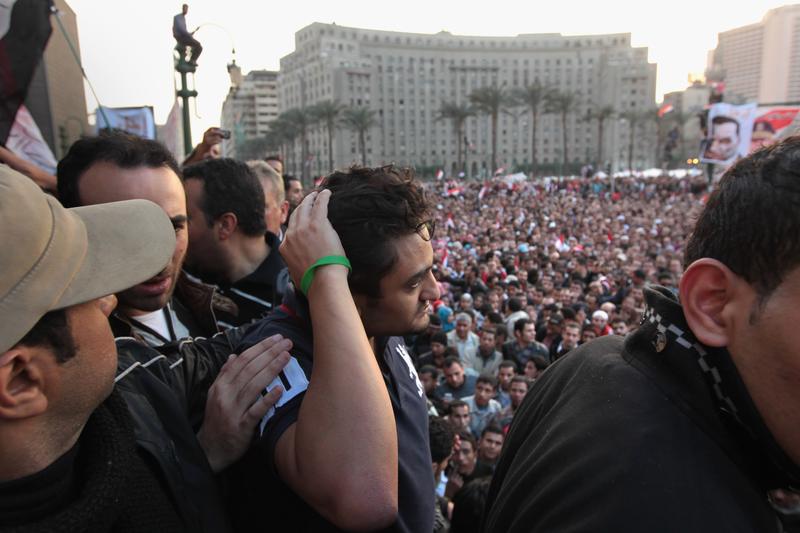 Yesterday, 30 year old Google executive Wael Ghonim was released from an Egyptian prison yesterday after twelve days of imprisonment, during which time, he claims, he was kidnapped and held blindfolded by authorities. 
Hours later, in a live interview conducted on Egypt's DreamTV, Ghonim broke down in tears while seeing images of men killed in the riots. (Watch the interview after the jump.) His interview seems to have re-galvanized protesters who have taken to the streets in record numbers after two weeks of demonstrations.
But, how important is a figure head to the success, or failure, of a revolution? Andrew Nagorski, vice president and director of public policy at the EastWest Institute may have the answer. He has seen his share of regime changes around the world.
Ghonim's first words after his release:
Ghonim's interview with DreamTV. (We start with Part 2, when Ghonim is on camera. If you are unable to view the subtitles, click the "CC" button at the lower right of the video player.