New Sculpture Retrospective Comes To the New Museum
The New Museum is putting on a new retrospective focusing on the work of sculptor Lynda Benglis. On Wednesday, visitors can see Benglis' works from the last forty years covering the walls and floors of the museum. Her pieces, which are heavily influenced by the techniques of abstract American painter Jackson Pollock, include colorful cascades of wax and latex.
Benglis moved from Louisiana to New York in the 1960s. At first, the oozing, sensual pieces she made clashed with the minimalist aethetics popular in the art world at the time. Later in her career, Benglis began working with aluminum and gold leaf to making abstract, fleshy forms.
However, Benglis may be most known for something other than her art—for posing in a controversial ad she took out in ArtForum magazine to promote a gallery show. She is depicted nude, brandishing an oversized dildo.
The ad won her applause from some feminists who thought it a brave commentary on the male-dominated art world, and criticism from others who thought the move used sensationalism for self-promotion. In either case, for better or worse, it was a moment that largely defined Benglis' image in the art world.
"That's why I think this retrospective is important," says Mary Ceruti, the director of the Sculpture Center in Long Island City. "The breadth of her work with material and form is not well-enough known. She took on a lot of the assumptions and conventions of the art establishment—in terms of materiality and what a sculpture or a painting or an artwork should be and how it gets made—and turned a lot of that inside out."
This New Museum show marks the first retrospective that Benglis has held in New York. The exhibition will be on display through mid-June.
To see what her work looks like, check out our slideshow below: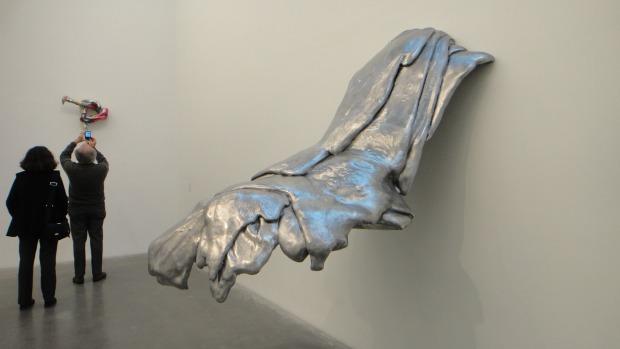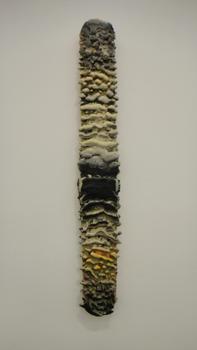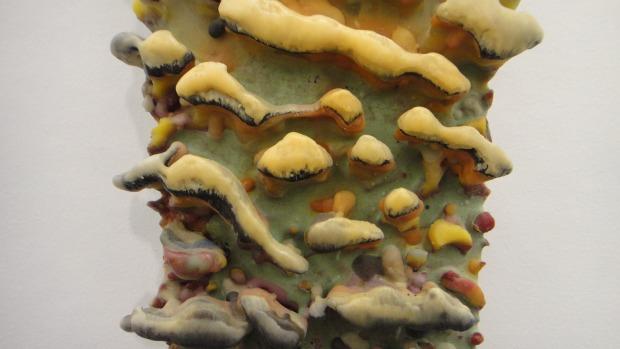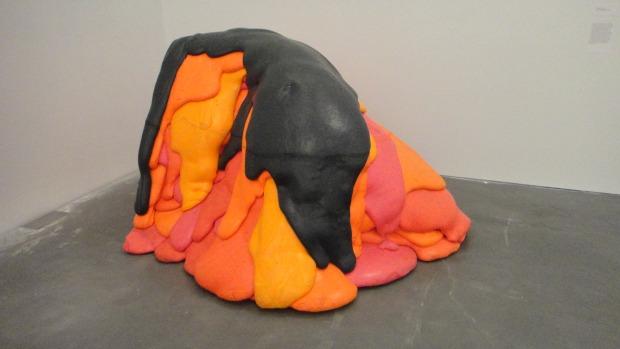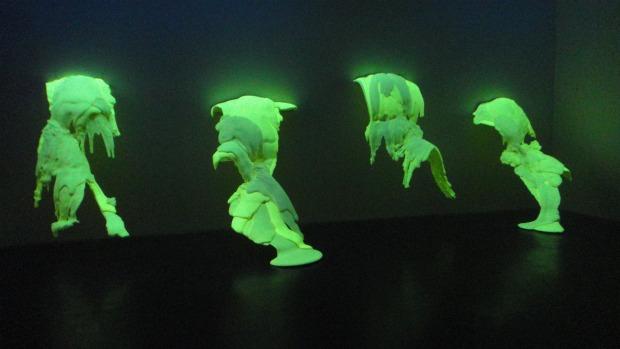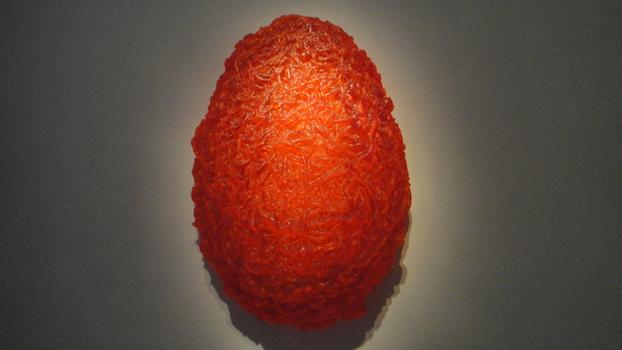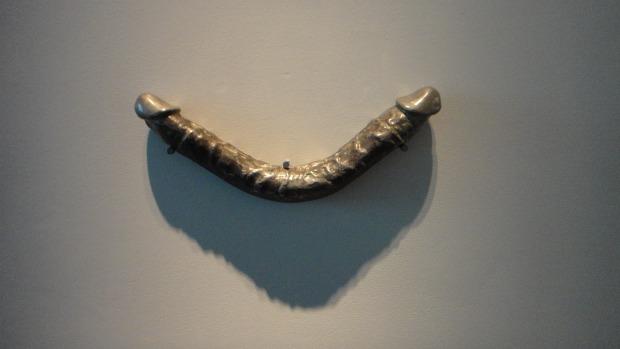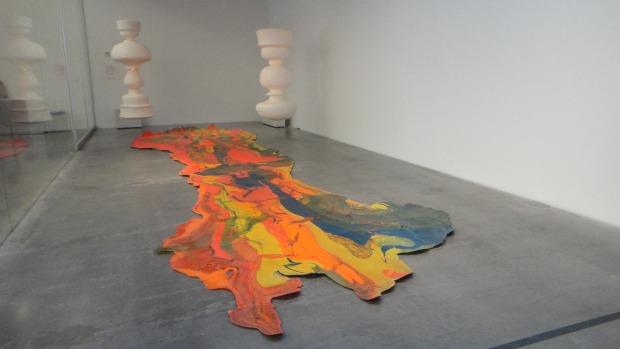 of