Wave of Change
Wave of Change: Freed Google Executive Reignites Demonstrators' Passions; 36 Hours in Captivity in Cairo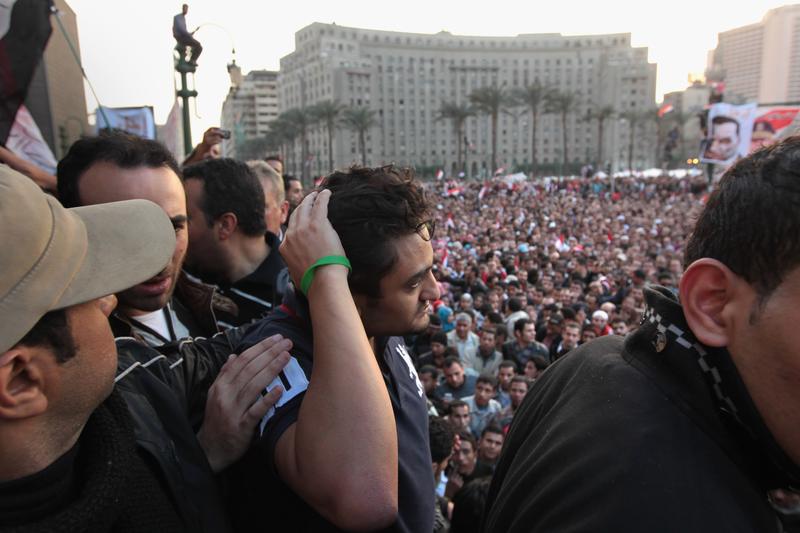 This is the sixth edition of Wave of Change, a special podcast from The Takeaway, covering the mass protests in Egypt and the consequences for the wider Arab world, hosted by John Hockenberry with Celeste Headlee.
In this episode, we get the latest from the streets of Cairo, where protesters have been reenergized after the broadcast of an interview with Wael Ghonim, a young Google executive credited with stoking the pro-democracy movement on the internet, who was freed after being detained for 12 days; we ask Micah Sifry, co-founder of the Personal Democracy Forum, if Wael Ghonim is a revolutionary leader or merely a messenger of the people; and, in an except from today's Takeaway, Human Rights Watch's Daniel Williams gives his own harrowing account of being held for 36 hours in captivity in Cairo.
(Watch Wael Ghanim's interview with Egypt's DreamTV after the jump.)
If you are unable to view the subtitles, click on the "CC" button at the lower right of the video player.