Parents Hope Delay on School Phase-Out Vote Will Buy Them Time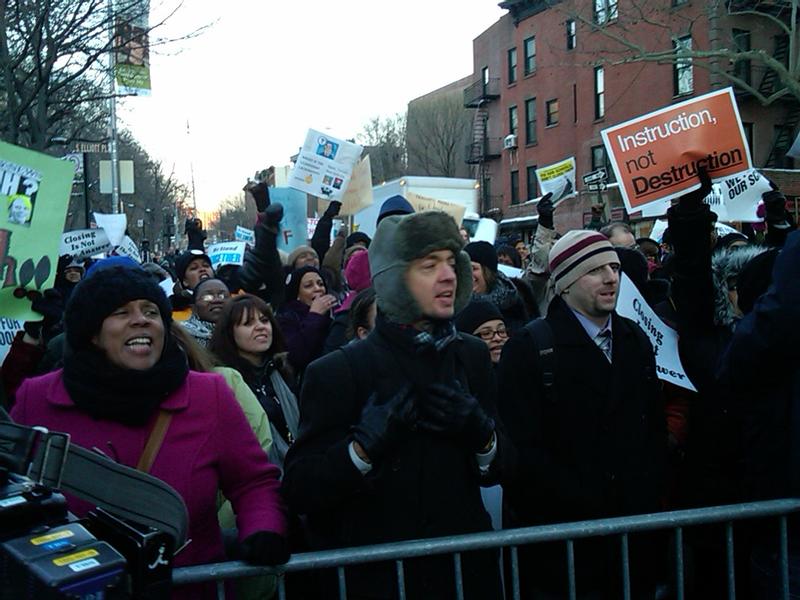 Some Brooklyn parents hope the city's decision to postpone the vote on whether to phase-out their struggling elementary school means good news.
The Panel for Educational Policy was supposed to vote last week on the phase-out of PS 114 in Canarsie. The pre-K through 5th grade school would be replaced with a charter school and a district school, both of which would take all of the K-3 students now going to PS 114 while the original school stops taking new students. The panel voted to close or replace 22 other schools last week.

Gisele Jackson, who has two children at the Canarsie school, said she thinks it can improve now that the city has replaced a former principal who ran up a deficit.

"She was in there and she made a mess of everything," Jackson said. "They didn't give us a chance to rebound back. Hopefully they'll give us that chance now."
Parents and teachers said the city waited too long to take action. The principal was removed in 2009 after a carbon monoxide alarm went off and there was no safety plan for the building. No one was hurt. She is now working as an assistant principal at a Bronx school.

The city said the vote was postponed for technical reasons, to allow education department officials more time to read all the community input. The panel will take up the measure again at its next meeting on March 1. It also postponed voting on two schools in Queens until then.
Supporters of the Explore charter school network, which plans to open a new school inside PS 114, hope the delay doesn't mean a derailment. Nekesha Sawh has a child attending Explore's charter school in Crown Heights.
"I think right now they're shooting themselves in the foot," she said of plans by some PS 114 parents to continue lobbying politicians and education officials. "They're holding up the process that can get their kids to move forward."
The Department of Education's detailed plans for the phase-out of PS 114 can be found here.