Manhattan Lab Rats Help in Hunt for NFL Safeguards
The Super Bowl on Sunday marked the official end to the NFL season, a time that brought increased focus on violence, injuries and the need for greater safeguards in the game. That focus has been felt, in a small way, by several rats in one Manhattan research lab.
Over the past season, referees, fans and commentators have watched hits and tackles more closely than ever before, and the NFL has revamped some rules and pledged to do more on the field to prevent injuries.
Off the field, the league said it will improve how injuries are treated and has made several medical research grants to institutions around the country. Cornell University received a $100,000 grant from the NFL to help develop a new generation of artificial discs for the spine.
"The treatment right now is fairly limited," said Dr. Roger Hartl, a neurosurgeon at New York Presbyterian Hospital/Weill Cornell Medical Center and a team physician for the New York Giants.
"Artificial discs that are on the market and that we're using on regular patients right now – these discs are not being used in professional athletes because of concerns they may not be as stable, especially during high-velocity impacts."
These discs don't work so well, even if you're not a professional tight end or running back. 
A Cornell team in Ithaca, led by Dr. Larry Bonassar, is bioengineering the new discs, and the surgical team, led by Hartl, is implanting them in rats and tracking how well they operate. The researchers hope the news discs will help not only football players, but also many of the half-million American who get spine operations each year.
 
Unlike current artificial discs – or the hip and knee replacements you might be familiar with – the Cornell discs aren't made of compounds and alloys. These are living tissue that connects to the spine.
"The idea would be to use human cells, maybe even the patient's own cells -- are being grown, cultured and then put back into the body – for the purpose of replacing part of the disc or the whole disc, which is diseased," Hartl said.
Spinal discs sit between 24 of the 33 bones that make up the vertebrae. They absorb shock and help give the spine its flexibility. Picture a tiny white hockey puck, the size of a quarter, made of human tissue. They're good and firm around the outer rim and mushy in the middle. And when they slip, bulge, rupture or deteriorate, they wreak havoc with the spinal nerves nearby.
"Degenerative changes of the spine are among the most frequent reasons why people have pain -- neck pain, arm pain, leg pain -- and seek medical attention," he said.
Another member of the Cornell teams, Dr. Andrew James shows what a human spine looks like. His own spine, in fact. You can see his vertebrae, with discs that are young and healthy and firm. In another MRI of an older patient, several discs are compressed. They're bent out of shape. And in the MRI's of the rat spine, you can see implanted discs that Dr. James says are holding their shape well -- one of the main things the researchers are looking for.
"It's relatively static from one month out to ten months, which is encouraging," James said. "We're not seeing a drop-off, which is very encouraging."
There's still much more experimenting with the spinal implants to do on rats. After that, they will go into intermediate-size animals, such as sheep.
"The next stage, as we go on from here, is going to be longer-term testing, which is really difficult in the rat," he said. "Ten months is really their life expectancy."
It could be five to 10 years or more before humans receive these experimental discs. NFL players and other athletes might be among the first to get them.
Hartl said if the discs can handle the bumping and bruising of pro football, they should work just fine for normal people who get spine problems in less violent ways.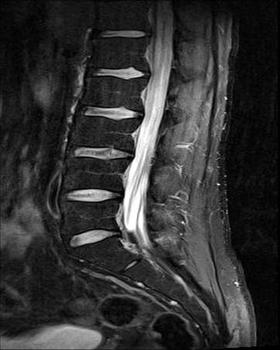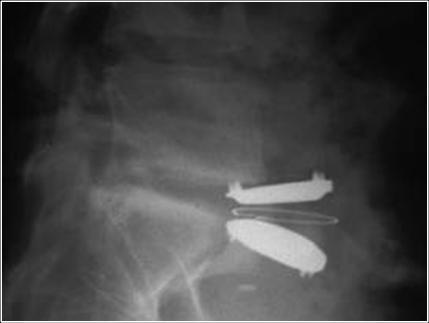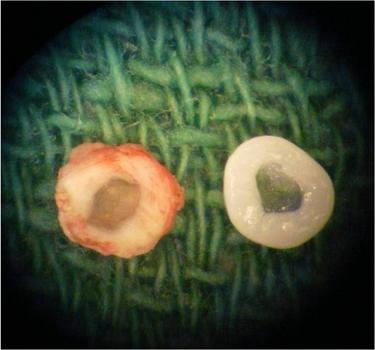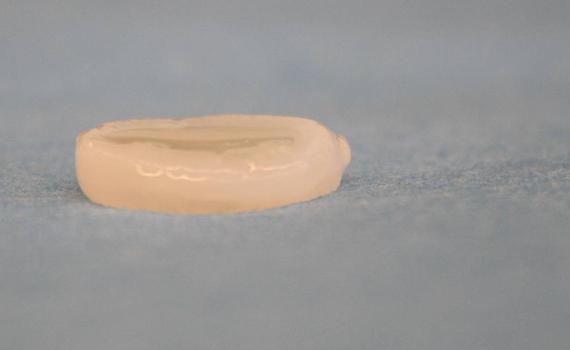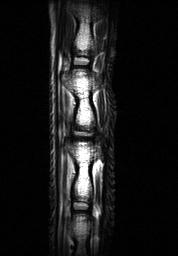 of