Freddy's Bar and Backroom Re-Opens In South Park Slope
South Park Slope residents walking down 5th Avenue don't seem to notice the new and improved Freddy's Bar and Backroom. But inside, the reopening of Freddy's means a lot to bartender Eva Korzan. "This used to be the bathroom graffiti art of the old bar that an artist took, re-interpreted and etched it into granite," Korzan says, pointing to a piece of stone on a wall inside the bar. "It's post-modernism at its best."
Korzan did everything at the original Freddy's at the corner of Dean Street and Sixth Avenue—from tending bar to booking live music to balancing the books. For more than 70 years, the dive art bar sat on that Prospect Heights corner. But after the city gave the green light to the largest development in Brooklyn's history, the Atlantic Yards project, Freddy's found itself in a stand-off with the project's developer Bruce Ratner. The workers went so far as to chain themselves to Freddy's mahogany bar.
The manager then was Donald O'Finn. He says after seven years of fighting, the bar's owner Frank Yost cut a deal with Ratner. "We got steamrolled by millionaires and politicians, and the most amazing thing is how the community came out to support us," O'Finn says. "We almost won and we almost beat them and we should have. But we almost did, which was amazing. It was definitely a David and Goliath story."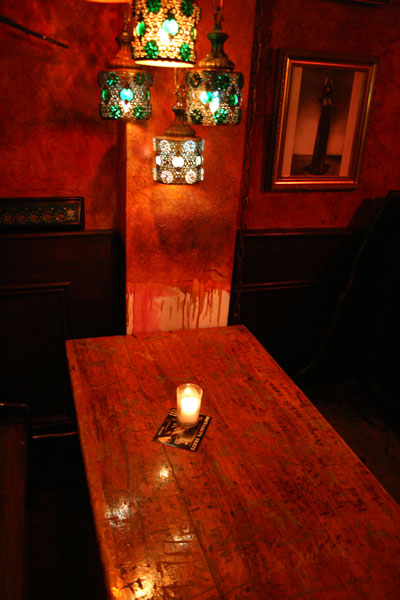 Freddy's closed its doors in Prospect Heights this past spring. But O'Finn bought the domain name to Freddy's and decided to resurrect the bar with two other partners. They scratched together funds to sign onto a 20-year lease at 627 Fifth Avenue between 17th and 18th streets. They called on bar regulars to help them renovate the new space. "This place was built on the backs of like ten people," O'Finn says. "You know, giving up their time, not going to their $70 or $80 dollar-an-hour job...for me to pay them $5 an hour and a bar tab."
Friday night, Freddy's re-opens for business. Old regulars are invited and they'll recognize the familiar mahogany bar and their initials carved into bar tables. They'll also see new decorations like a giant plaster sword fish, new video art and glittering paintings on the walls by the Brooklyn artist Nancy Drew.
But O'Finn says although they're at a new location, he doesn't want to forget the Atlantic Yards struggle. That's why the chains of justice are still attached to the bar. "They're there as a constant reminder and a metaphor for community," he says. "The interconnection of these things makes something just immensely strong and basically unbreakable."
In addition to bringing back the regulars, O'Finn hopes Freddy's new spot will attract new patrons. One of them is Ben Wood, who lives down the street from the bar. What attracted him to the new addition to the neighborhood is not its history but the video art. Pointing to a video over the bar he says: "It has a cat that you can't out-drink, it's got the best fishtank in New York City. It's an amazing bar and I'm really excited that it's in our neighborhood."
Beers at Freddy's start at $3 and cocktails start at $5. Friday night, the bar celebrates with live music, an art show and all-night revelry.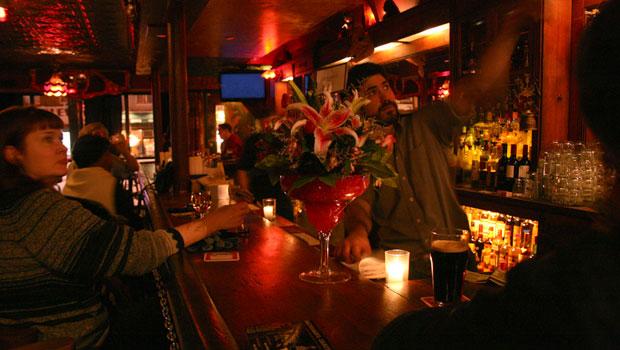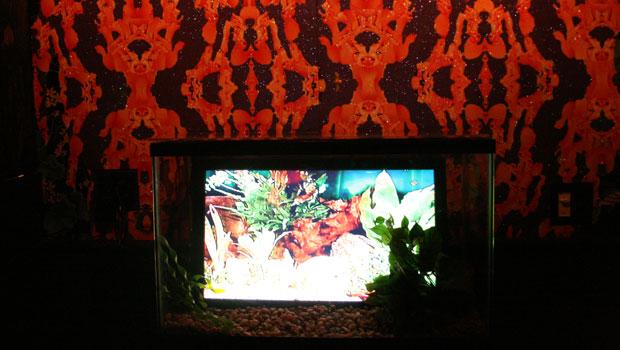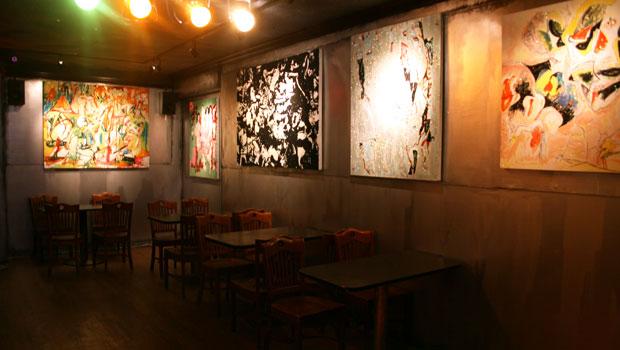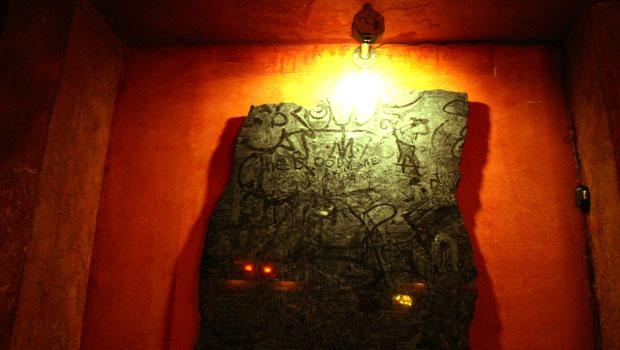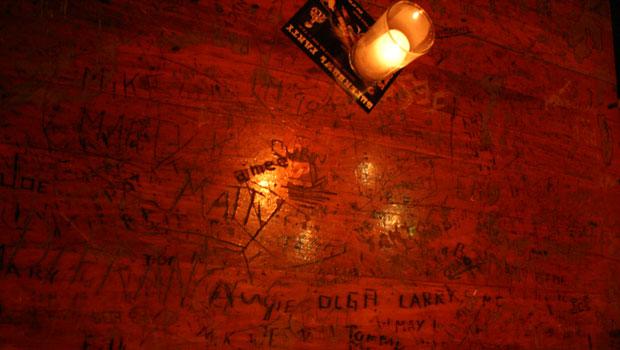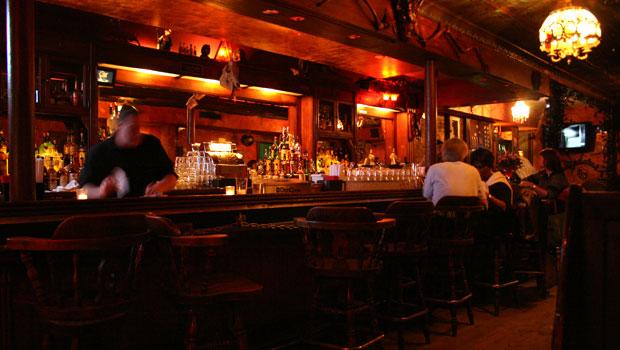 of