Look | In Chinatown, Ringing in a New Year
Scores rang in the Chinese New Year in Manhattan's Chinatown on Thursday, celebrating the year of the Golden Rabbit with a parade and festivities throughout the neighborhood.
The neighborhood pulsated as troupes of golden lion puppets -- symbols of fortune and prosperity -- guided by steady beating drums greeted the businesses and gitty patrons snapped photos.
"It's a Chinese tradition that we go out the first day of Chinese New Year and celebrate and chase the evil away and hopefully bring the good luck in," Chinatown resident, George Lee, 35, said.
Families, children and students sprinkled the streets with confetti.  Some residents waved flags, other shared envelopes filled with money. Jesse Lee, 24, said the red envelopes are traditionally given to younger people and symbolize good luck.
"The older people, who are married, they wish the younger generation good luck and blessed New Year," he said.
At Jing Fong Restaurant on Elizabeth Street, more than 50 families gathered for a traditional lunch. The room roared with delight, as lions weaved through servers, pushing steaming carts of fresh dim sum and boiling tea.
Patty Ng teaches at PS 42 in Manhattan, but she took the day to eat a traditional feast with her mom in the home she grew up in on Mott Street.

"She makes the long noodles for us, for long life," Ng said, "oranges for fresh fertility, and I would say happiness too or the good fortune with the whole fish, meaning keeping togetherness."
Ng and her son waved flags as they watched the parade cross Canal Street.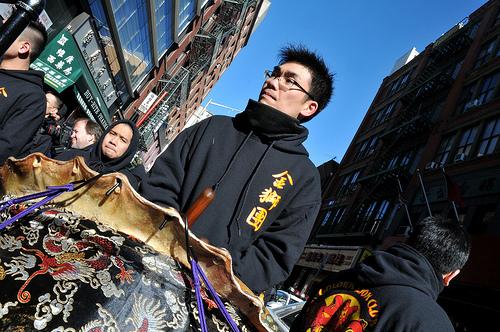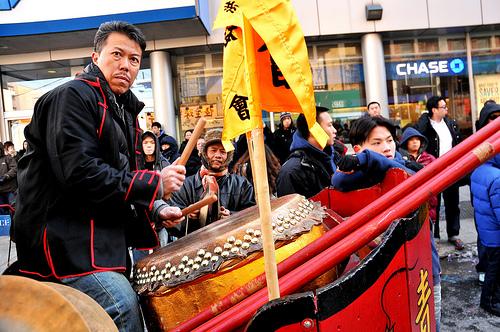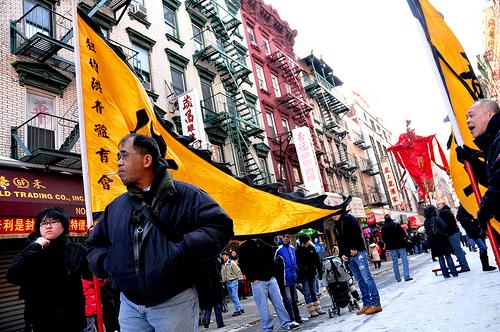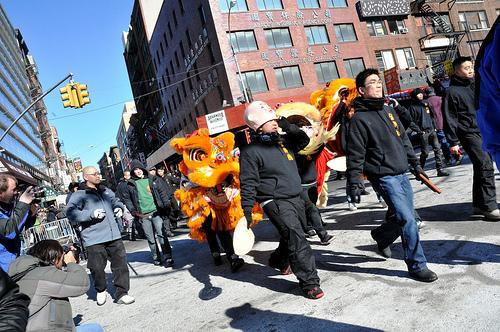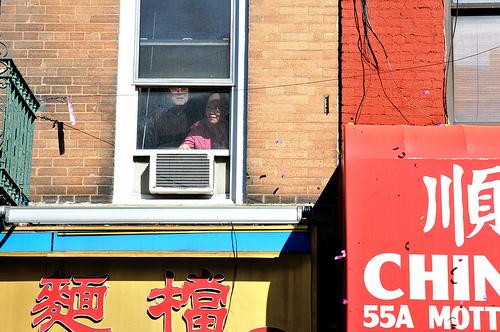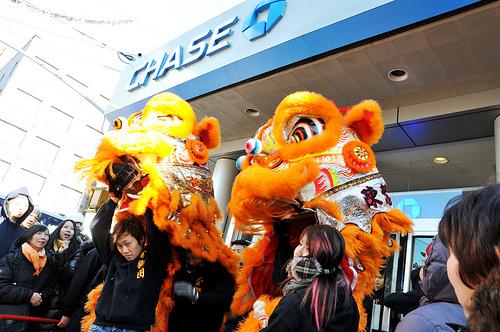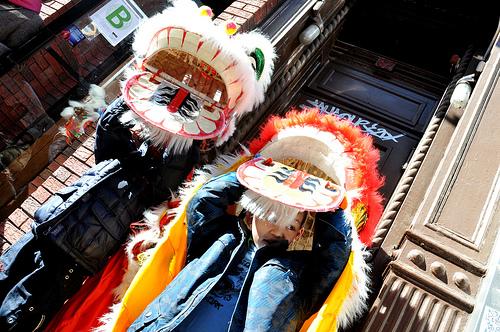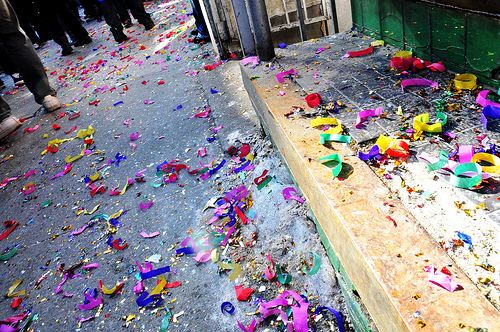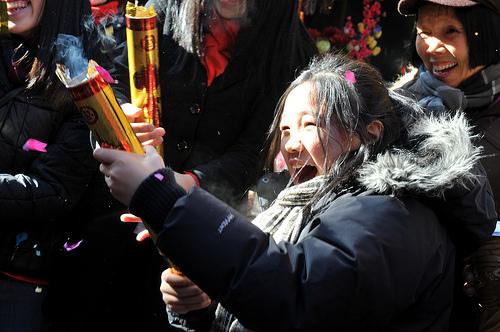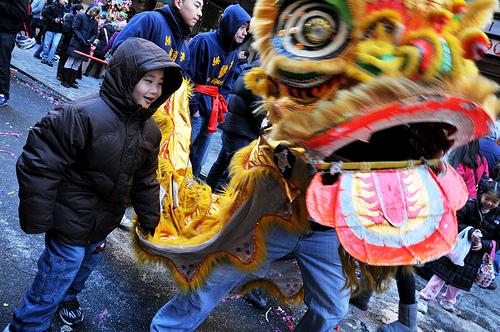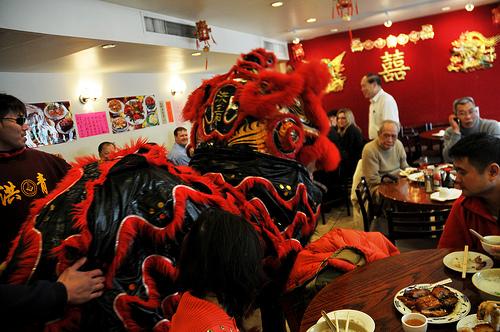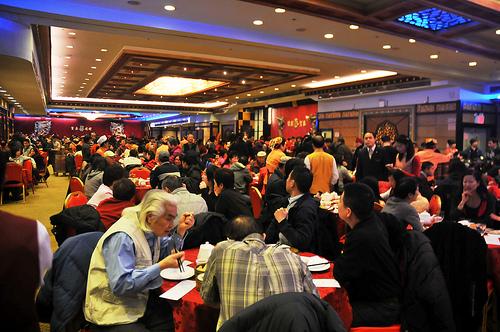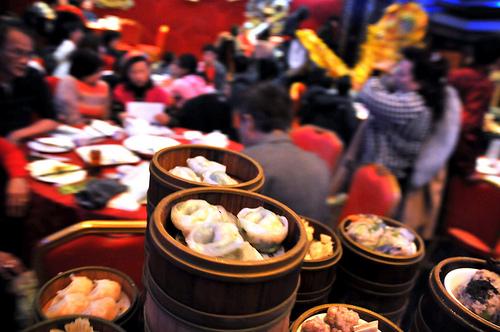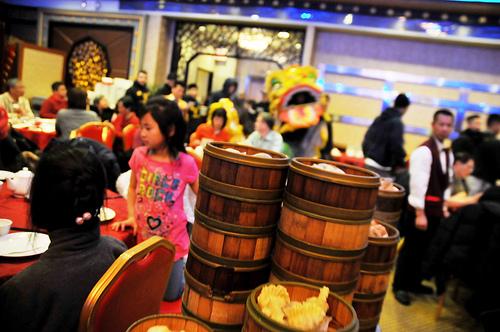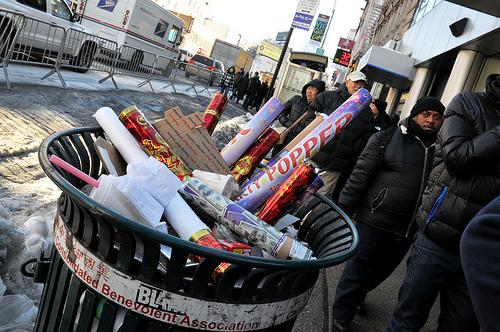 of