Look | Melting Snow Reveals New Yorkers' Dirty Secrets
Clambering over a black and grey snow bank, Almando Martinez's foot sunk into crunchy ice. The 50-year-old plumber looked down and groaned. "It's disgusting," he said. "It's the dirtiest I've ever seen."
While the city is enjoying a respite from snow storms for now, more sleet and snow are predicted for the weekend. And the Department of Sanitation is still clearing, hauling and melting snow from the previous storms.
Syed Ashiq, 27, an Adelphi University student living in Queens, said snow melt conditions are very poor in Ozone Park.
"When the snow melts it just gets really nasty. There are some parts where I live, it stinks so bad because people left their trash, and then the snow fell and it just froze up," Ashiq said. "When the snow melted, oh my God, it stinks so bad."
Navigating the narrow streets hemmed in by plowed snow, postman Aaron Kyi said the snow may be unattractive, but "the grossest stuff is definitely the feces." That's dog feces, to be precise.
But dog walker Heather Doll, 25, said New Yorkers who complain about errant dog poo need to put that in perspective.
"It's probably one of the lesser problems of New York City snow. Slush is pretty disgusting, and there's probably more of it," she said.
Pushing her newborn baby in a three-wheeled baby stroller, Sarita Ekya, 35, said she wishes the city had pristine snow so she could drag her baby in a toboggan.
"It's kind of sad because you really enjoy the white powdery fluff in the winter, and instead we're just getting this rock hard, grey, depressing junk on the street," she said.
As far as garbage clean up, a spokesperson for the Sanitation department told WNYC that it is operating on "limited refuse and recycling collection" across the city. When asked what New Yorkers should do about trash submerged in the snow, the spokesperson wrote: "If your garbage is buried, dig it out."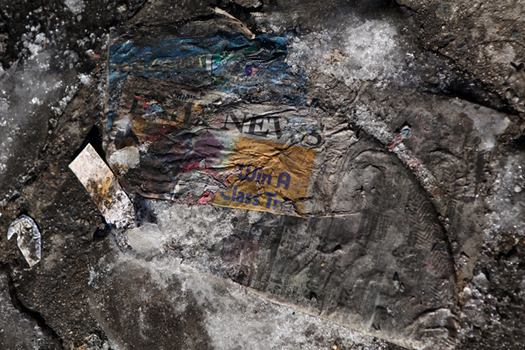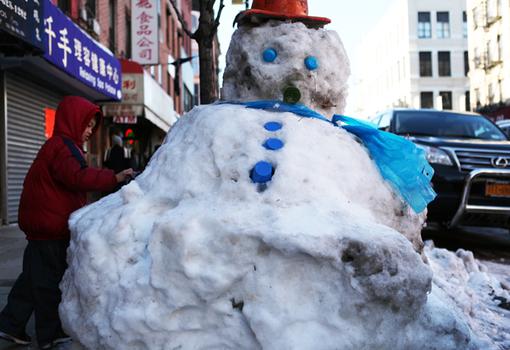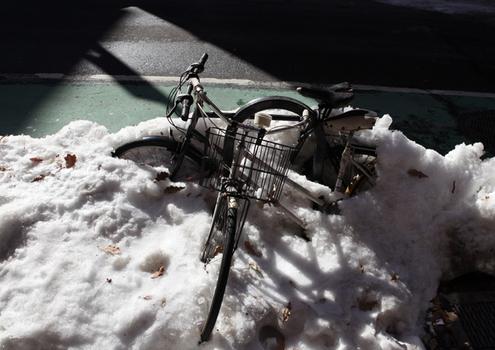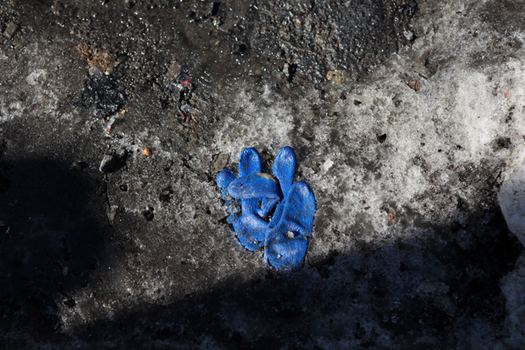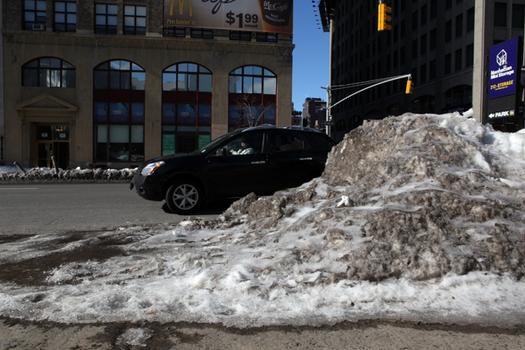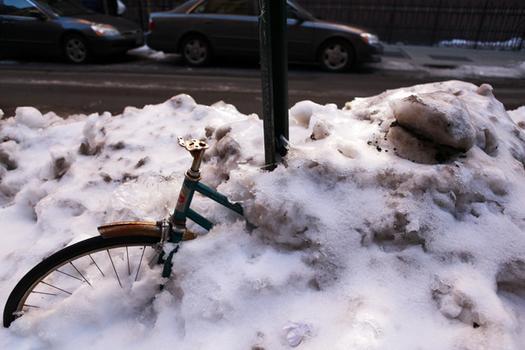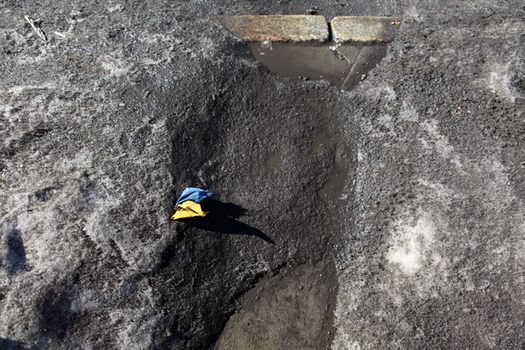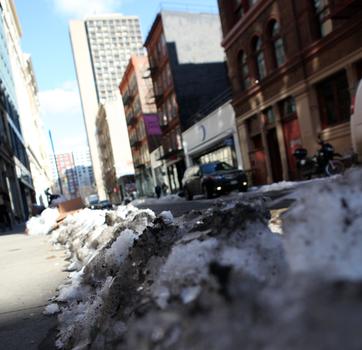 of