It's New Year's Day For Other Cultures, Too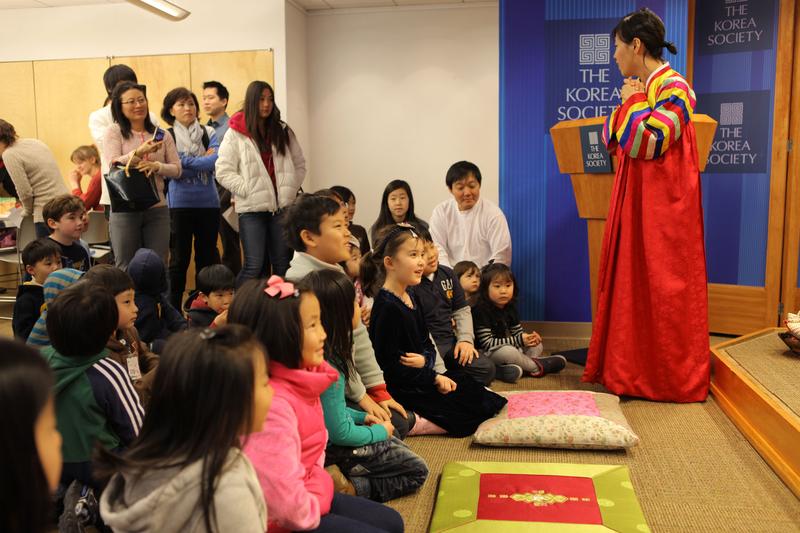 Most New Yorkers are aware that Thursday is the start of the Chinese New Year, but fewer know that many other cultures throughout Asia also celebrate the start of the Lunar New Year on February 3. Korean, Japanese, and Vietnamese communities are also ringing in the New Year around the city.
Yong Jin Choi is the Vice President for Korean Studies at the Korea Society. She says that each year in the U.S., the Chinese New Year celebration tends to overshadow the celebrations of other countries and cultures. "Most of the people here, they only think about the Chinese New Year celebration," says Choi. "But actually, in Korea, it is the most important holiday."
Choi, who grew up in Korea, says that celebrations of Korean New Year (sŏllal) showcase the holiday's traditional customs, like eating rice cakes (ttŏk), practicing the New Year's bow (sebae), and playing yut nori, a Korean board game played on New Year's Day. Choi says she doesn't want those traditions to fade away just because she lives in the U.S. "I really miss the big excitement of the Korean New Year celebration, so I have tried for the past 20 years to practice over here with my three children and my husband," she says.
To bring awareness to the other celebrations, a group of cultural organizations in New York City is holding the first CelebrASIA festival for children and families, to introduce young people to various New Years traditions throughout Asia. Choi says that the most recent event at the Korea Society attracted hundreds of curious guests. "They told us they didn't even know Koreans celebrate the new year!" Choi said. "But, I think we planted a seed to make change."
The Korea Society, Japan Society, and the Rubin Museum of Art have been collaborating on the CelebrASIA events, which take place until March.