The Lady Vanquishes: Brian Bedford on 'Earnest,' Bracknell And A Life in the Classics
At a recent performance of Brian Bedford's critically acclaimed production for the Roundabout Theatre Company of Oscar Wilde's "The Important of Being Earnest" at the American Airlines Theater, a friend of Bedford's observed that, as the time approached for the redoubtable Lady Bracknell to utter the play's most famous line ("In a handbag!?), "you could feel the audience leaning forward in their seats, positively swelling with anticipation."
"Well, of course, as an actor you can't go there," says Bedford, who also plays the formidable dowager. Meaning, you can't play Wilde as if delivering on schedule a collection of well-worn epigrams and oft-quoted zingers. And that has been the philosophy behind Bedford's production, first seen at the Stratford, Ontario Shakespeare Festival in 2009. 
"Everybody in 'The Importance of Being Earnest' started with the language. You are what you say [and] the people seem to be inventing their text, which is what you want."
Equally important in Bedford's conception of the play was that its high comedy be taken absolutely seriously by the characters themselves: "High society in 1895? There's a vacuum where there should be a mind or an intellect, but our approach was very very serious, and as dimensional as possible."
Bedford is a renowned classical actor, and drew on his affinity for playwrights like the French social satirist Moliere in his work on "Earnest." (He won the 1971 Tony Award for Best Actor for his performance in Moliere's "The School for Wives.") "I find it as funny as the playwrights that people are absolutely humorless—and totally deluded," Bedford says.
Another reason for being a little earnest with "Earnest" is that Bedford thinks the playwright took his greatest risk as an artist with the play: "Oscar was virtually 'out' but in "The Importance of Being Earnest" he came out as a writer. I don't mean he announced his homosexuality, but he said 'I'm just going to be myself here,' and he kind of gives us his conversation…you do fall in love with Oscar. You can't help it, he's irresistible."
For the artist, if not the man, the risk paid off. More than a century after its first performance on Valentine's Day in 1985, Jack and Algie are still Bunburying, still eating cucumber sandwiches, still pursuing the delectable Cecily and Gwendolen. The play endures as a glimpse of a bygone era, and a perpetually fresh look at human foibles and follies. No one knew the cost of deception better than Wilde, and Bedford says the play is filled with encoded references to the playwright's notoriously complicated personal life.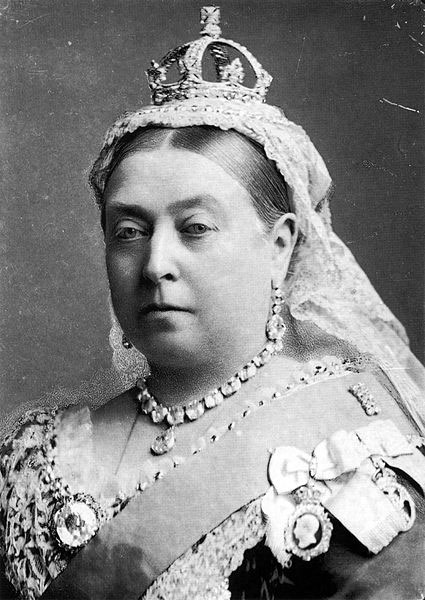 Being Lady Bracknell
Brian Bedford's last major role at Stratford (in 2007) was King Lear—traditionally one of the crowning glories of a classical actor's career. Lady Bracknell, that icon of high comedy, might seem like the extreme opposite of Shakespeare's world-devouring tragic king, but Bedford says he approached the roles with equal seriousness. "It's just the way I work," he says.
Bedford did extensive research—not only in preparation for "Earnest," but for a one-man show based on Wilde's letters that he has toured and performed as a companion piece at Stratford. (The result is a comfortable intimacy with the playwright that defies the boundaries of time and mortality—Bedford refers to "Oscar" has if they've just had lunch together.) And early on, he made an overlooked connection: "What surprised me in all the reading I did was that no one compared Lady Bracknell to Queen Victoria, who of course created everything that Oscar was sending up—you know, 'We are not amused.'"
Once he points it out, it's obvious: Lady Bracknell, like Victoria Regina in the larger sphere of the British Empire, has moved beyond femininity, beyond mere humanity, to become the moral figurehead of her tiny universe. 
In creating the character, he started, as usual, with the text, but also admits that with Desmond Healey's "magnificent frocks" and Paul Huntley's impressive wig, "you're halfway there."  Yet Bedford avoids the camp excesses common to traditional pantomime dames—reviewers have commented on a nuanced performance that seems to do as much with a single raised eyebrow, or an exquisite grimace, as with his flotilla-like garments.
In "Earnest," Lady Bracknell also functions as the deus ex machina—the figure who descends to tie up the plot in ancient Greek comedies and tragedies. This is pleasing, no doubt, to Bedford, who admits that his greatest affinity is still for the classics.
Aunt Augusta will reign supreme on Broadway through July 3. Then, it's back to Moliere for Bedford, who opens in "The Misanthrope" (in the role of Oronte) at Stratford after only four rehearsals. "How crazy can you get?" he laughs pleasurably.
Click on the link above to hear the complete interview with Brian Bedford. Or to see scenes from "The Importance of Being Earnest," play the video below.