Gowanus Canal Is 'Heavily' Polluted, EPA Confirms
Wednesday, February 02, 2011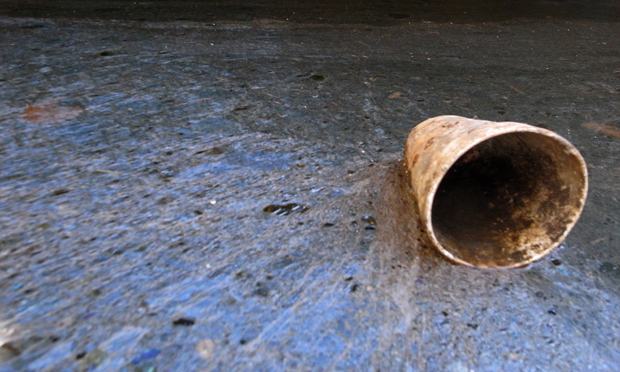 (Stephen Nessen/WNYC)
A yearlong study of the Gowanus Canal confirmed what many New Yorkers and environmentalists already suspected: the waterway is severely polluted and may never be safe enough for swimming and fishing.
There are more than a dozen contaminants in the water and sediment of the canal, designated a Superfund site in March 2010,including PCBs, hydrocarbons known as PAHs and various metals from more than a century of industrial activity, according to the Environmental Protection Agency's report.
"I wish I could say it wasn't as bad as we suspected, but it is heavily contaminated," said Judith Enck, the EPA regional administrator.
People who eat crabs and fish near the canal and come into contact with sediments and water from the area are most susceptible to contaminates, according to the report that maps out where pollutants are concentrated.
Air sampled collected did find contaminates, "but not at levels that present an unacceptable risk," the EPA noted.
Enck said the EPA identified problematic bulkheads that would need to be dealt with before the costly dredging process could begin. The polluters, which include city and major corporations, would shoulder the hundreds of millions of dollars it will cost to clean up the canal.
But even when the clean-up is complete in the next decade, Enck said the canal probably still won't meet the goals of the Clean Water Act.
"The levels of contamination are so severe here, that I certainly don't feel comfortable saying that when this engineering project is done, it's going to be fishable and swimmable," Enck said.
One continuing source of pollution in the Gowanus is sewer overflows, which sends millions of gallons of human waste and other pollutants into the canal every year but aren't covered under the Superfund cleanup. Enck said the EPA is working closely with the city, which says it will spend $136 million on sewer system upgrades.
"Bringing in clear and cleaner water with higher oxygen levels from the East River through the Buttermilk Channel will also improve any odor issues and will help flush out any sediments that are in the water," said Farrell Sklerov, a spokesman for the city's Department of Environmental Protection.
The project will cut sewage flow by 34 percent.  Josh Verleun, chief investigator at the environmental advocacy group Riverkeeper, said the city needs to reduce sewage overflow much more dramatically to make the Gowanus Canal safe.
"As long as there are frequent sewage discharges, I don't think it's ever going to be safe all the time for people to swim, and I certainly wouldn't suggest that anybody drink from the Gowanus," said Verleun.
The EPA will conduct another study to determine what kind of technology will be used to clean the canal.
The agency will hold a public meeting to present and discuss its findings on February 23 from 6:30 p.m. to 9 p.m. at P.S. 32 in Brooklyn.
Reporting by Brian Zumhagen and Ailsa Chang

More in: