New York Public Library Gets A Face-Lift
City officials joined New York Public Library President Paul LeClerc to celebrate the three-year, $50 million restoration of the Stephen A. Schwarzman building on 42nd Street on Tuesday.
The landmark Beaux-Arts building, known to some as the Great Library Building or the People's Palace, was designed by the architects Carrère and Hastings before it opened on May 23, 1911. But a survey in 2006 revealed severe deterioration and soiling of the façade, especially in the Corinthian column capitals, lion head keystones and scroll modillions. The architecture and engineering firm that did the survey, Wiss, Janney, Elstner Associates, Inc., said that the deterioration was mostly sugaring due to acid raid, diesel exhaust and pigeon guano, among other things. There was also roof damage, oxidation of the building's bronze doors and cracking on sculptures. Birds had made the façade their home. The library decided to try to restore it. "Our intention was to make the building look like it was when it was built," said LeClerc.
After millions of dollars were raised, an architectural and conservation team set out to repair 7,000 instances of deterioration in 2008 on the 150,000 square-foot façade. Over three years, some 18,000 square feet of bird netting was installed. "Over 1,000 cracks were repaired. Over 2,000 hand-carved marble patches, or dutchmen, were installed and nearly 900 marble balusters were replaced," said LeClerc.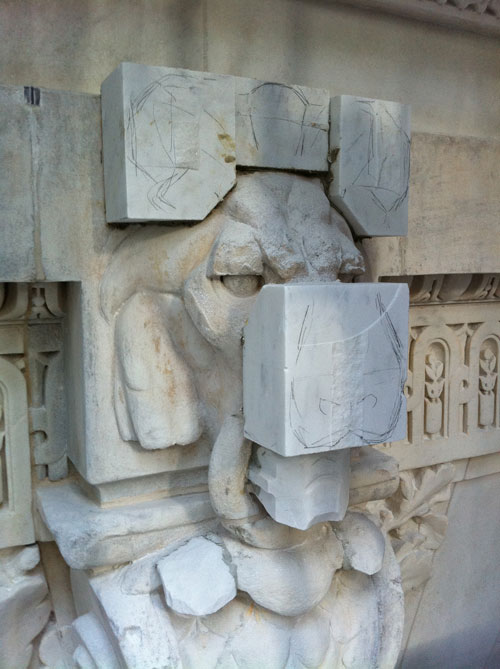 The crew also scrubbed the entire building exterior clean with water and 200 gallons of Her Majesty's Vulpex concentrated soap. "And so, it gleams like an alabaster palace, even on a dark and dreary day like this," LeClerc said. The two iconic lions outside the building, known as Patience and Fortitude, were not part of this restoration—they were fixed up in 2004—but they also got a cleaning.
"The building was filthy from years of grit and grime and accumulation in New York City," added architect Timothy Allanbrook, who works for Preservation Architects and Engineers. He gave a short photo presentation about the changes done to the building's exterior envelope on Tuesday.
Allanbrook said that the team also took a trip to Dorset, Vermont where the original marble for the façade was quarried from. "We went up there and selected blocks of marble for the library and they were made into hundreds of thousands of bits of pieces to be fit in," he said. Milford Pink granite was used to construct retaining walls and plaza balustrades, according to the architects on the project.
LeClerc and Allanbrook were joined by City Council Speaker Christine Quinn; Queens Councilman and Cultural Affairs Committee Chairman Jimmy Van Bramer; and the chair of the Landmarks Preservation Commission, Robert Tierney, among others for Tuesday's celebration. Next, the library will begin work on a new exterior lighting scheme that it hopes to finish in April.
Click below to watch a slideshow of some of the restoration work done.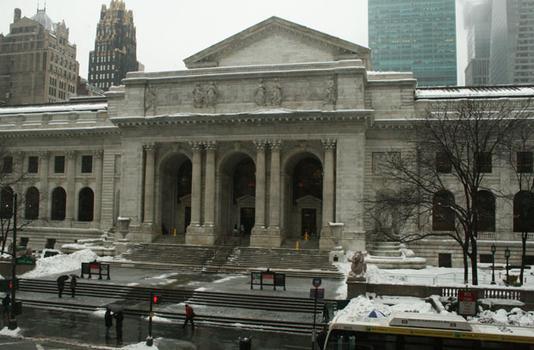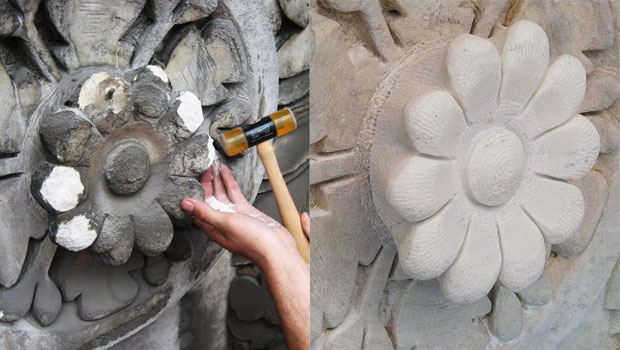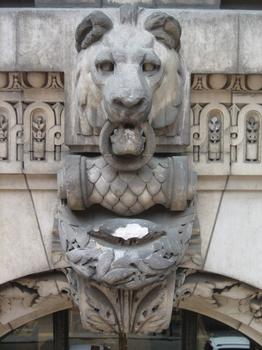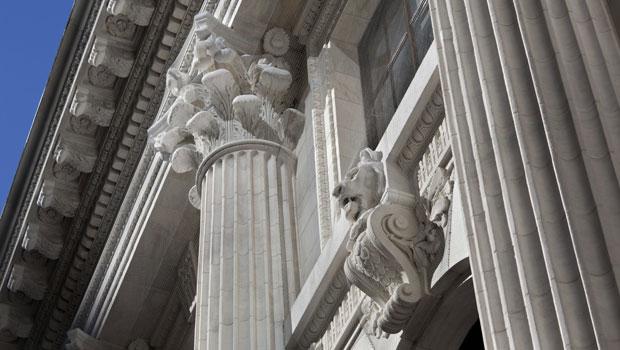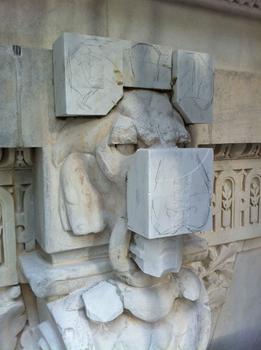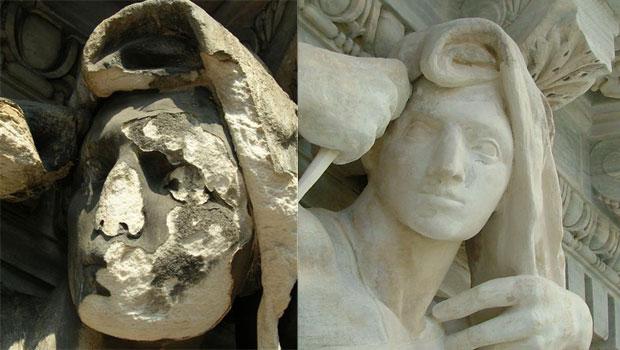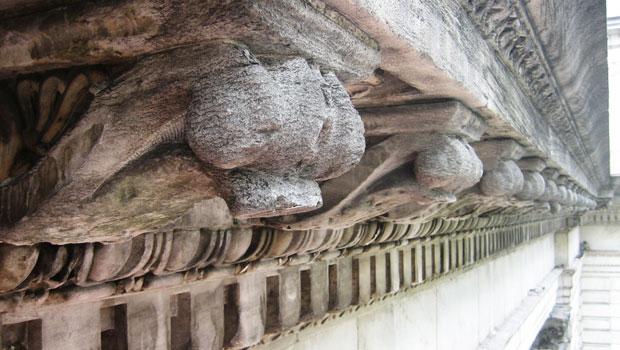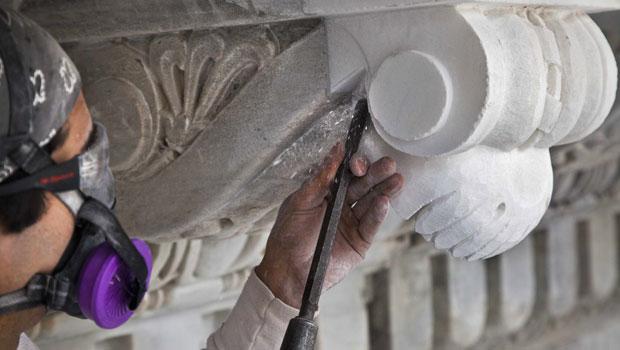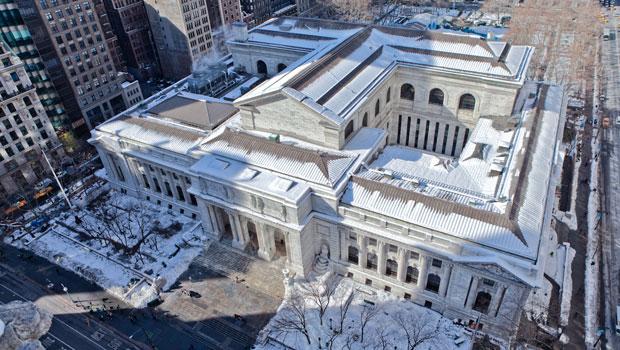 of