Out From Behind the Apron: Servers and Bartenders Dish
Many New Yorkers are eating out during this Restaurant Week. And that means a busy time for a lot of people — one in every 15 workers employed in the city's private sector are in the food and beverage industry. But getting a job as a waiter is not easy.
Araby Smyth, who works as a server at a Brooklyn restaurant, said because she wears glasses it was hard for her to get a job in an industry that often asks for pictures to be included with applications.
"I never got a call back, and I stopped going to open calls and I stopped sending photos because six years of experience doesn't matter," Smyth said.
Smyth was one of the people who attended WNYC's forum "Out From Behind the Apron" Tuesday. The event took place in The Greene Space, where servers, bartenders and the general public gathered.
Rekha Eanni-Rodriguez, co-director of employee advocacy group Restaurant Opportunities Center, said most restaurants have discriminatory hiring practices. She pointed to a study the group did in 2009 looking at how 200 fine dinning restaurants dealt with a white applicant and a person of color applying for a server position.
"People of color were half as likely as white workers to get the server position even though, by the way, the person of color would always be more qualified," Eanni-Rodriguez said.
Sever Rafael Duran, who is Mexican, said when he applies for a job, people assume he is qualified only for the lower-paying positions.
"First question that the manager or the person who is in charge would ask me is: what do you want to be: A bus boy or a front-runner?" Duran said.
Restaurant owners say discrimination charges are not productive. Andrew Rigie, with the New York State Restaurant Association, said there are other ways to make changes.
"When you have a report that there is a divide, it sets you back," he said. "We need to move the conversation forward in a way that is helpful rather than making employers scared that they are going to be sued."
Restaurant Week continues through Sunday, and those in the hospitality industry want customers to remember one thing: "If you go out to eat dinner and you and your girlfriend are going to spend $60, you better bring $72. Because it's $60, plus $20, and guess what? If you don't want to tip, don't eat out, don't come out," said waiter and bartender Robert Lacovara, who's currently unemployed.
His view that the tip must be 20 percent was shared by most servers attending the event. Many also confessed that they don't feel incredibly optimistic that the job will be seen as a bona-fide career anytime soon — even though at least a half dozen have been employed in the profession for more than two decades.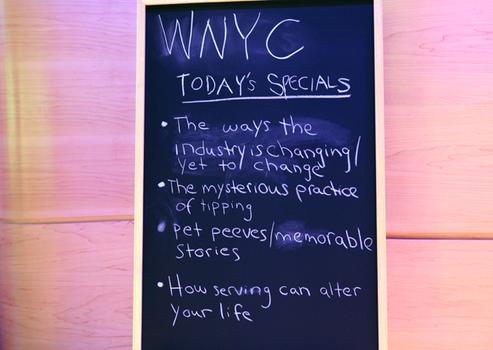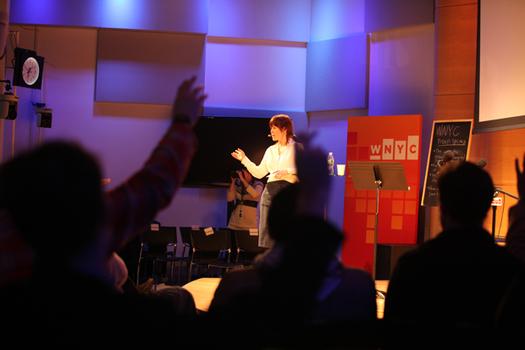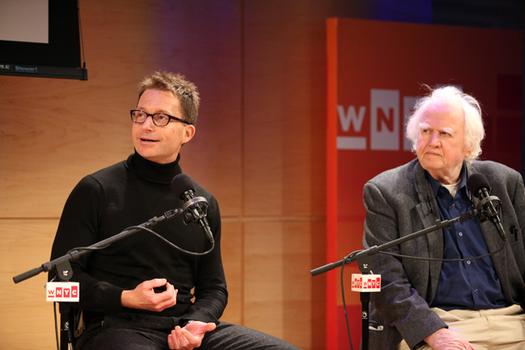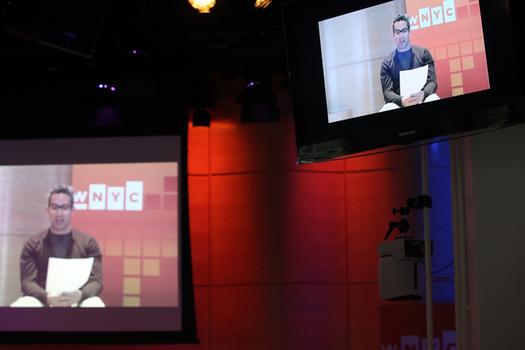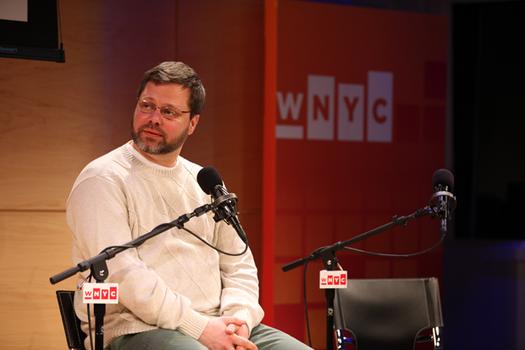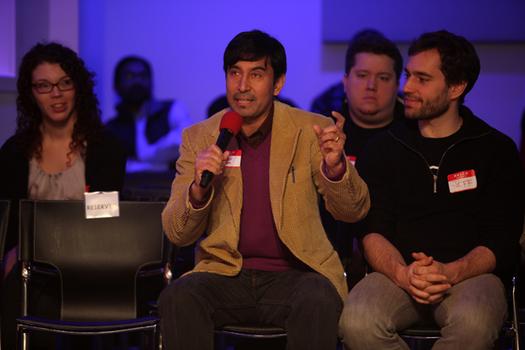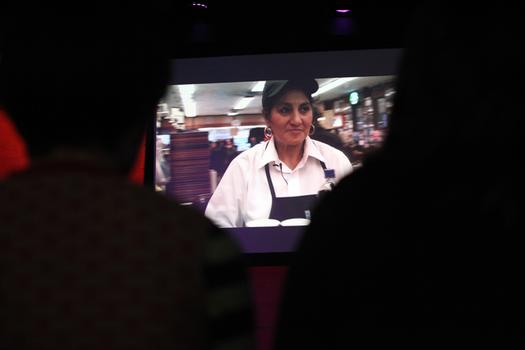 of