Cuomo Proposes Across-the-Board Cuts in First Budget
Governor Andrew Cuomo's first budget presentation to state lawmakers includes across-the-board cuts, a consolidation of 11 state agencies, a warning of 9,800 layoffs and "one new fee" on horse racing.
Cuomo proposes closing the state's $10 billion budget gap with $8.9 billion in "recurring spending action" and $340 million in "revenue enhancements," which includes better collection of taxes, and $805 million in "non-recurring actions."
There is a 10 percent cut to state agencies spending. New York City, for the second year in a row, will not receive any Incentive for Municipalities, which in previous years was worth several hundred million dollars.
Not included in the proposed budget is a "millionaire's tax," a higher tax rate for those making over $200,000 annually, which Democratic lawmakers in the Assembly say they support, but is opposed by Cuomo and Republicans in the State Senate.
The biggest component of Cuomo's budget was announced on Monday, in an op-ed distributed to news outlets, where the newly elected Democratic executive said he was "shocked" to learn that automatic cost increases had been written into law years ago, driving up the cost of the budget, even as prior governors and legislators announced "cuts."
In short, Cuomo said the budget grew even as cuts were made because they were cuts in the rate of growth needed to maintain current services — which grow annually, thanks to things like inflation and Cost of Living Adjustments (COLA). They were not cuts made in the actual amount of dollars spent compared to last year, said Cuomo, who referred to it as a "sham" and said it "must end."
Picking up on the most emotional part of the governor's State of the State speech, Cuomo will try closing underutilized state prisons — a thorny issue since they are sources of jobs in impoverished upstate communities. To help those communities, Cuomo is directing the Economic Development Councils which he's creating to invest up to $100 million into those impacted communities.
Lowering the cost of Medicaid — worth about $2.85 billion — hinges on recommendations made by the governor's newly formed Medicaid Redesign Team. Those recommendations are not finalized, but are due to be released on March 1, if the group comes up with a consensus, which some say is unlikely. The governor gently touches on this notion, acknowledging his budget proposal "reflects savings anticipated" from the Medicaid Redesign Team.
A spokesman for 1199 SEIU, the health care union that is represented on the Medicaid Redesign Team, told WNYC the group is looking to find savings by better managing the small, yet costly group of patients who account for chronic hospitalization, or undertake expensive, end-of-life procedures.
The union spokesman said they were seeking funds, from the governor, to retrain health care workers who may be displaced as part of the Medicaid Redesign Team efforts.
Listen to Cuomo's Complete Budget Address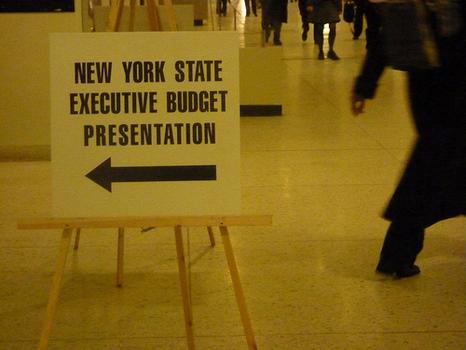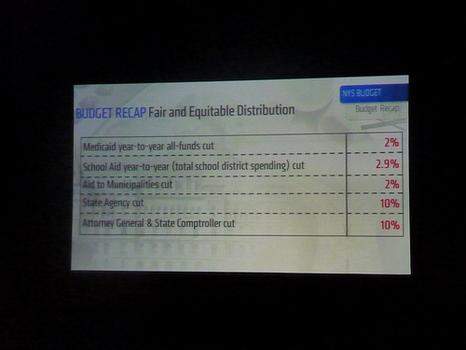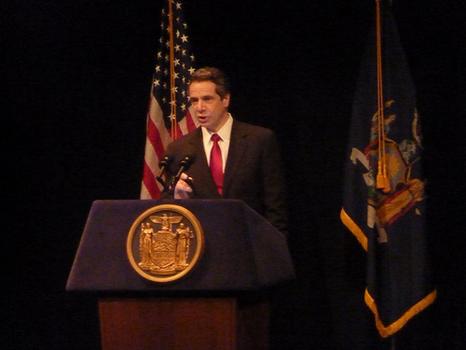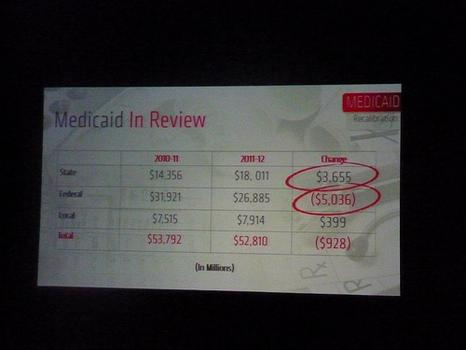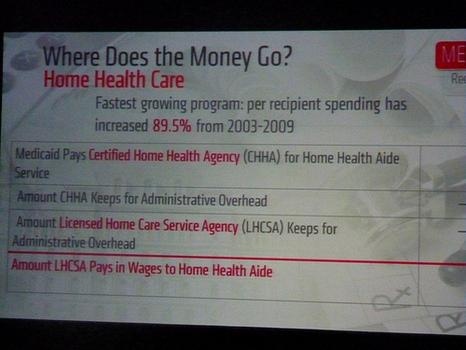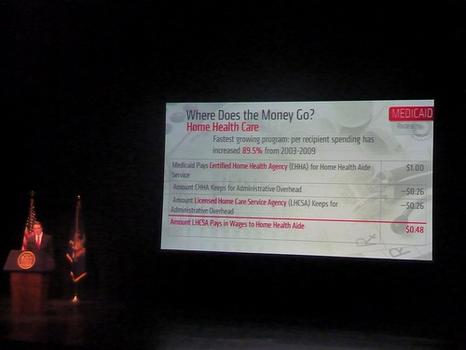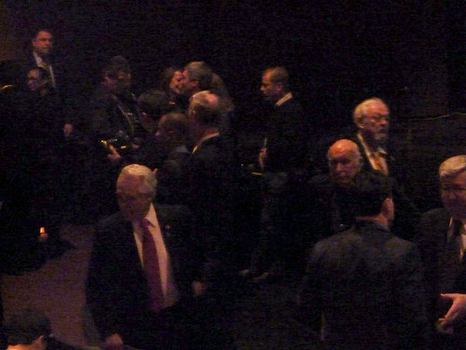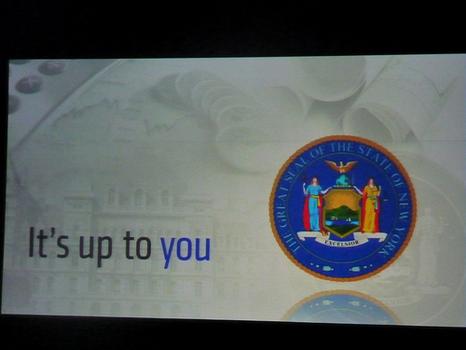 of