Niche Market | The Sheitel Macher
New York is a city of specialists from foodies to academics, laborers to shopkeepers. Every Wednesday, Niche Market will take a peek inside a different specialty store and showcase the city's purists who have made an art out of selling one commodity.

Rebecca's Wigs
325 Kingston Ave.
Brooklyn, NY 11213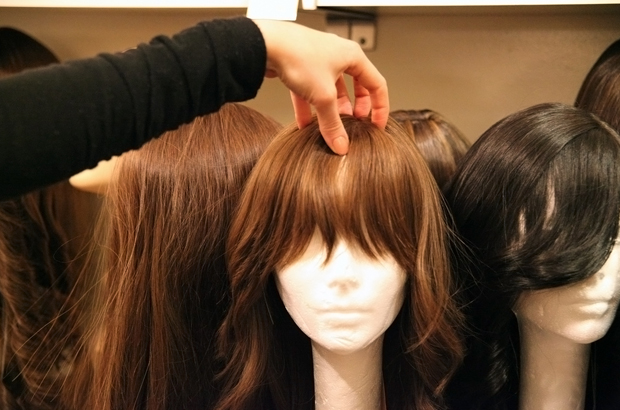 Inside the second-floor showroom of a store with a back-alley entrance on Kingston Avenue in Crown Heights, a merchant deals in a very delicate trade: sheitels.
"Of course it's not comfortable!" Sue Kim, the owner, said to a young bride-to-be in the one-room shop. She offered the fiancé a headband to wear underneath the sheitel. "You will learn."
Sheitel (pronounced SHAY-tle) is the Yiddish word for wig. In the majority of Orthodox Jewish communities, choosing your first sheitel is a rite of passage — all married women must wear them outside to comply with their interpretation of the Jewish commandment to walk modestly before God.
"The goal is to be attractive, but not attracting," said the bride's mother, Tzirel Frankel.
The 21-year-old bride, who had long, thick, naturally highlighted hair, had been searching for weeks for the perfect look.
"Mom, you have to tell me what to do!" she said, with a hint of exasperation.
Frankel, who was trying to help, responded with patience. "Well what kind of sheitel do you want: an every day one, or a beautiful long one?"
Situated in the heart of the Crown Heights Jewish community, Rebecca's Wigs' walls are covered, floor to ceiling, with bodiless mannequins touting wigs of every shade, style and length. Kim has two employees, a Russian Jewish stylist named Alla Shusterman, who says her speciality is "sheitel rehabilitation," and a young Korean woman who does odds and ends in the shop.
Shusterman said the fashion for sheitels has changed over the past few years.
"Everybody talks about highlights now, not boring," she said, as she sculpted a sheitel on a freestanding manikin with a hair dryer and a brush. "It's like the iPhone, high tech."
Shusterman loves her job because she loves to see women look beautiful, which in this neighborhood, means they've got a "good sheitel."
There are everyday sheitels, fancy party sheitels and work-out sheitels (think ponytail). Sheitels are not cheap. All Kim's merchandise is made of real human hair. In her store, sheitels range from $800 to $1300, and everyone in the room concurred that the prices were very inexpensive. A competitor, "Shevi's Wigs," which Kim referred to as the "Rolls Royce of sheitels," sells them for up to $3000.
Some women own one, others own five. Every so often they come in to have their sheitels blown out or recurled. "You have to be very careful; it's like being a surgeon," said Shusterman.
Kim, who said she's the first Korean in the sheitel market, said her clients — uniformly orthodox Jewish women — do not take the investment lightly. If she sells one wig, it's a good day.
Interview with Sue Kim, owner of Rebecca's Wigs:
On Getting into the Business
I was in the hair business, but I was in the business for African American hair. I used to make wigs, like synthetic wigs, human hair wigs, extensions—I was in wholesale.
So people know that I'm going to China and my lawyer said to me, 'You know, I have somebody who's looking to manufacture sheitels.' And I didn't even know what sheitel was! And he said, 'It's a big big business.' It is  a big business, but it's a very difficult business. The other market was much easier for me. This is, for Jewish women, their life.
How did you start getting clients?

First advertisements, first on foot — visiting customers. There are a lot of inquiries, doesn't mean they buy. They call, ask a lot of questions, then I go and show. If they're nearby sometime they'd come to my house. This is so personal — it's so personal they're willing to do that. And then one person buy, they talk about it, say 'You should go there, it's cheap, affordable, I love it.'
How many customers do you have a day?

You know when I first opened here not a one customer came. Even though I advertised everywhere. A month later, not a one customer comes. But now I have a few customers. If you sell one here a day, that's pretty good. You never sell a hundred a day. You never sell 50 a day. You sell a few a day. I'm not even there yet, but I do wholesale. I have about 10 good customers — sheitel machers — they retail for me, so everyday somebody's selling my wig.
What is your business philosophy?
My business strategy is make good sheitel and sell affordable price. Some people ask me, 'Why is it so cheap? is something wrong with that?'
How do you find the best wig for a woman?

When they come, I look at the color of what they're wearing. Everybody will come in with their wig on anyway, so I look at it and I give them few choices of a color: darker shade, lighter shade or whatever. Then I ask, what length? How long do you want? So I give them a few choices. Then they will wear it and see the comfort of the wig, and that's when purchases are done — sometimes. But they always ask for second opinion, third opinion, so they will bring the husband for approval. They bring their mom. They bring their sister for approval. Rarely do they just buy, which I understand, because they are so much money.
How does word spread about your business?

Even though I'm not an Orthodox religious woman, it's a lot of word of mouth. My clients recommend their family and their friends.
Here's one thing — they have so many children, their family size is huge. So one customer is very valuable.
How do you compete with other sheitel machers (wig sellers)?

I don't compete. This is my wig, and this is my price, I'm happy. I only want to do business with what I can handle. I don't want a 100 sheitel machers, I don't, I can't handle it.
What's the most popular wig you're selling right now?

Nowadays bob moves a lot. I've sold so many bobs, of the pre-cut, Victoria Beckham style, I've sold a lot.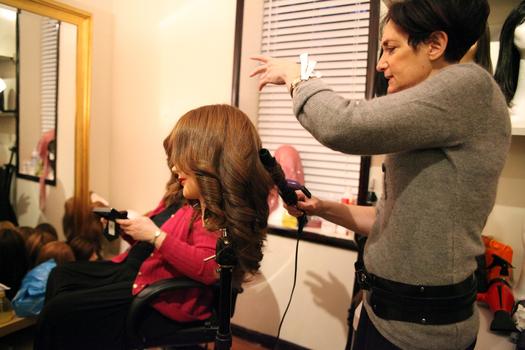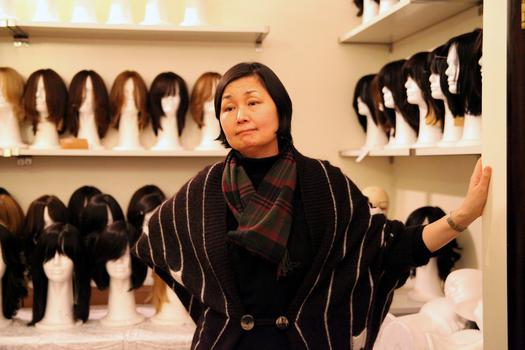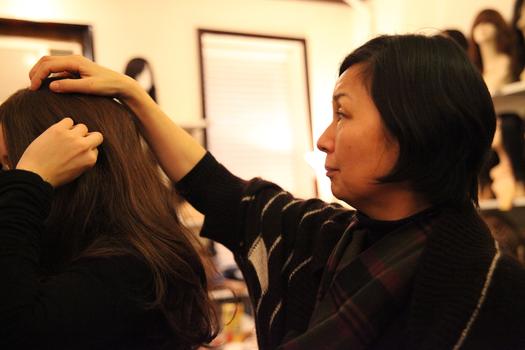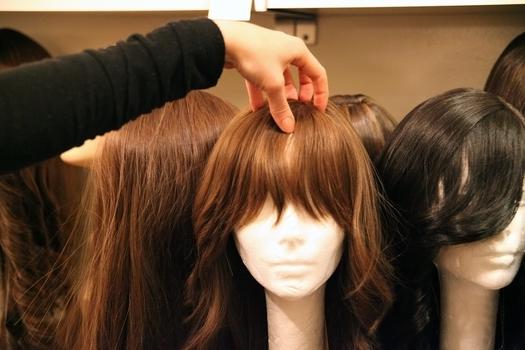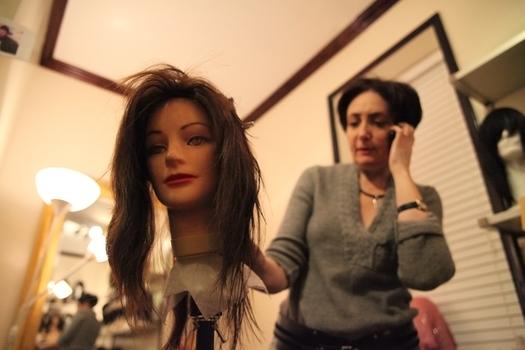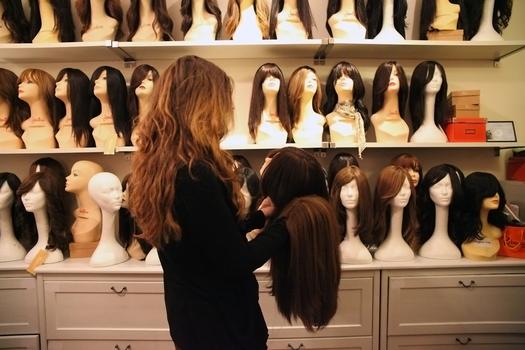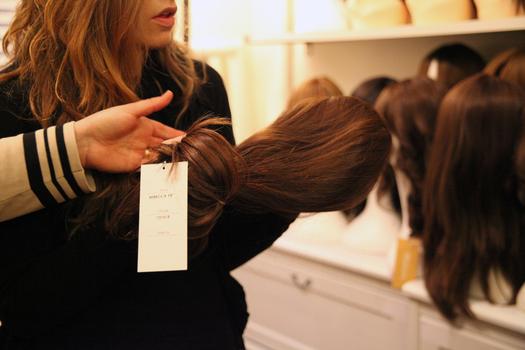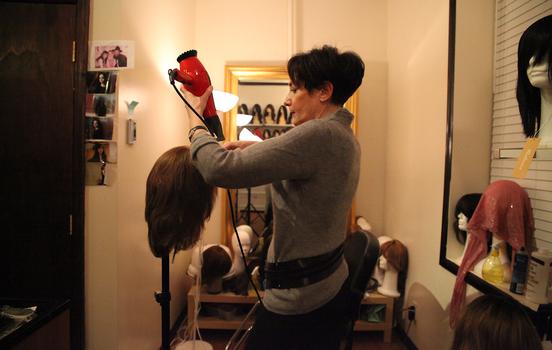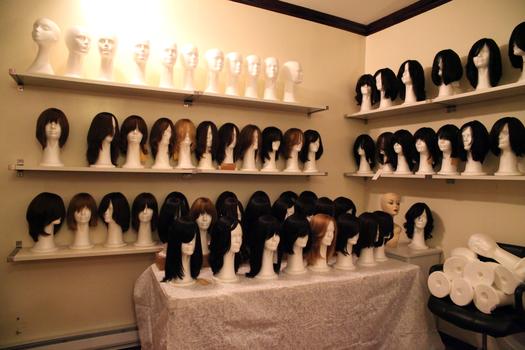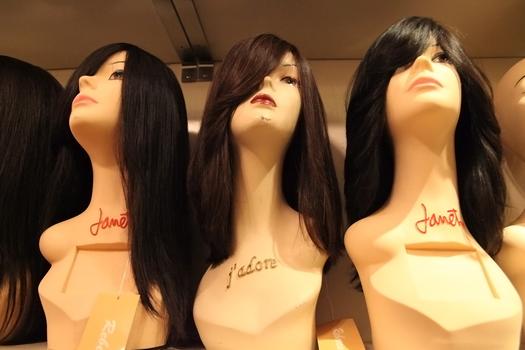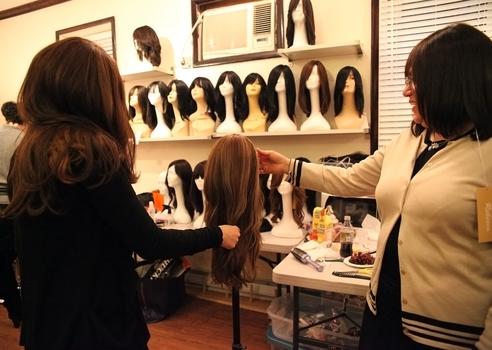 of